Employees can view all published tracks for their company directly from the Grow page. Please note that although all employees have visibility to their own tracks, visibility to all published company tracks must be enabled by the account admin.
View All Tracks
Step 1: Navigate to the Grow page on your discovery navigation bar.
Step 2: Click on the desired published track from the left-hand panel. You can search for a specific track or scroll down to view all other tracks.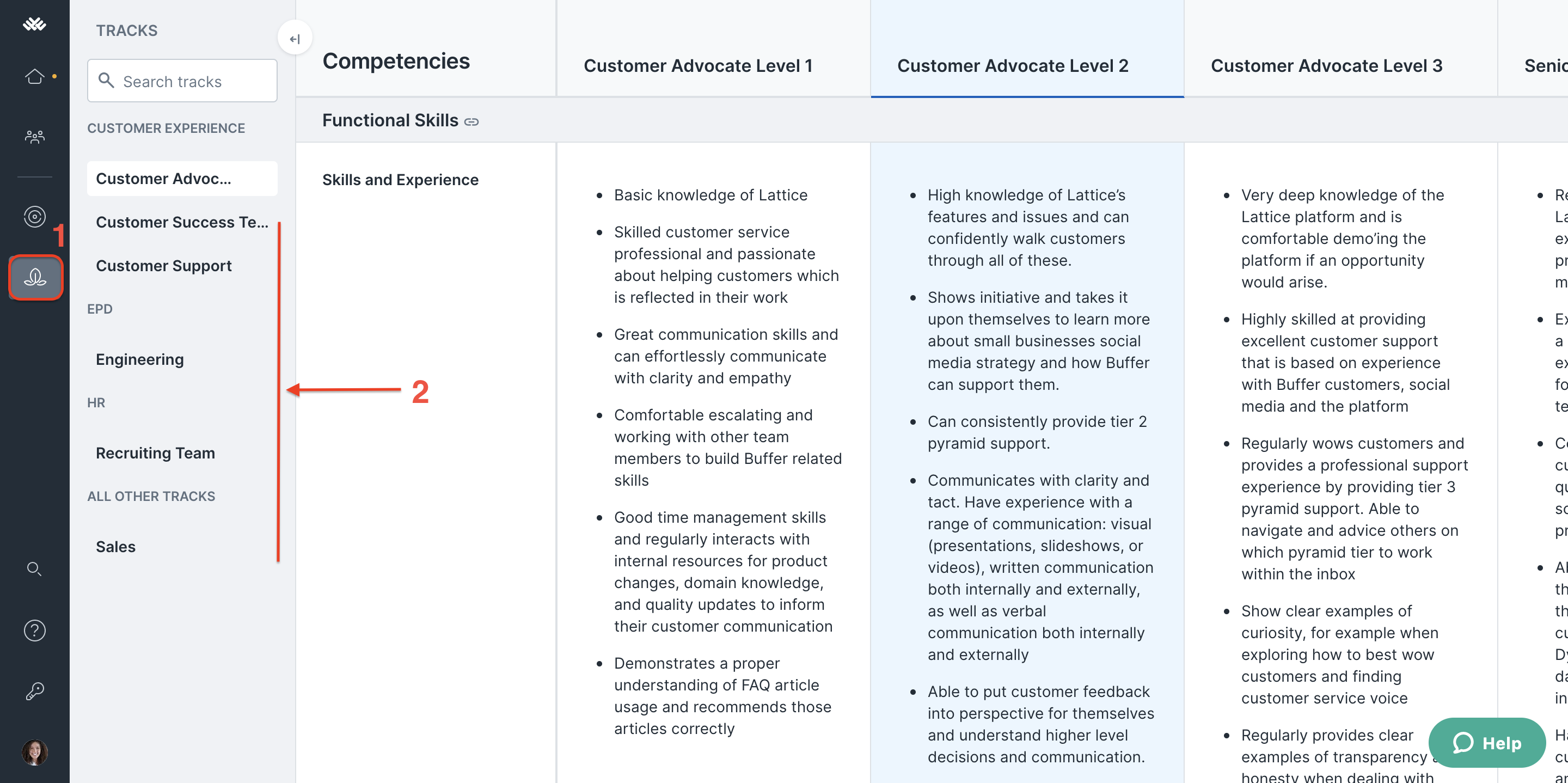 You will have visibility into the different levels, competencies, and expectations for each published track. For more information, including definitions, check out How to View Your Track and Level for viewing a track.