How to remove a peer reviewer after a Review Cycle has launched.
After a Review Cycle has begun and the Peer Selection phase has ended, Admins (or managers given permissions to create the review cycle) have the ability to remove peer reviewers for all reviewees.
Before you start
Please note, all submitted reviews by this peer will be deleted upon their removal.
Removing a Peer Reviewer
Step 1: Navigate to the Admin page > Reviews > Auditing.
Step 2: Select the Review Cycle of interest.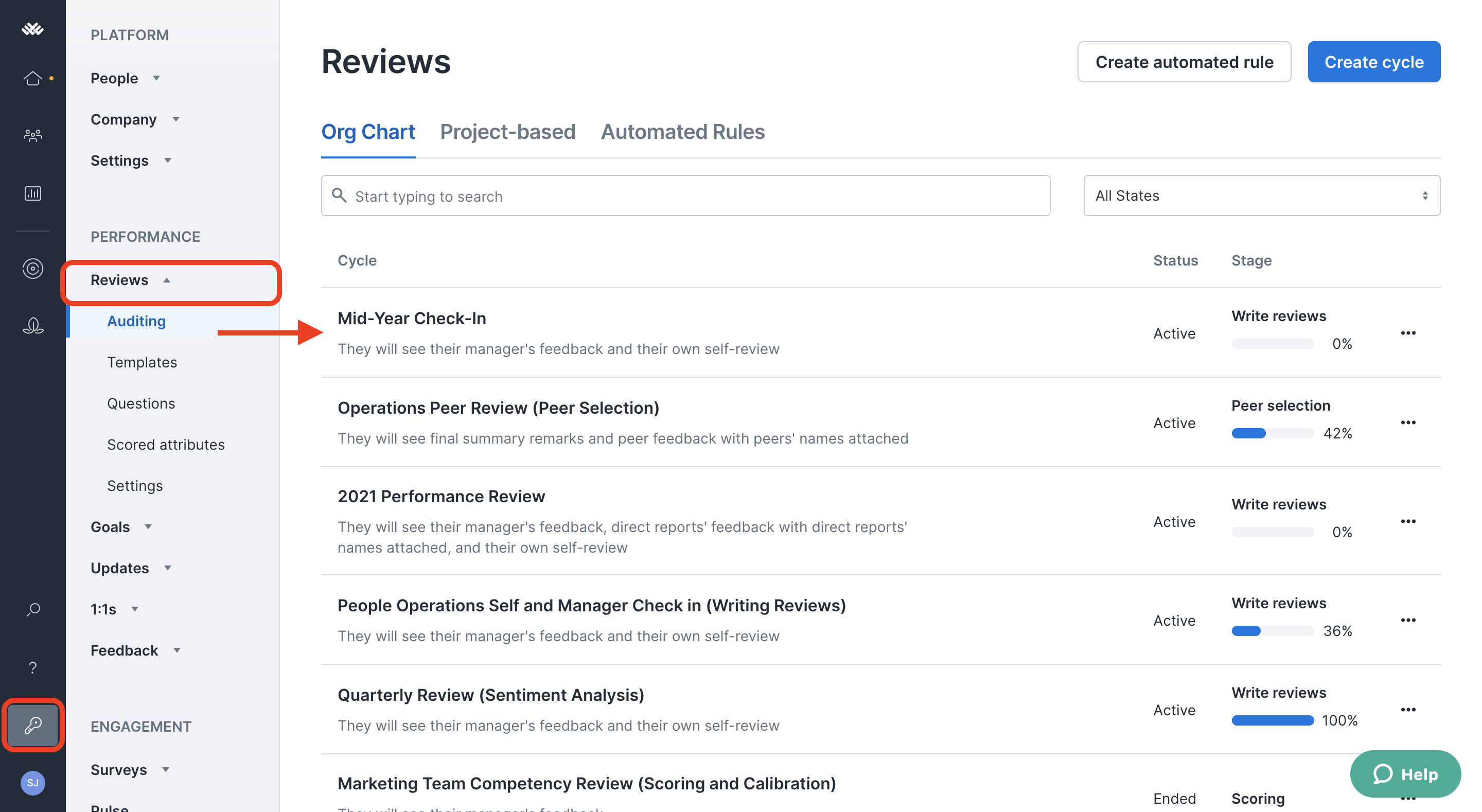 Step 3: In the Reviews phase, select the Reviewees tab.
Step 4: Find and select the reviewee you would like to remove a peer reviewer from.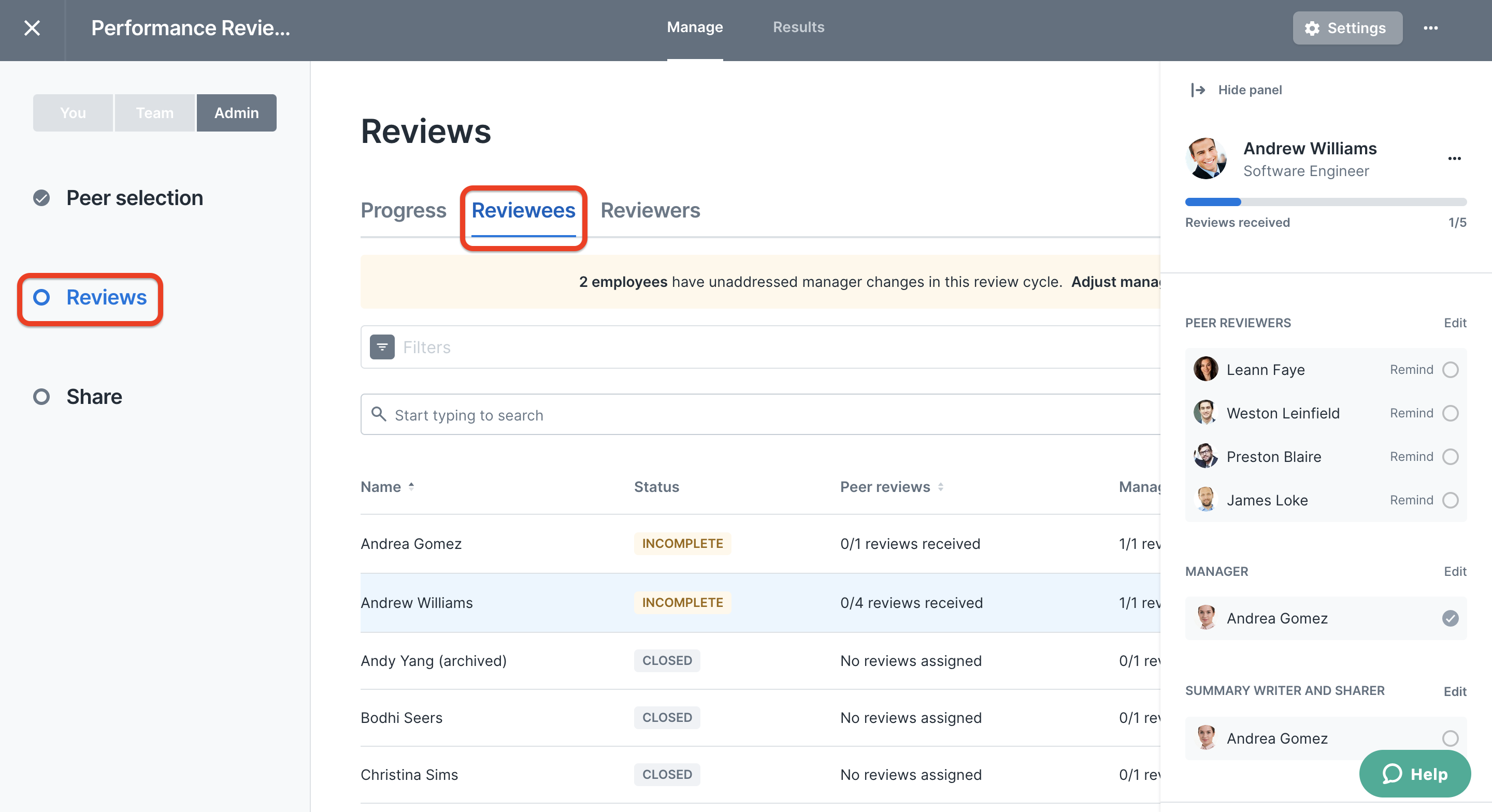 Step 5: On the right context panel, click on Edit, as shown below:

Step 6: Select the reviewer you would like to remove and click on the X next to their name.
Step 7: Confirm to remove this reviewer.