Find your responses to a previous performance review at any time
After an employee submits their feedback during a performance review, they will always have the opportunity to reference previous review feedback they have written. This is the case for both active and ended performance reviews.
To do view your review responses, follow the following steps!
Step 1: Navigate to the People page on your discovery navigation.
Step 2: Enter your profile page and click on the "Reviews" tab.
Step 3: Select "View your feedback."

Accessing Previous Reviews of Direct Reports as a Manager
As a manager, you will have historical access to review your reports' packets after a cycle has ended. You can access these packets by going into your Reporting page and selecting "Manage Team":

You will then see all historical information by clicking through each direct report's name from the left-hand side.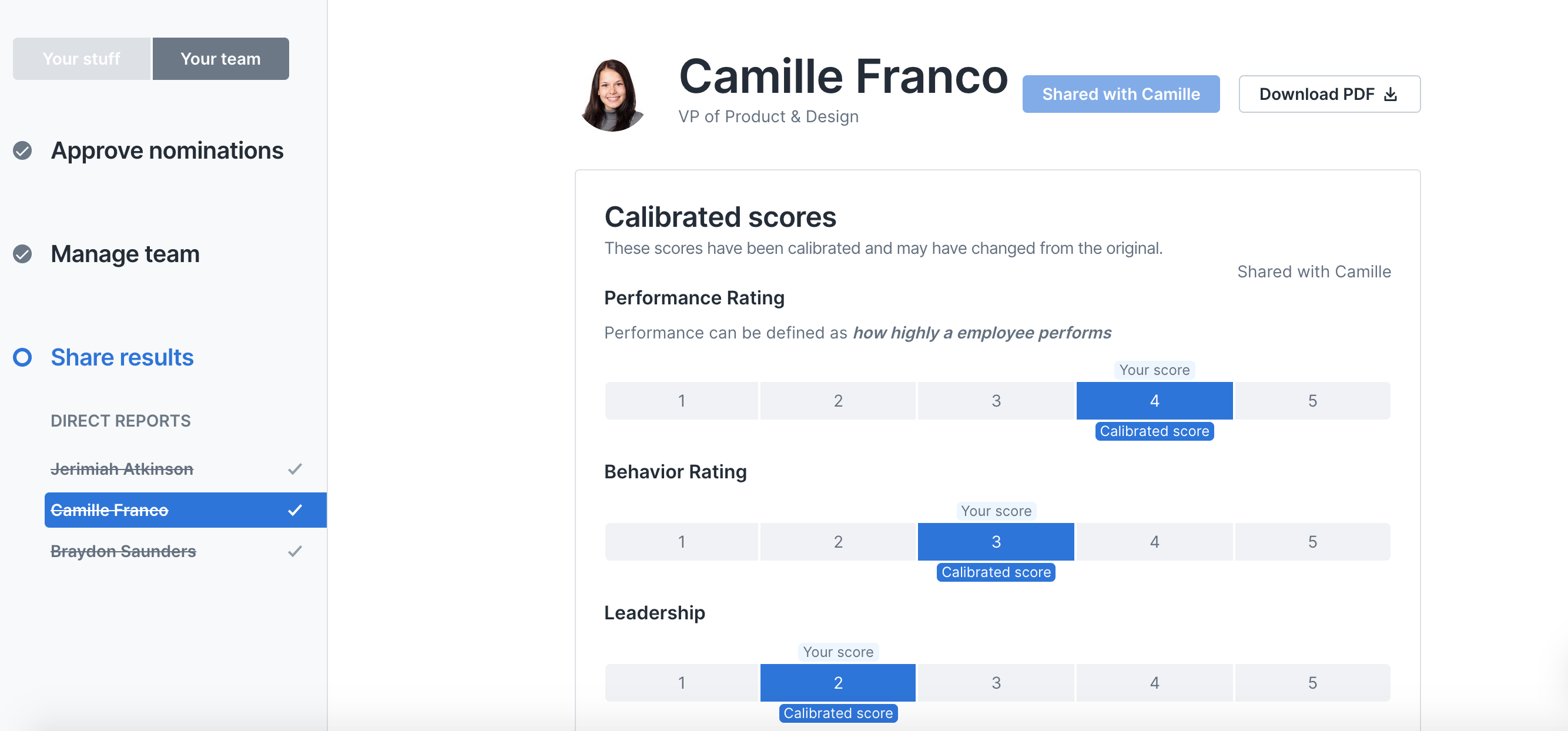 Note: You always have the option to download packets as a PDF to store reviews on your computer for historical access.