An overview of when employees are pulsed, and which questions are included.
When configuring Pulse surveys, you select the cadence with which your org will be Pulsed. The cadence settings are composed of the "question limit" (how many questions are asked during each Pulse) and the "frequency" (how often Pulse surveys are distributed to employees).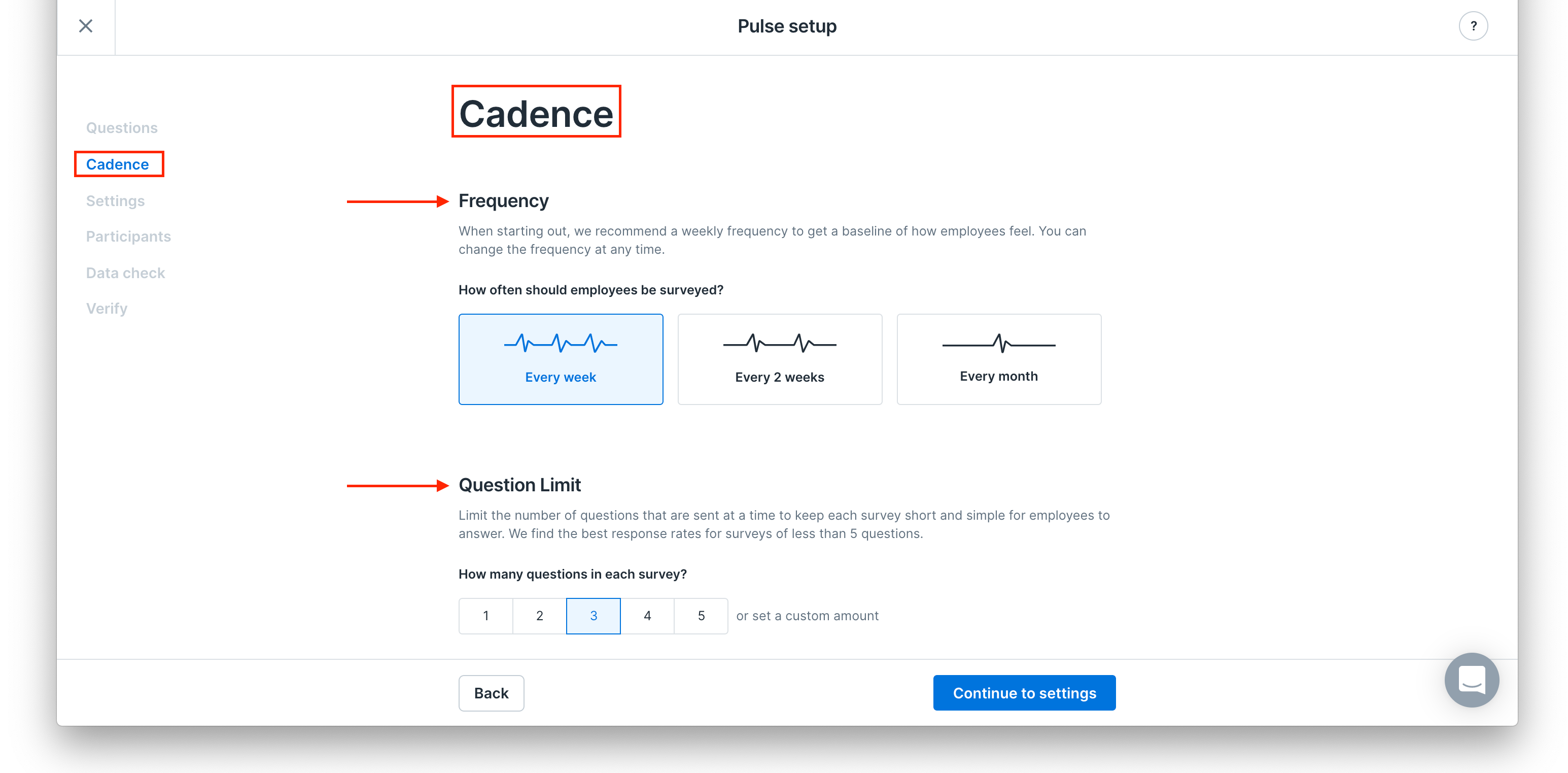 Once you determine your cadence settings and verify your Pulse survey, Lattice's algorithm will select members of your org to Pulse at random throughout the frequency period. Every employee should receive 1 Pulse per frequency period.
For the initial survey, all employees will be Pulsed the same set of questions at varying times during the selected frequency (sometime within the next week, 2 weeks, or month). All subsequent Pulses will randomize the questions asked in addition to randomizing at what time they receive them. Using the screenshot above, each employee would receive 3 questions chosen at random from the pool of questions you chose for Pulse. This minimizes bias that could be introduced by the time of day or day of the week that employees are surveyed, and leads to more accurate results.
Pulse surveys will only be sent during regular business hours (9am to 5pm local time), Monday through Friday. Employees should not be pulsed on weekends or outside of their working hours (based on their individual timezone setting in Lattice, falling back on the company timezone if not set on the individual level).