How to use action items in 1:1s
When conducting 1:1s, there are often follow-up tasks that come about as a result of the meeting. The action items section allows users to keep track of these tasks within the 1:1 without having to leave Lattice.
How to use Action Items
Action items can be found in 1:1 above the shared notes section.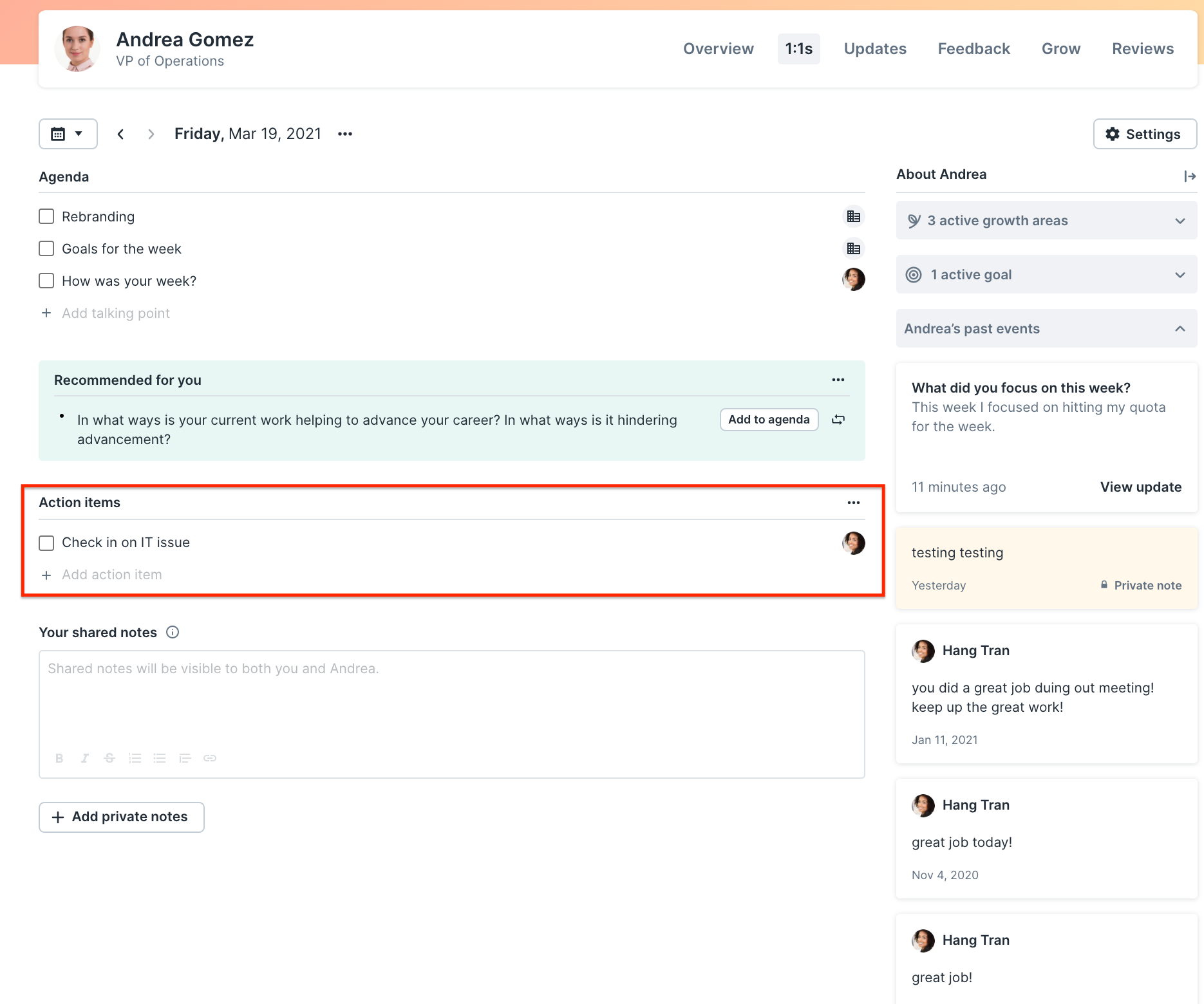 Adding Action Items
To add an action item you'll want to write the task in the text field where it says to "Add action item".

Write the task that needs to be completed and click "Add".

Assigning Action Items
When adding action items they will default to be assigned to the creator. You can tell who is assigned the action item by viewing the avatar to right. To reassign the action item, click on the avatar and it will be assigned to the other person included in the 1:1.

Completing Action Items
As with talking points once an action item is completed you can check them off using the box to the left of the task. Action items will carry over from meeting to meeting until they are checked off as complete.

Disabling Action Items
If you don't intend to use this function of the 1:1s you can turn them off using the ellipsis and selecting "Turn off action items". You can also turn off, as well as turn on action items in the settings of the 1:1.