How to add a talking point to multiple 1:1 meetings as a manager
As a manager, you can add talking points to the agendas of multiple meetings at once. This allows you to efficiently plan your 1:1s and is a great way to ensure you're touching base with each of your direct reports about any team-wide projects or initiatives.
How-to add talking points to multiple 1:1s
Step 1: On your Home page, select "Plan 1:1s."
Step 2: Select the "+" sign, then select "Add talking point."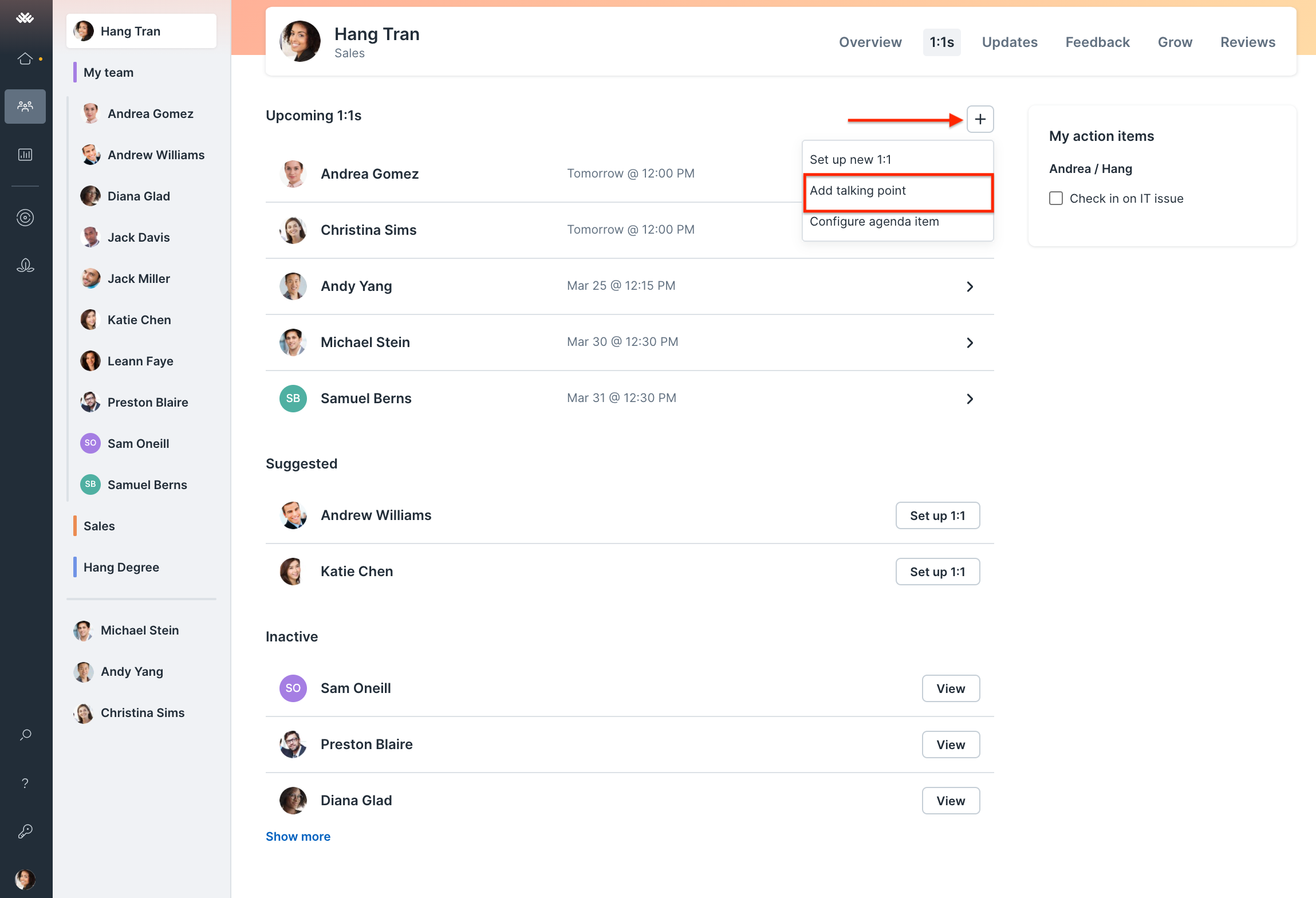 Step 3: After clicking that button, you'll see the pop-up window below. On this screen, you can input one or more talking points. Once you've created the talking points, click into the "Select a 1:1 relationship" field to choose which of your meetings you want to add them to.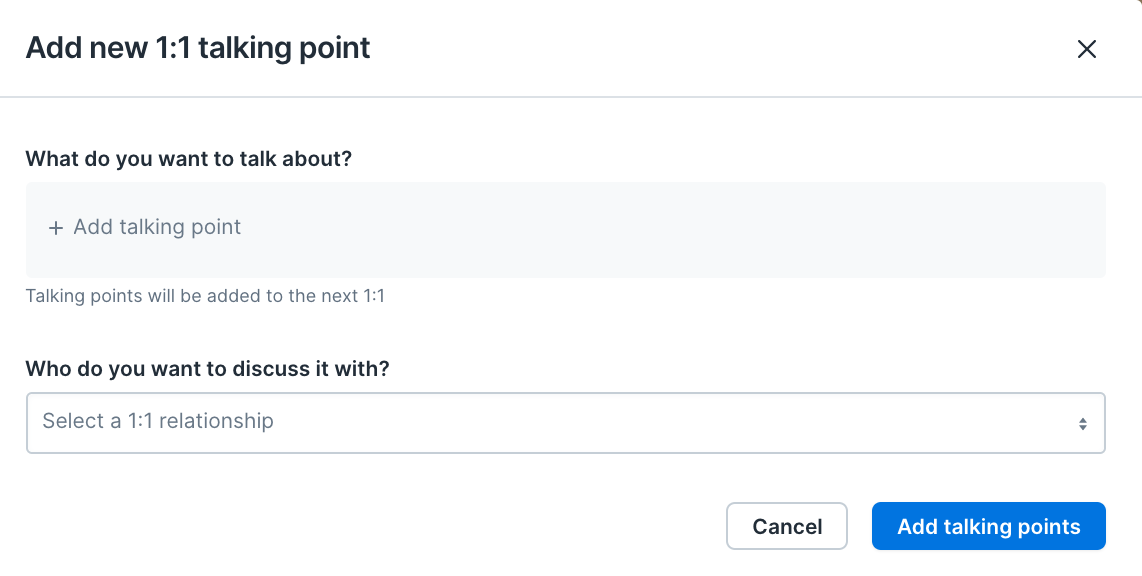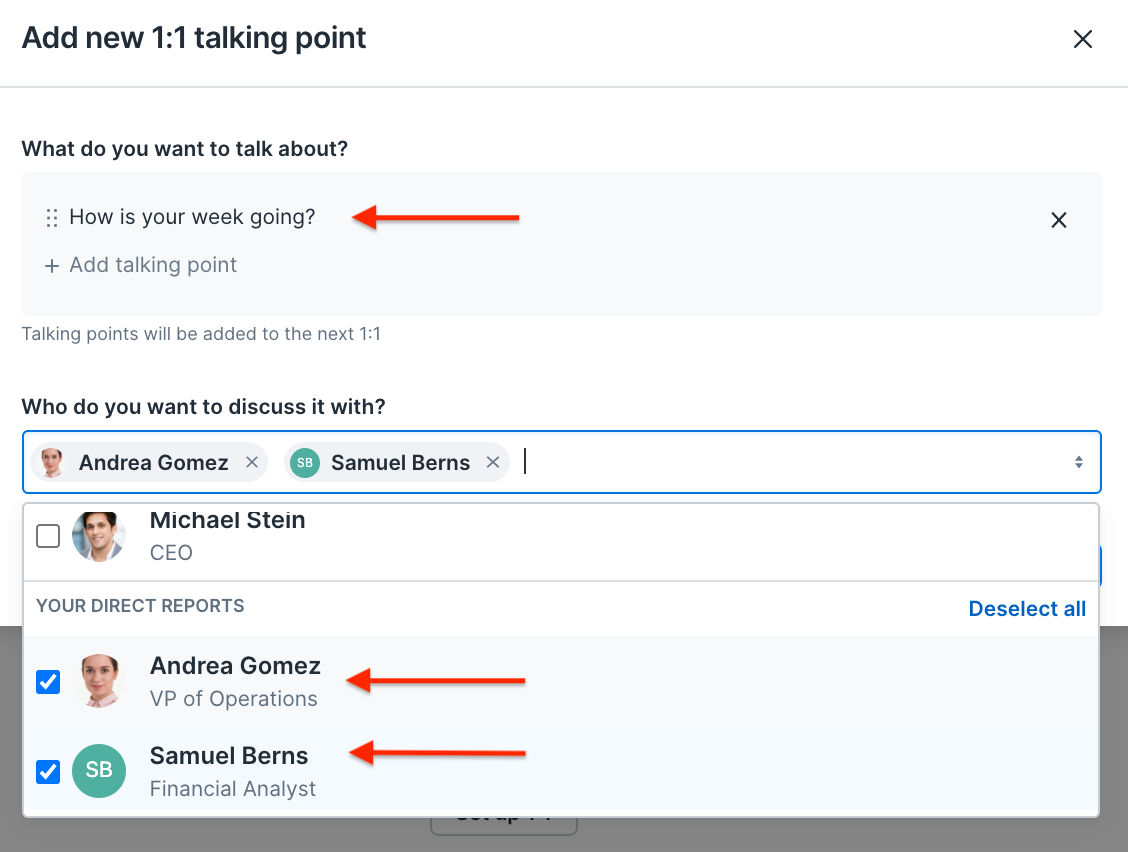 Step 3: Click the blue "Select all" button to add your talking points to all of your 1:1s, or click the check box next to a user's name to add them to that specific meeting.
We organize your meetings by type with up to three different headings ("Your Manager," "Your Direct Reports," and "Ad Hoc 1:1s") so that you can easily identify which type of 1:1 relationship you're adding the talking points to.
Step 4: When you've finished creating your talking points and selecting which meetings to add them to, click the blue "Add talking points" button. A confirmation notification that they were successfully added to your next 1:1s will briefly appear at the top of your screen to let you know that you're all set.