When creating a review cycle, you have two options for how it progresses through each phase of the cycle. You can either manually move it through each phase or automate it with a pre-set schedule. Creating a review on a timeline sequence is an easy way to have reviews ready to go in advance.
Before you start
All reviews will launch in the set default timezone selected for the review cycle. Please note, you can schedule a review cycle up to 3 months in advance.
Set the timeline
When creating your review cycle, you will have the option to run your review on an automated timeline sequence.
Step 1: Enter the Sequence page and select Timeline.
Step 2: Select the dates and times your review cycle will launch each phase.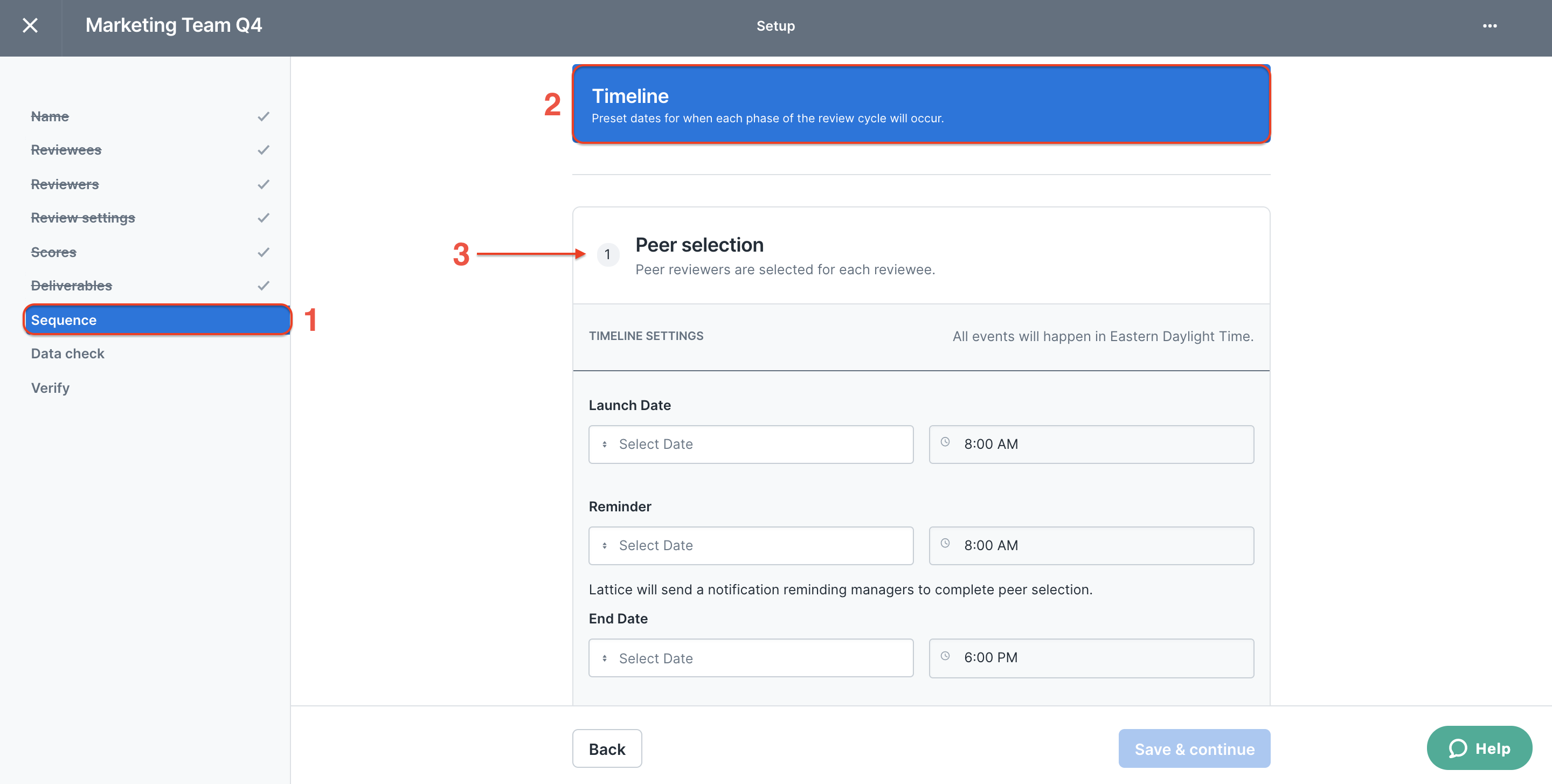 In this panel, you can preset the dates for when:
Peer selection launches, if applicable
Peer selectors are reminded that they must choose peers reviewers, if applicable
Peer selection ends, if applicable
Review cycle launches
Manager reviews launch, if applicable
Reviewers are reminded to finish their reviews
Review cycle closes
Please note: All reviews will be due when the review cycle ends. Peer, upward, and self reviews are not due when manager reviews are set to begin.
Verify
After setting up your timeline, continue through the review creation process. In the Verify step, you can view the schedule that you've created for this review cycle.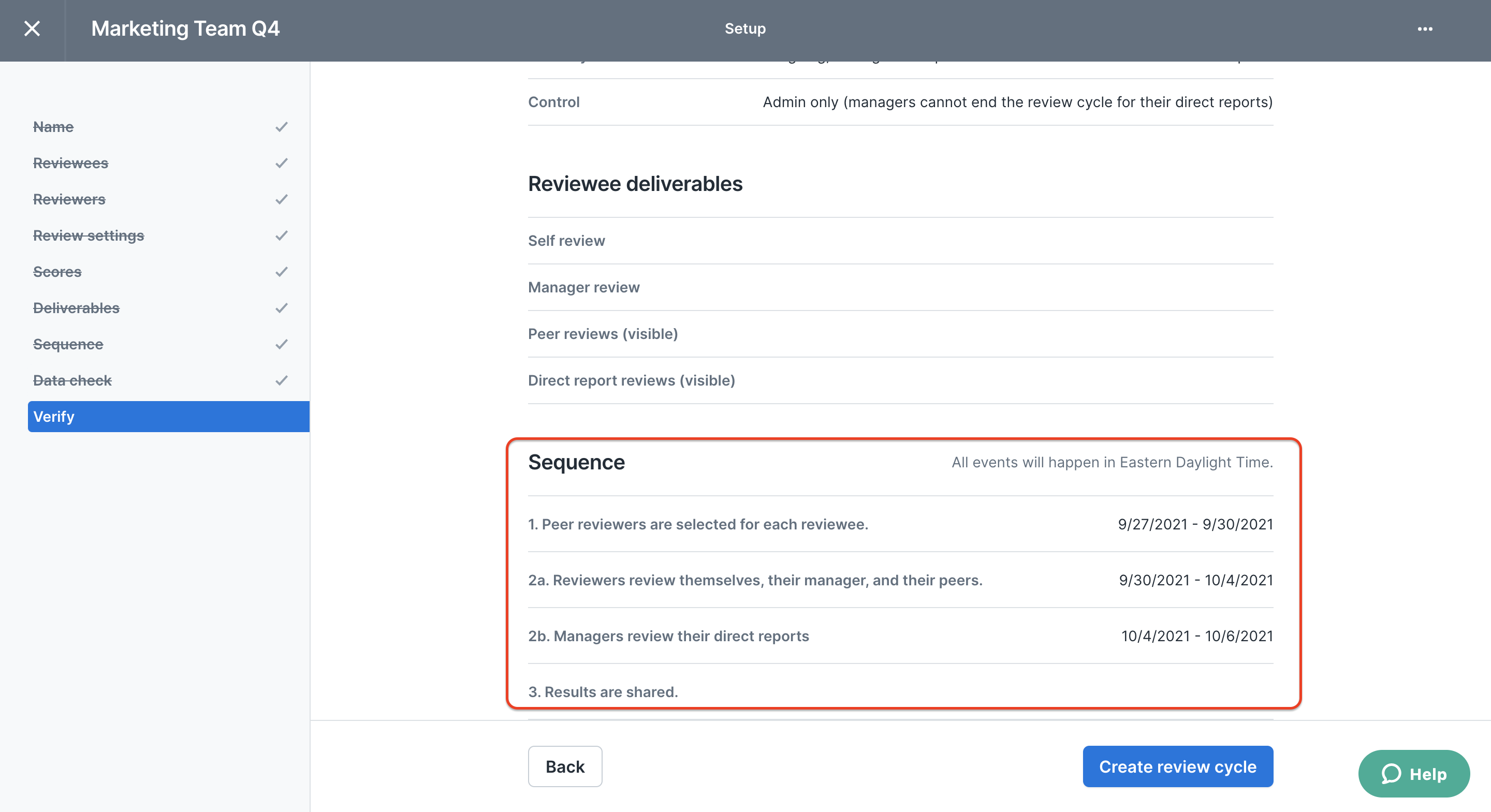 Once your scheduled review cycle launches, the deadlines for each stage in the sequence will appear with the tasks on your employee's Lattice homepages.
View your schedule
Each phase will be marked with a yellow header that notates the date the phase will begin.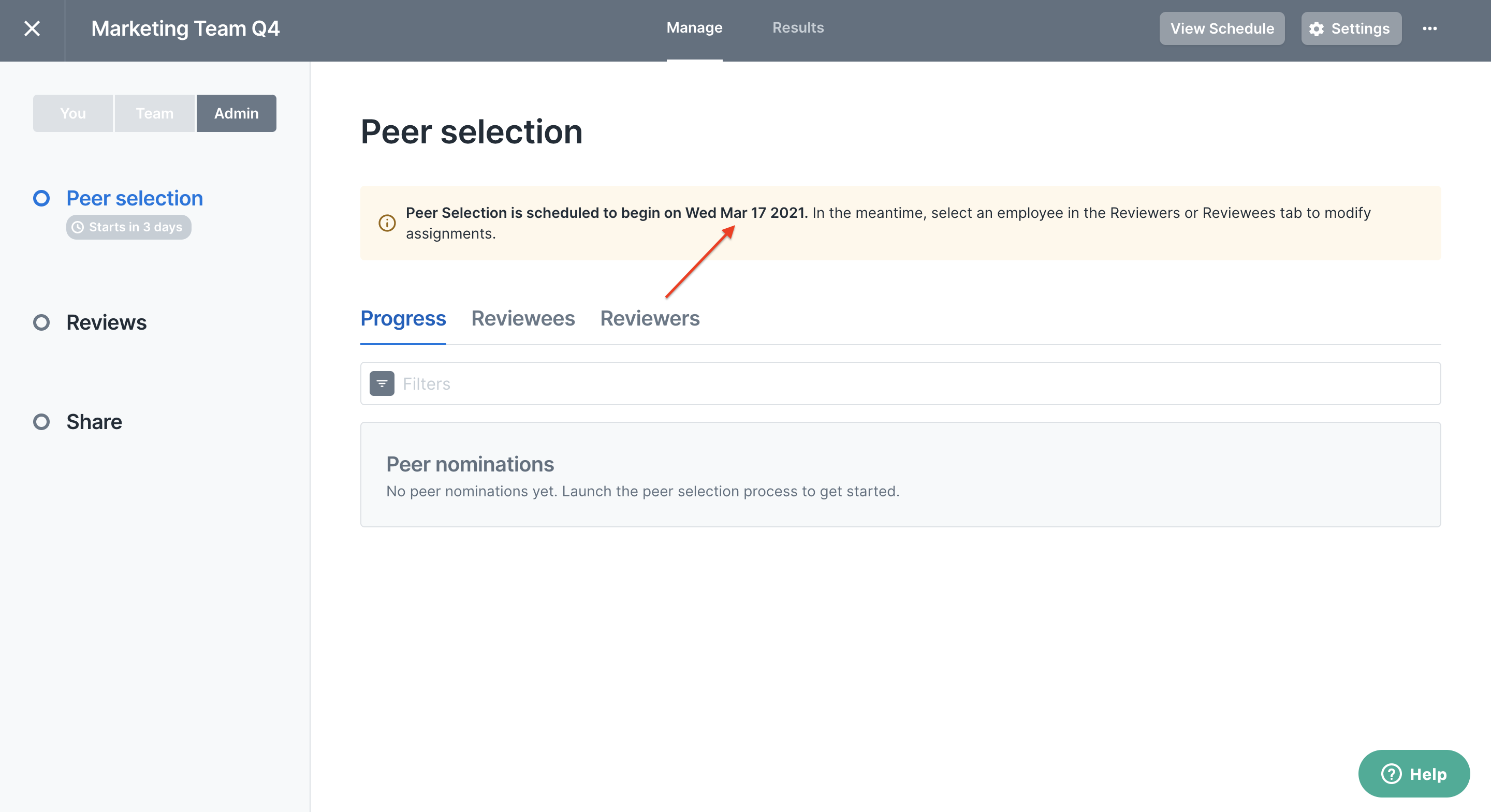 You can also view the schedule by clicking View Schedule found in the top navigation bar.