Adjusting your Goal Fields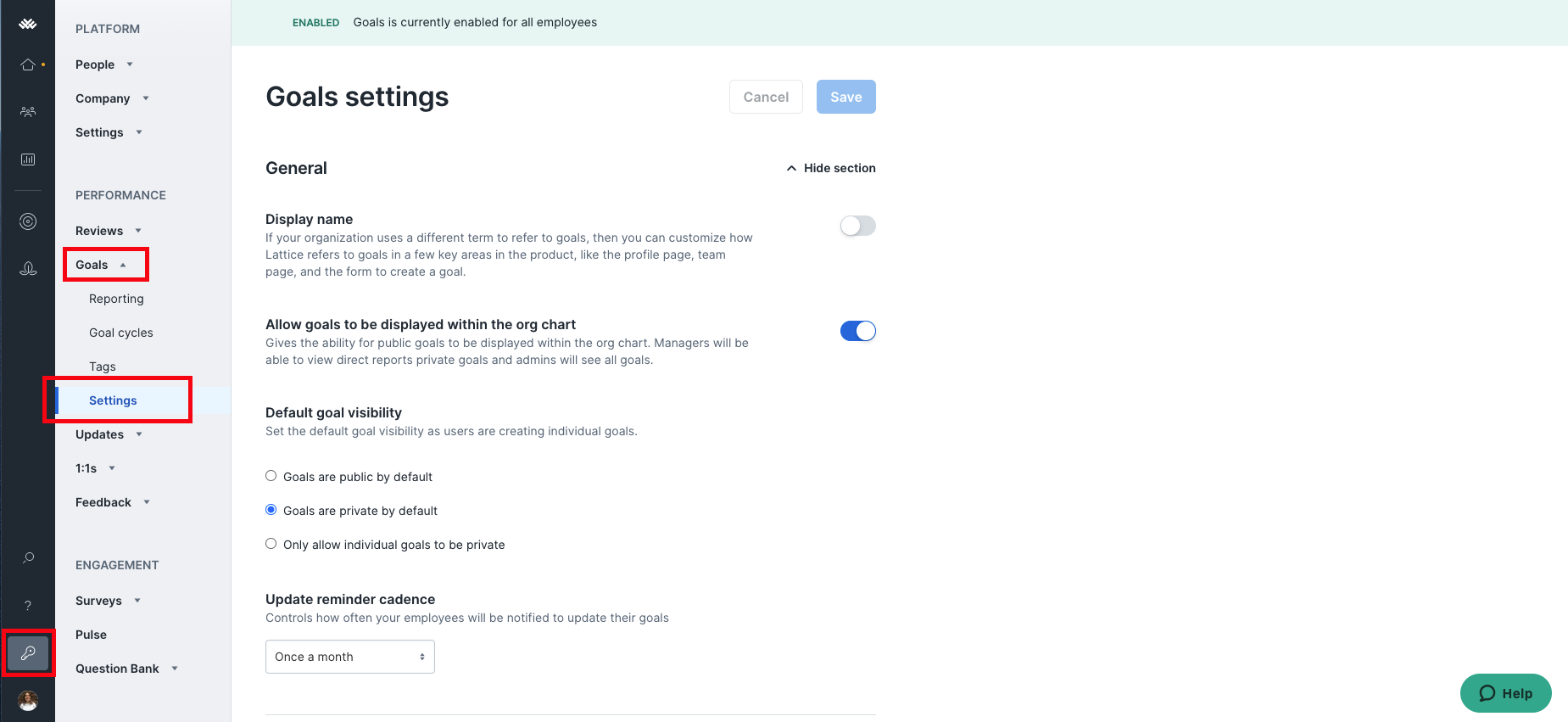 Step 3: Save your changes at the top of the screen.
If a field has been set to be required, employees will receive an alert preventing them from creating the goal until the fields are selected.
Please note: if you edit a goal that was created before a certain field was required when you edit the goal you will be prompted to fill out the required field.