A Feature That Highlights Your Org's Celebrations
One of the ways to keep team culture-positive is to celebrate birthdays and work anniversaries. With Lattice's Celebrate feature, you can celebrate your team members in the office or wherever you are with our new Overview tab on the company page. This page puts employee celebrations and company values front and center. Who is new to my company this week? Who is celebrating an event today? And what anniversaries and birthdays are upcoming? Lattice will pull employee data for the following celebrations:
Birthdays (this does not include an employee's birth year)
Work Anniversaries
New Hires: for employees who started in the last 30 days
Enabling and Configuring Employee Celebrations
Step 1: Navigate to your Admin page found at the bottom of your discovery navigation.
Step 2: Within the "Company" section on the left-hand side, click into "Settings."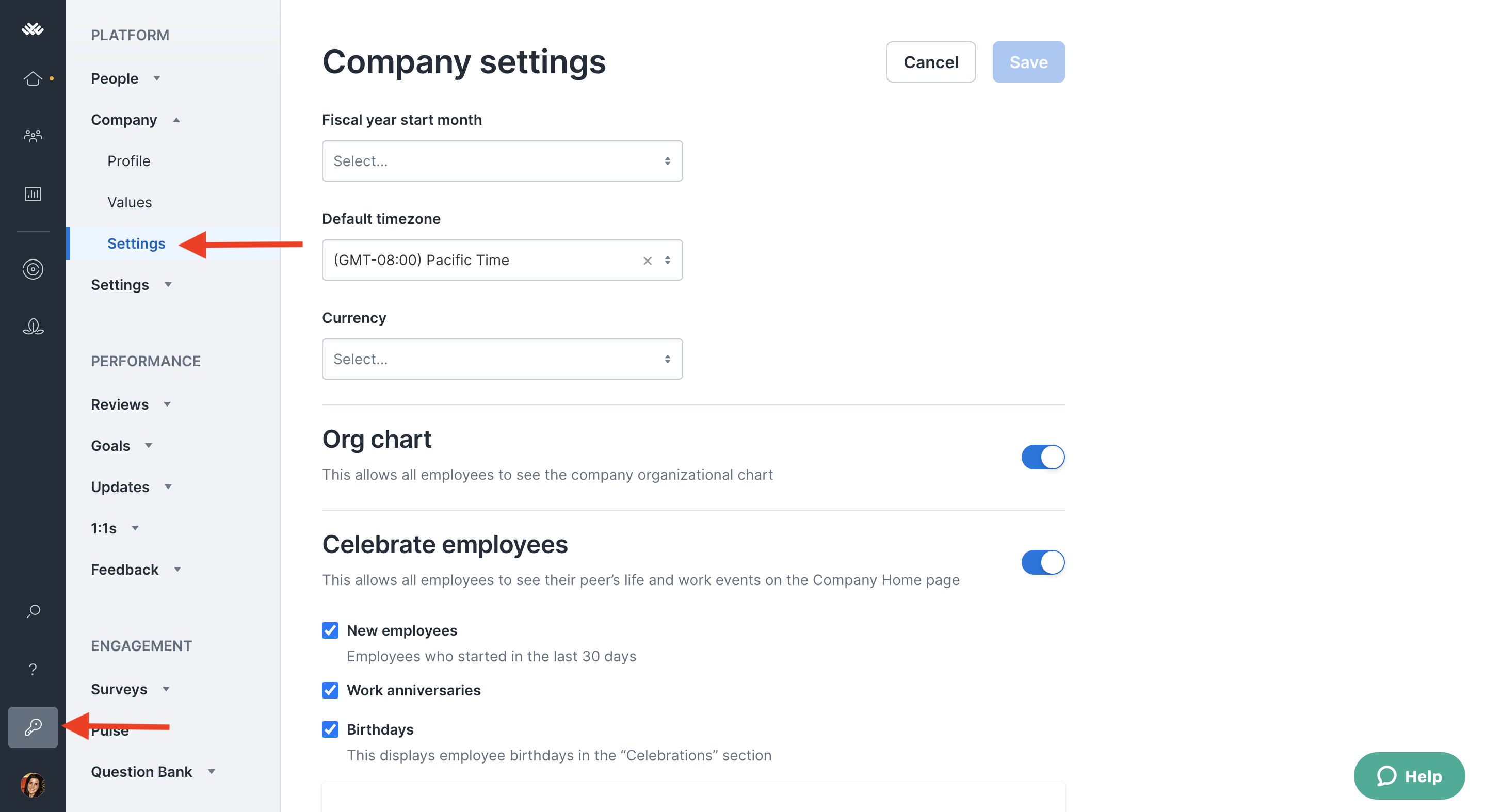 Step 3: Scroll down to "Celebrate Employees" and toggle it on.
Step 4: Select which celebrations you would like to share with your organization.
Step 5: Choose whether you want to "Display celebration flair." These will appear over an employee's avatar when they have an upcoming event.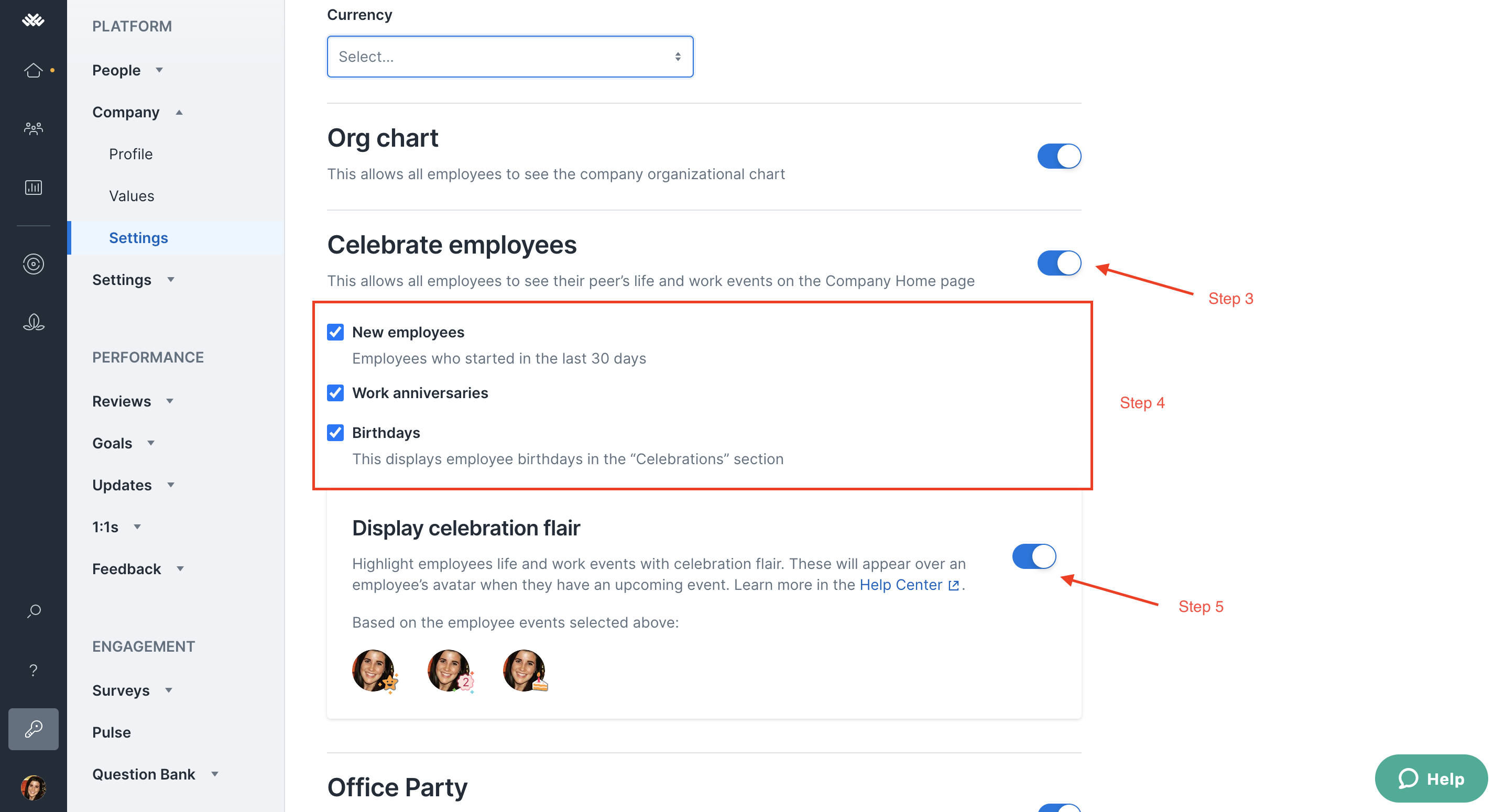 Once everything looks good, don't forget to save your settings!
Viewing Employee Celebrations
Employee celebrations are viewable in various parts of the platform.
Note that this visibility is limited to community interactions within Lattice. Celebrations are not displayed when viewing report analytics, during calibration, etc.
Viewing Celebrations On the Company Page
To view employee celebrations across your organization, navigate to your "Company" page from the People navigation. Within the "Overview" tab, you will have visibility into the present, past, and future celebrations.
Viewing Company Celebrations in the Org Chart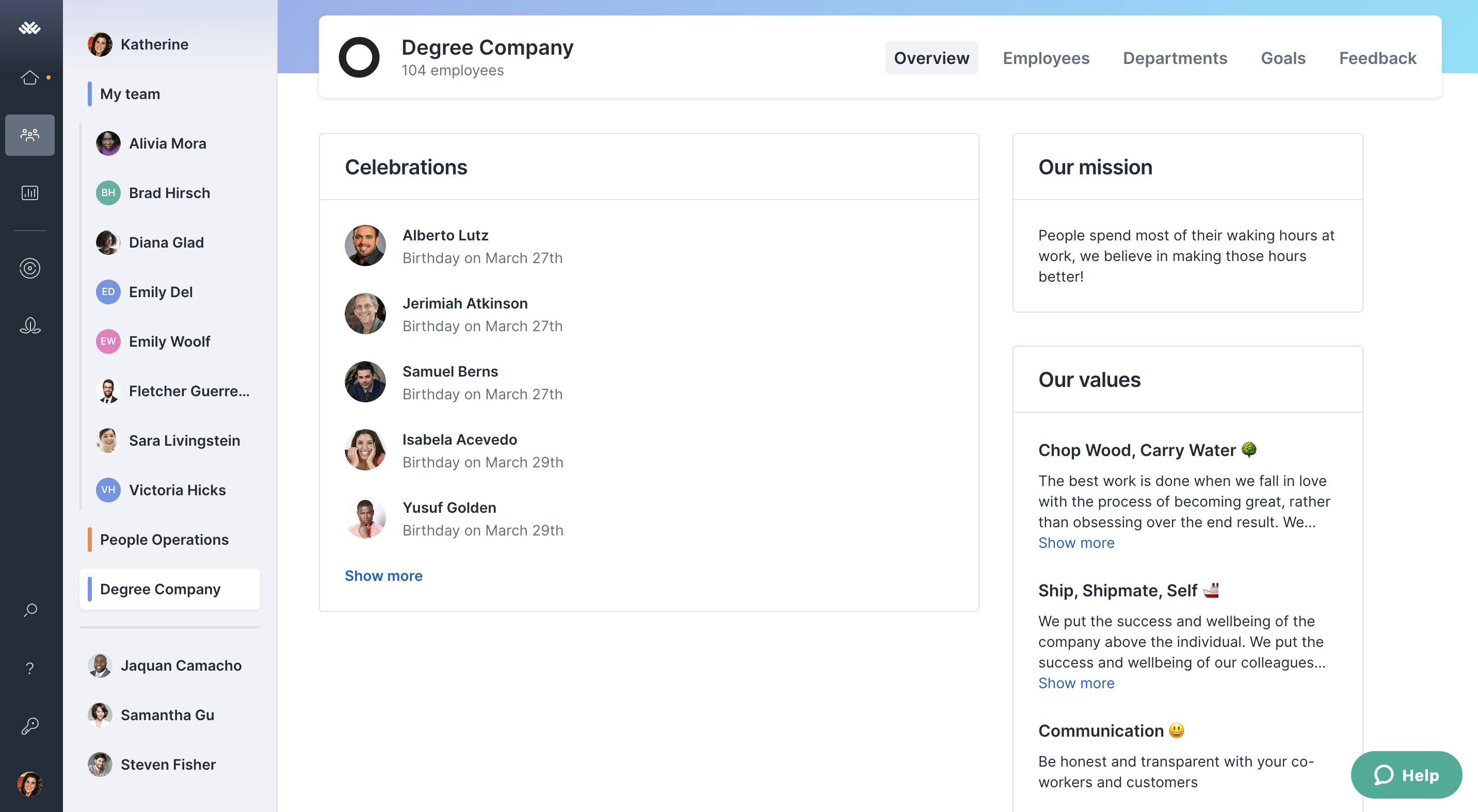 Celebrations are also viewable within the org chart. To view this, toggle over to your Company page. From there, move into the "Employees" tab and click on "View org chart."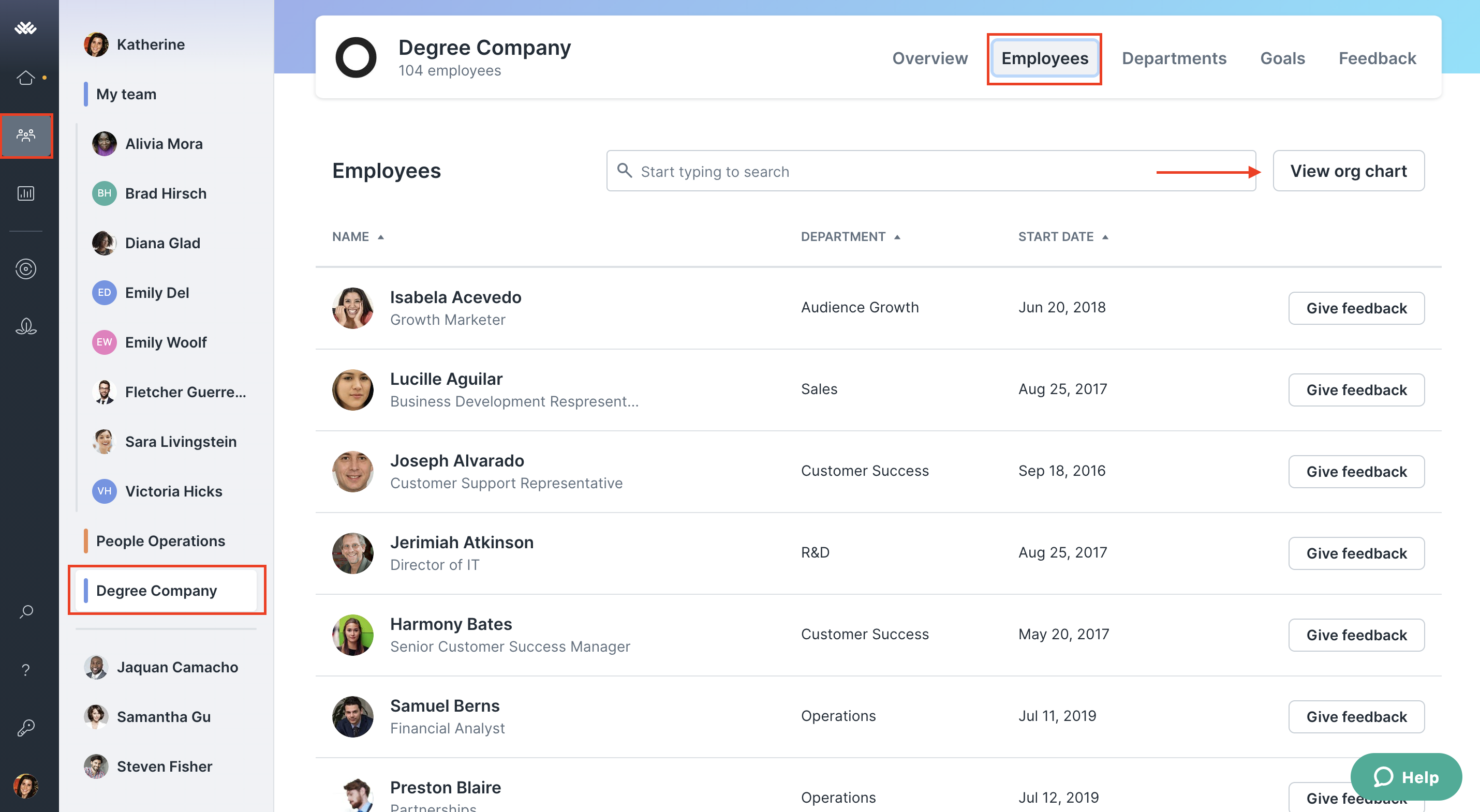 As you expand your Org chart, you will have visibility into any current employee celebrations.