Learn who your co-workers are with this fun people-matching game
As companies grow, it becomes harder and harder to know all of your coworkers. Office Party is a great tool admins can use to help introduce new team members to Lattice during their onboarding experience!
A few things to keep in mind:
Office Party will only select coworkers who have a profile pic.
Names are suggested based on the set gender in Lattice.
When you select the correct name, the Office Party will let you know their title and department.
Turning On Office Party
Step 1: Navigate to your Admin Page in the Discovery Navigation.
Step 2: Within the "Company" tab, click into "Settings."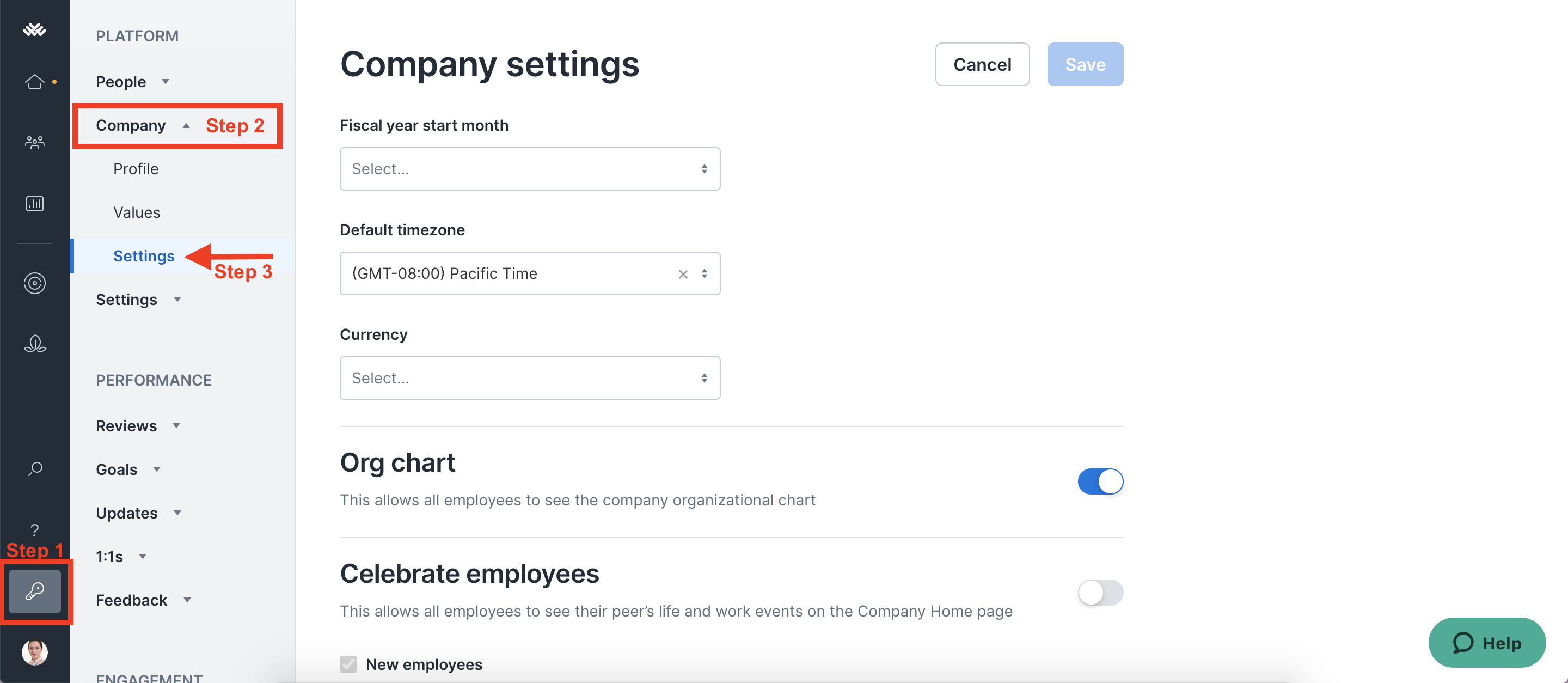 Step 3: Scroll down until you see "Office Party" and toggle it on. Don't forget to save your settings!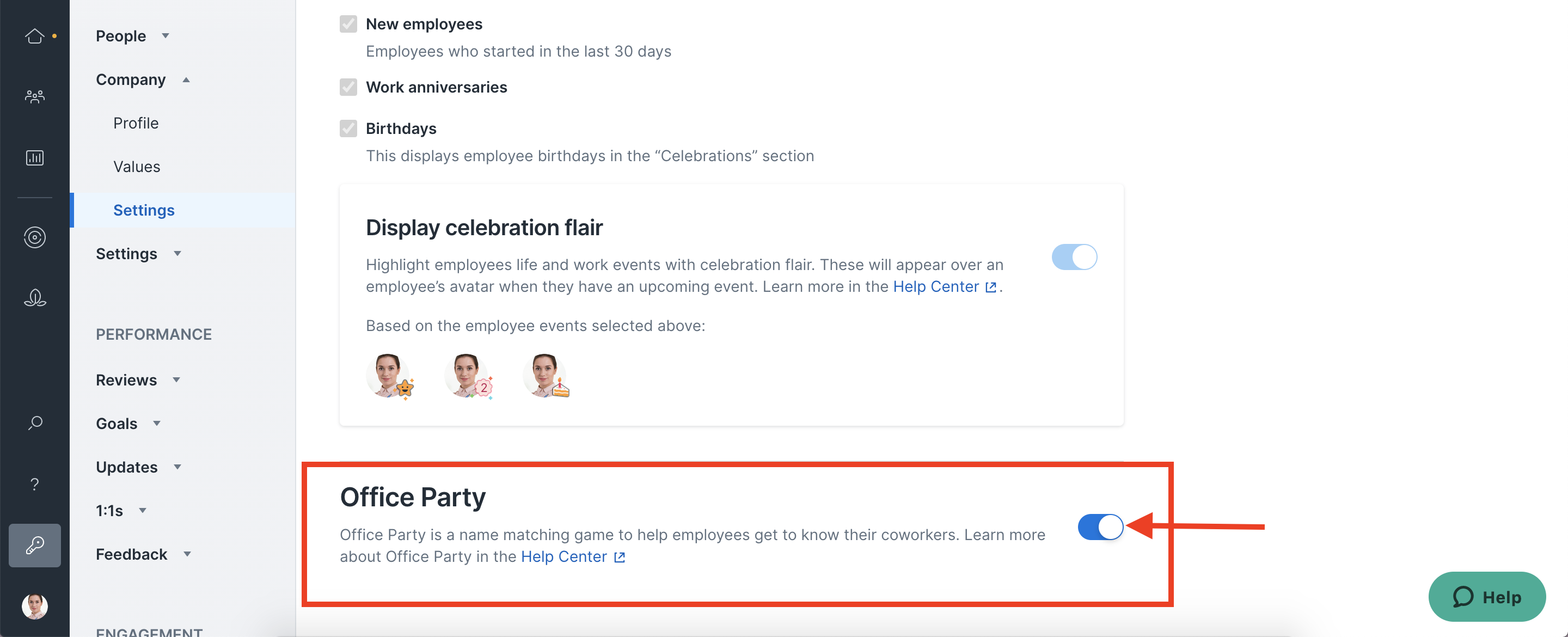 Accessing Office Party
Step 1: Select the People Page on the Discovery Navigation, select your company in the People Navigation, and click on "Overview."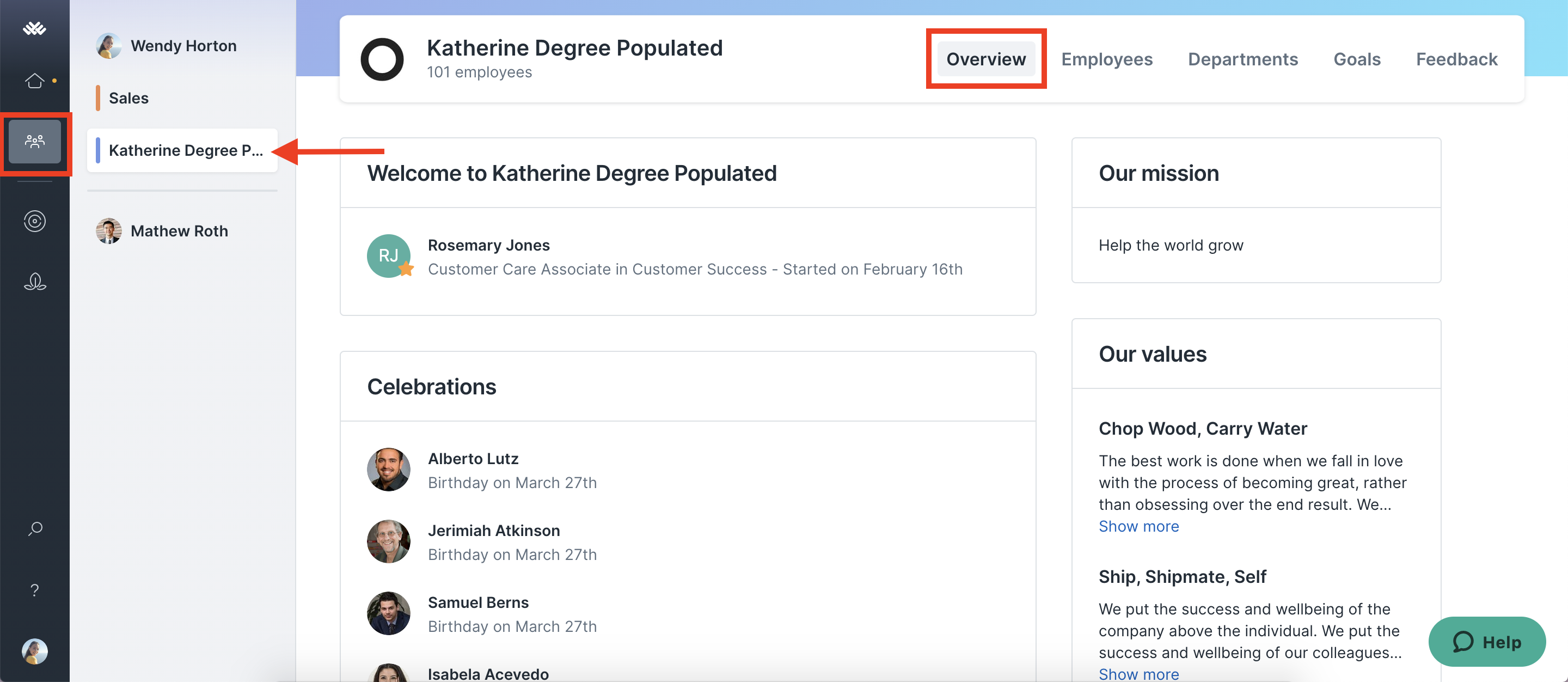 Step 2: Scroll to the bottom, and click on "Play Office Party."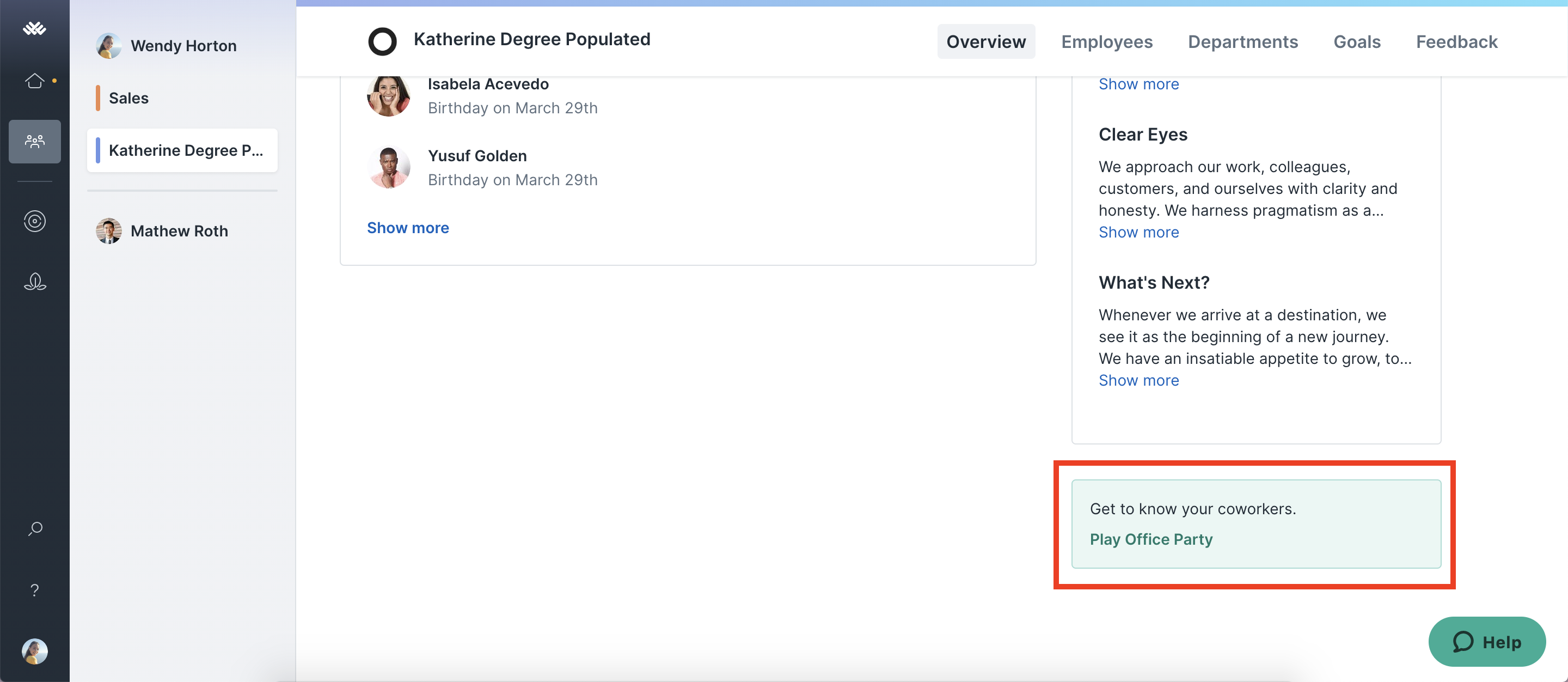 Step 3: Select the name based on the picture you see.
If you select the correct name you will receive, "Success" with confetti:
If you guess incorrectly, you will see a red X:
If you do not see Office Party on your Company page within "Overview," this is because Celebrations is not enabled in your account. To access Office Party without Celebrations, use the search function in Lattice and select "Play Office Party."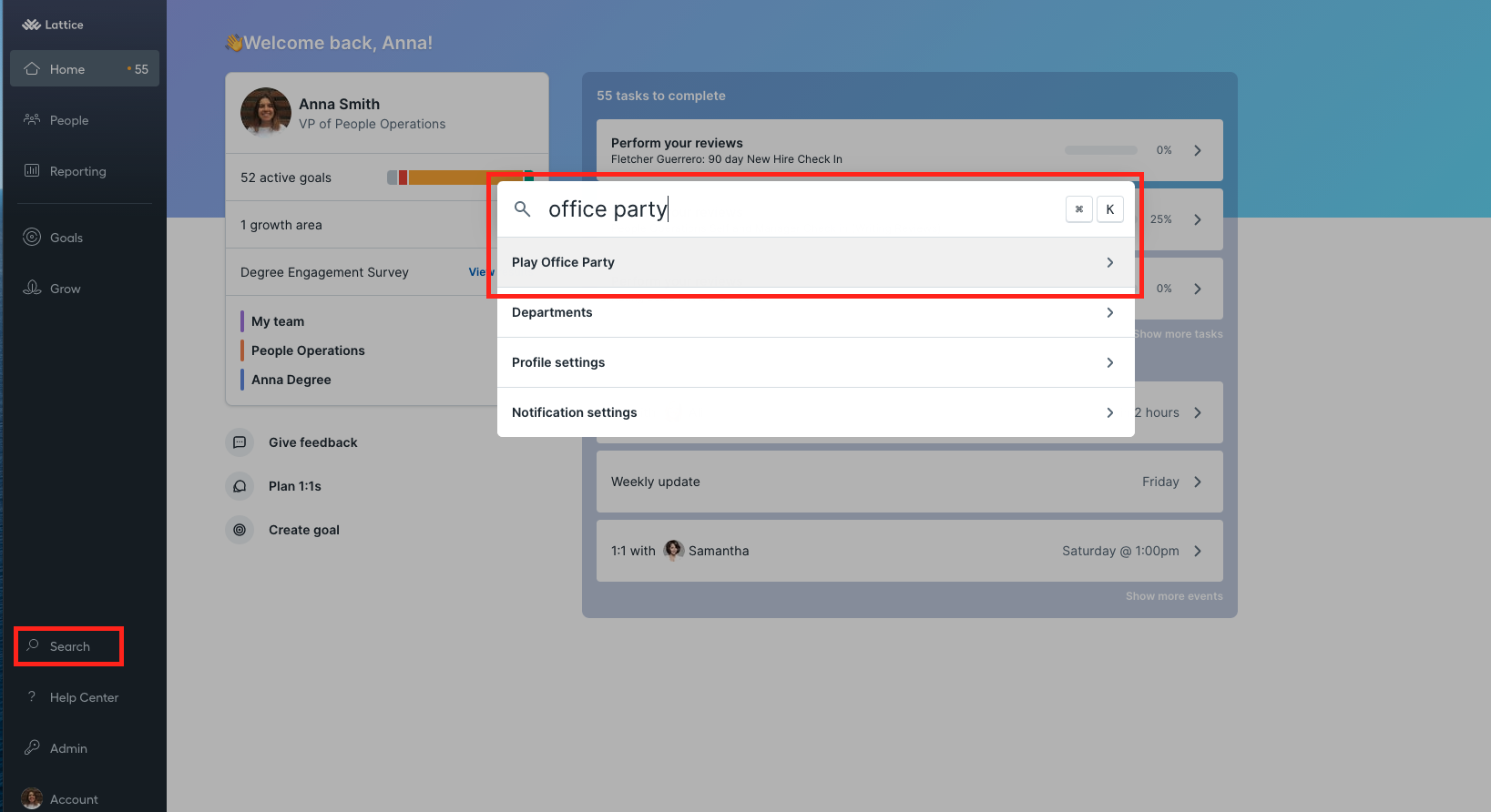 To access Office Party on the Mobile app, check out Office Party on Mobile. Good Luck!
Frequently Asked Questions
Q: Are you able to disable this feature after it's turned on?
A: Please note, once you enable this feature, you cannot turn it off.
Q: Can employees see the scores of the game?
A: Not yet! But if this data is something you'd be interested in, please get in touch with our Customer Care team at customercare@lattice.com