How to display your public praise wall onto a shared office display.
Before you start
To cast your praise wall, we advise using an HDMI cable or mirroring your account through a wireless connection if your computer and smart TV have the capability.
Display Public Praise
Step 1: Navigate to the Admin page found at the bottom of the discovery navigation.
Step 2: Enter the Feedback tool from the secondary navigation.
Step 3: Select Settings.
Step 4: Scroll down and click on "View praise wall"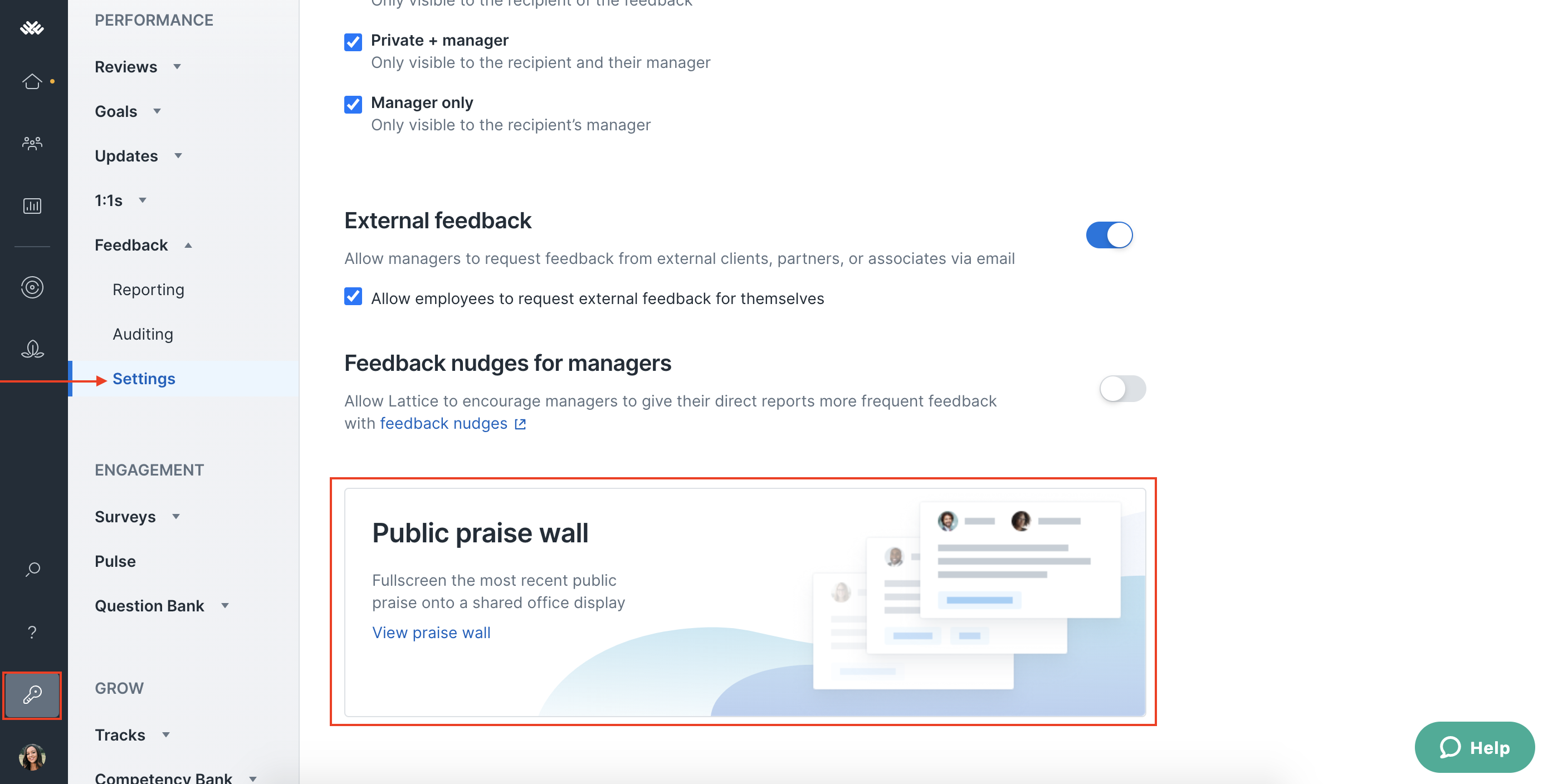 From there it will bring you to a slideshow presentation of feedback to display publicly.