How to display your public praise wall onto a shared office display.
Before you start
To cast your praise wall, we advise using an HDMI cable or mirroring your account through a wireless connection if your computer and smart TV have the capability.
Please note: You must be logged into Lattice to display the Public Praise Wall.
Display Public Praise
Display praise as a non-admin
Any Lattice user can access the Praise Wall by heading to [DOMAIN].latticehq.com/wall where the domain is your organization's Lattice company's domain.
Ex: Where degree is the company domain in degree.latticehq.com.
Note, you will need to be logged into Lattice to access the Praise Wall.
Display praise as an admin
Step 1: Navigate to Admin > Feedback > Settings.
Step 2: Scroll down and select View praise wall.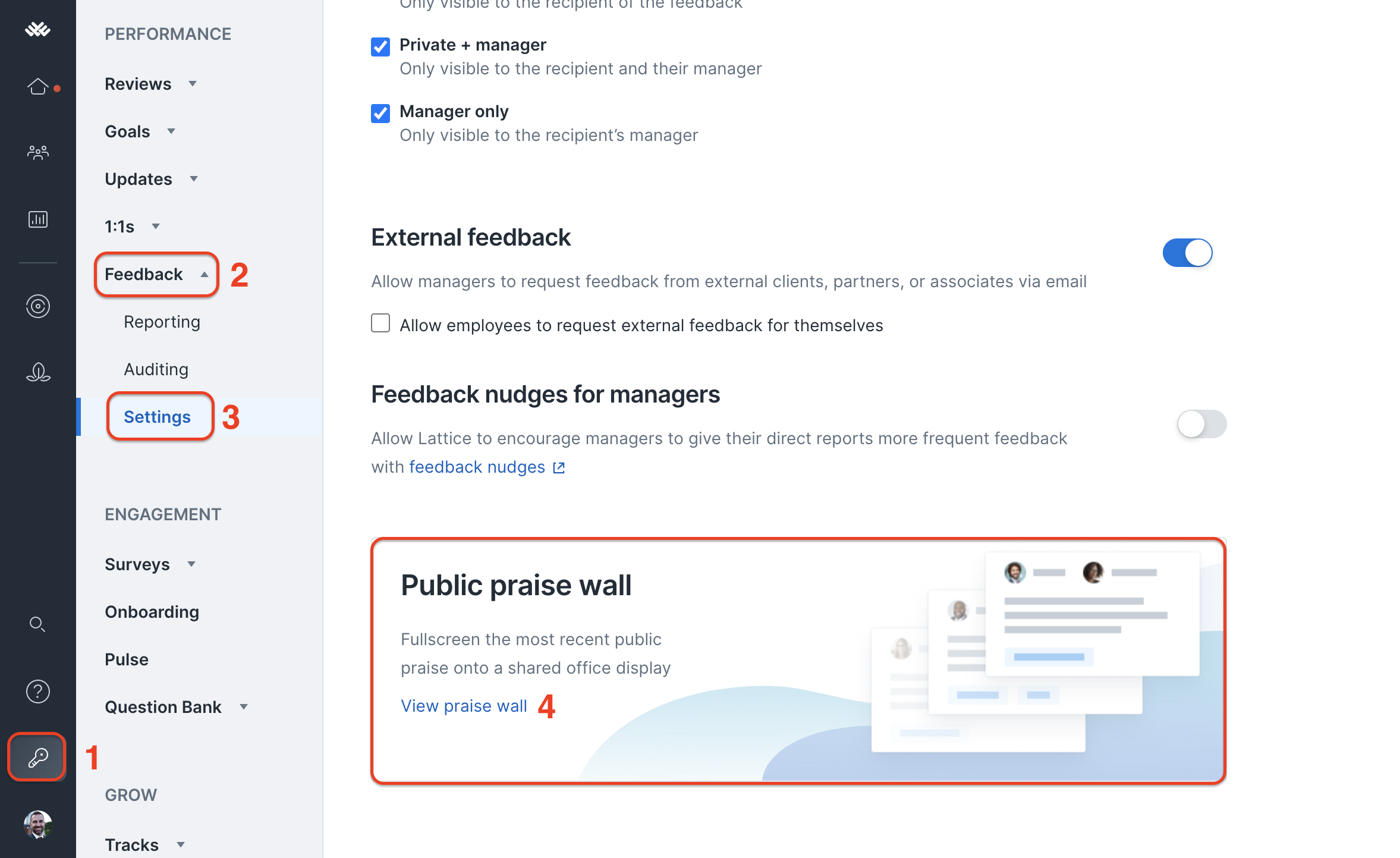 From there it will bring you to a slideshow presentation of feedback to display publicly. The wall will cycle through the 20 most recently submitted pieces of public feedback in your Lattice domain.