The praise wall is a fullscreen slideshow of the most recent feedback that can be accessed through the admin panel of your account. The praise wall is a great way to publicly show your employees the praise that employees are receiving in your company.


Step 1: Navigate to the "Admin" panel found on the top of the page.
Step 2: Locate the Feedback section on the left.
Step 3: Select the Settings tab under Feedback
Step 4: Scroll down and click on "View praise wall"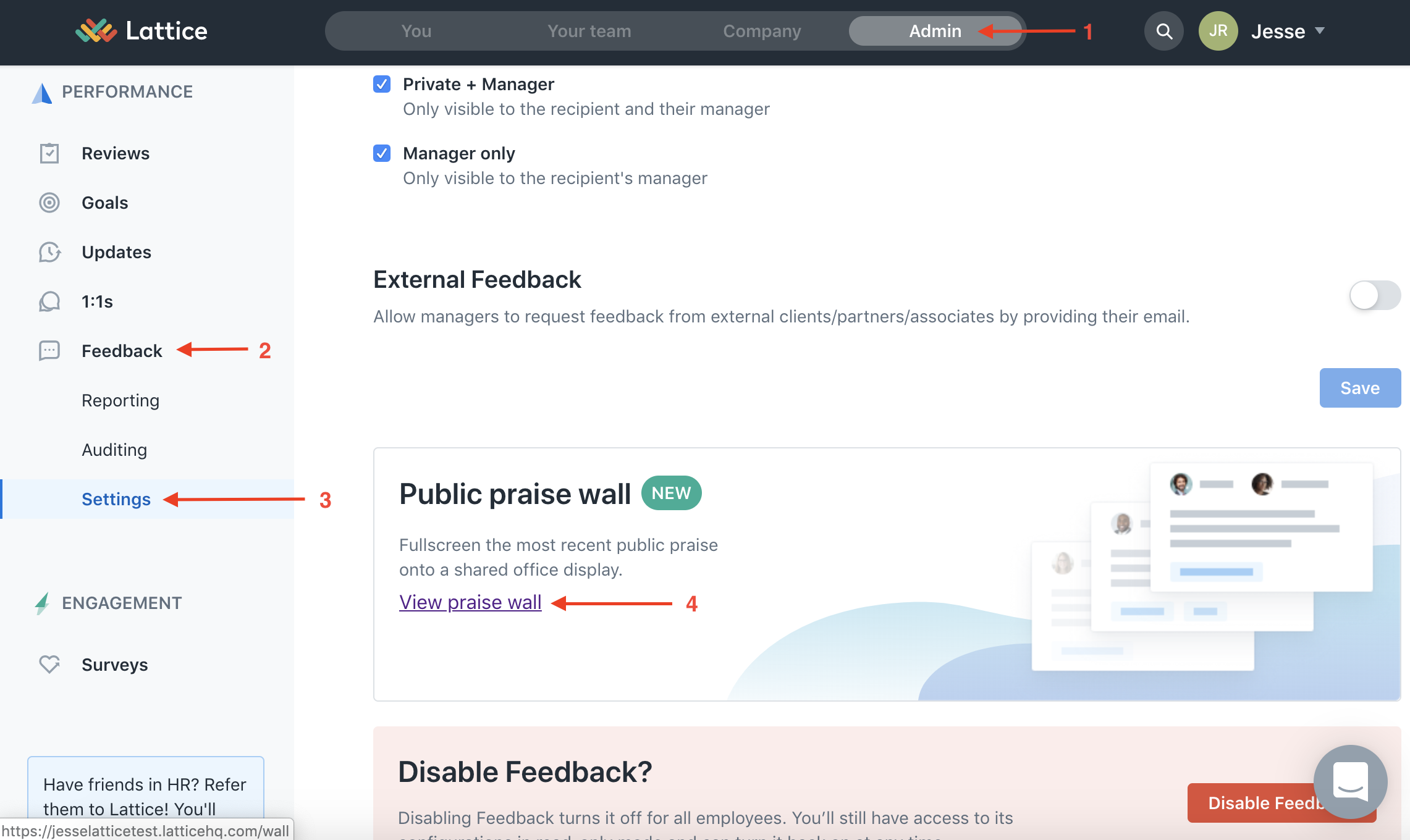 From there it will bring you to a slideshow presentation of feedback to display publicly!