How an admin can link Grow tracks through groups
With Track Groups, admins can organize and map out relationships between tracks so employees can see how different tracks are related. This way, a common pattern between tracks can be presented, especially those within the same department, and illuminate paths of mobility.
Before you start
If given visibility, employees can view all company tracks via the Grow page. Having access to all tracks also gives them visibility to the different track groups created for related tracks.
Creating track groups
Step 1: Navigate to Admin > Grow > Tracks > Track Groups.
Step 2: In the top-right-hand corner, select Create track group.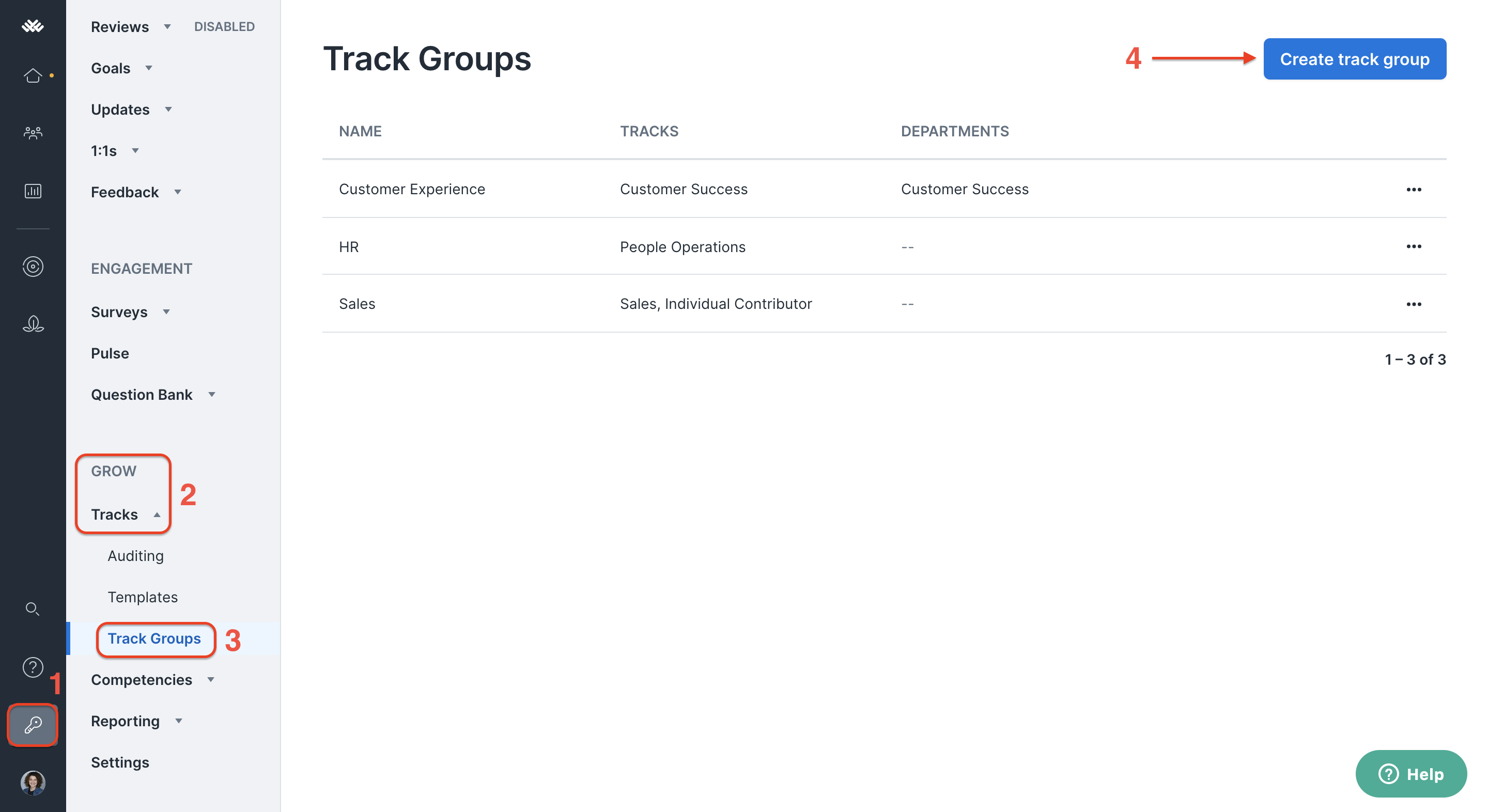 Step 4: A modal will appear –– Under Track group name, name your track group.
Step 5 (optional): Within the Tracks dropdown, you have the option to select the relevant tracks associated with this group.
Tracks already associated with a group will appear at the bottom. Their checkbox will be disabled, and the group name will be in parentheses.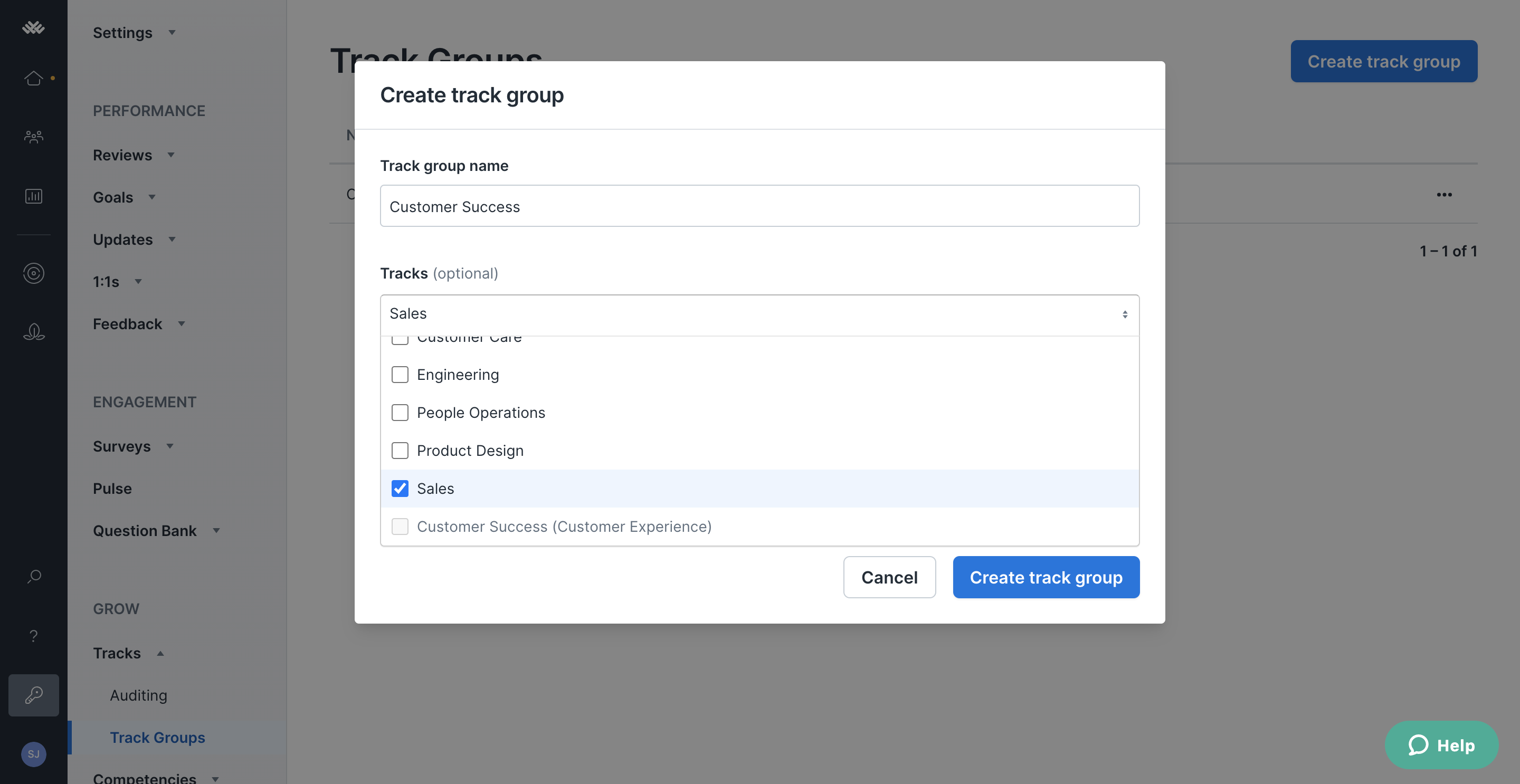 Step 6 (optional): Finally, you'll have the option to select departments that this group is connected to.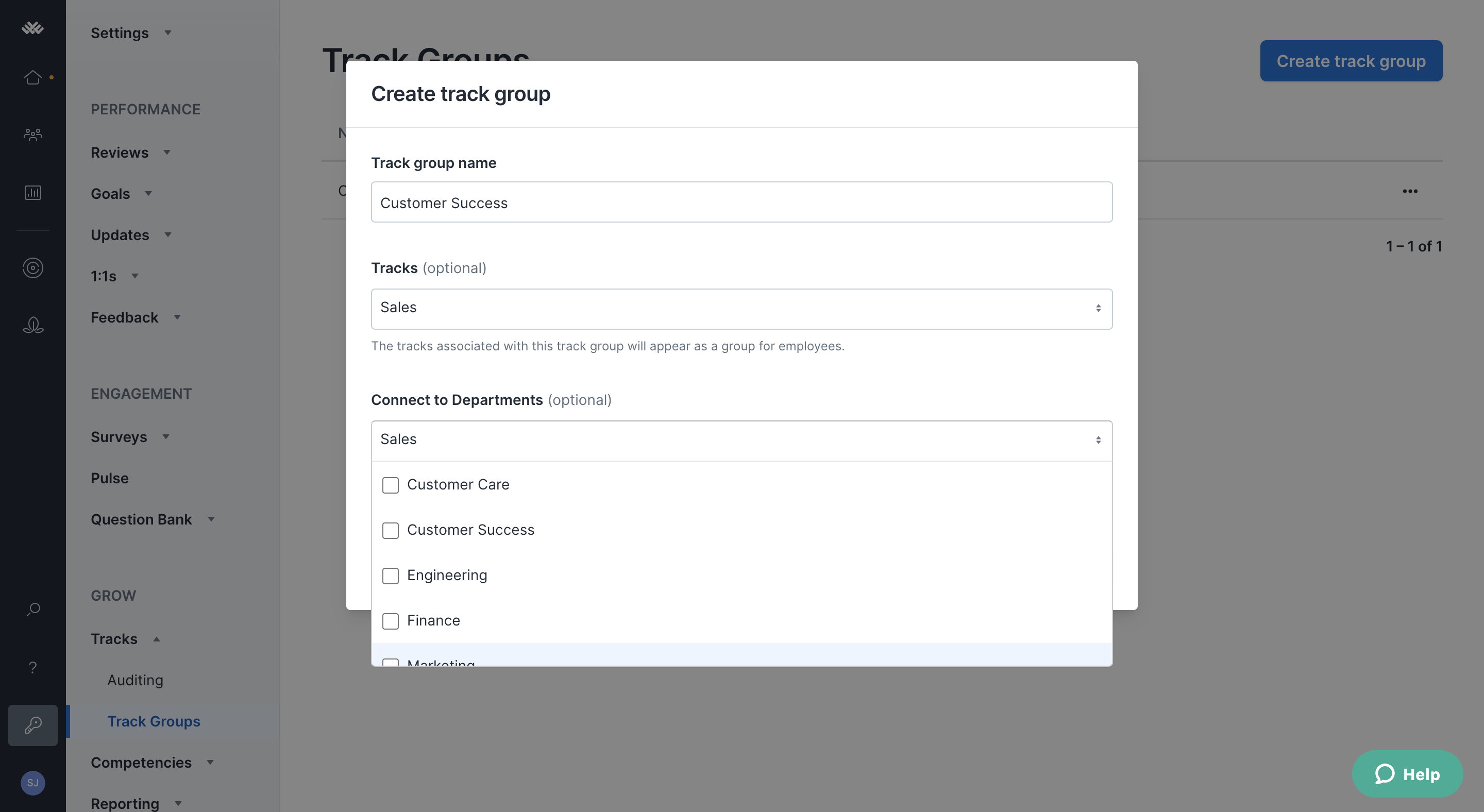 Once multiple groups have been created, they will appear in alphabetical order: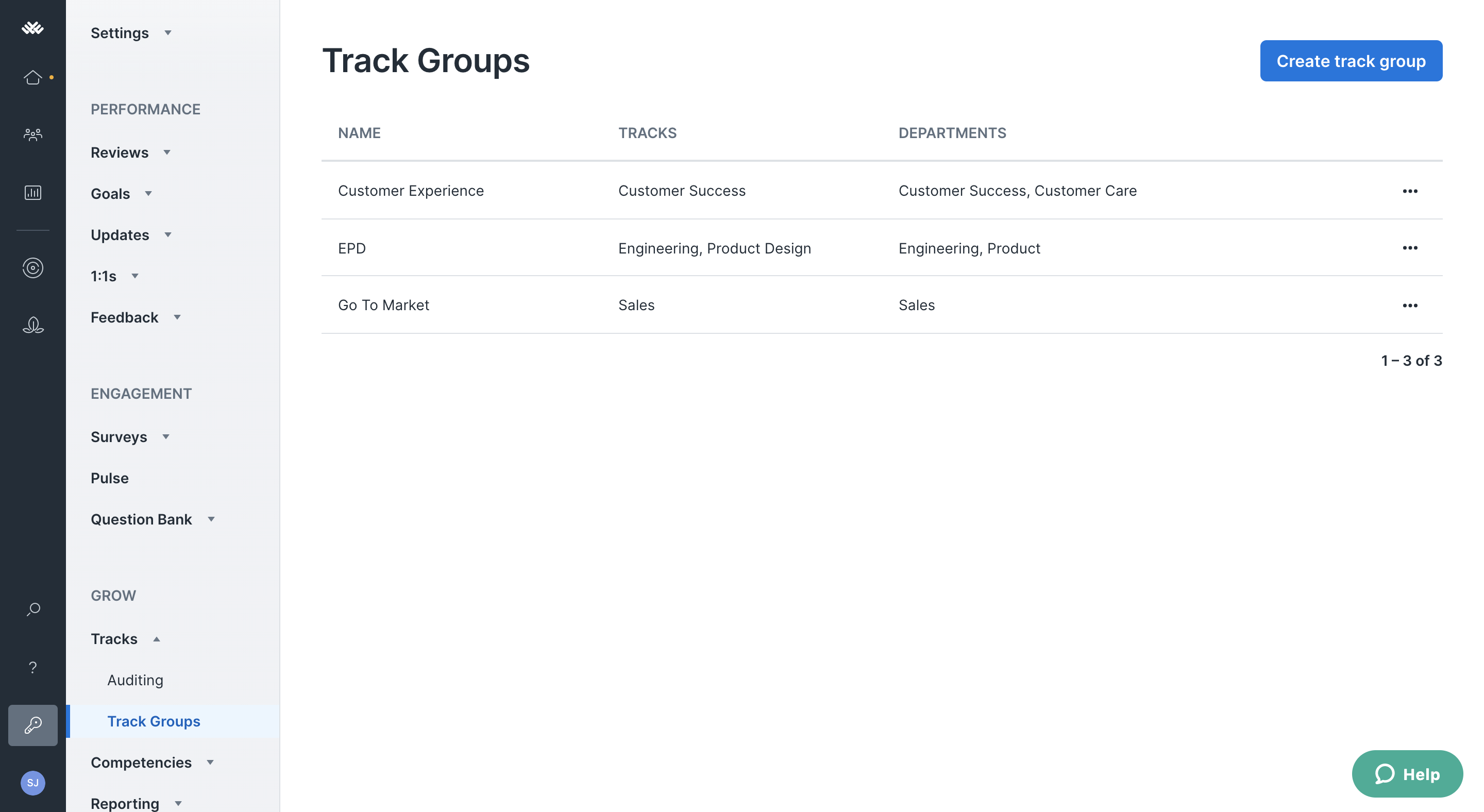 In the Tracks Auditing page, you'll be able to see if a track has been linked to a group, and if so, which group it has been linked to beneath the Track Group column: