How to use the context panel to view updates in a review cycle
Entering the review cycle
You can enter your review cycle from your Home page or from the People navigation bar.
Entering your review via the Homepage:
Step 1: Navigate to your Home page.
Step 2: Click on "Perform your reviews" task.

Entering your review via the People page:
Step 1: Enter the People page by clicking on People on the discovery navigation.
Step 2: Click on your name at the top of the People navigation to be taken to your Profile.
Step 3: Enter the Reviews tab and click into the desired review cycle.

Using the reviews context panel
Step 1: Select the name of your reviewee from the left-hand panel. On the right-hand side, the context panel will become visible.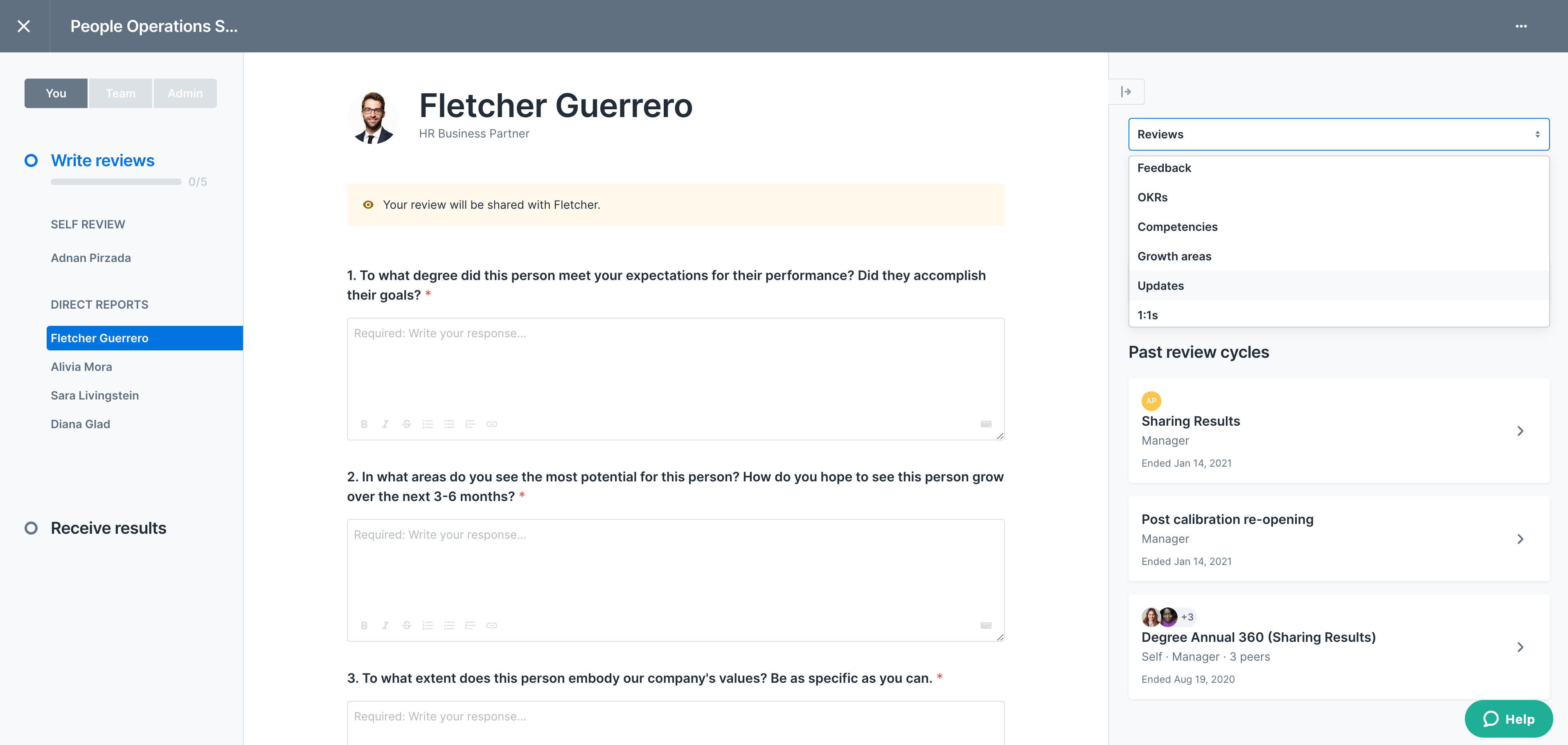 Step 2: Click on the drop-down menu and select "Updates."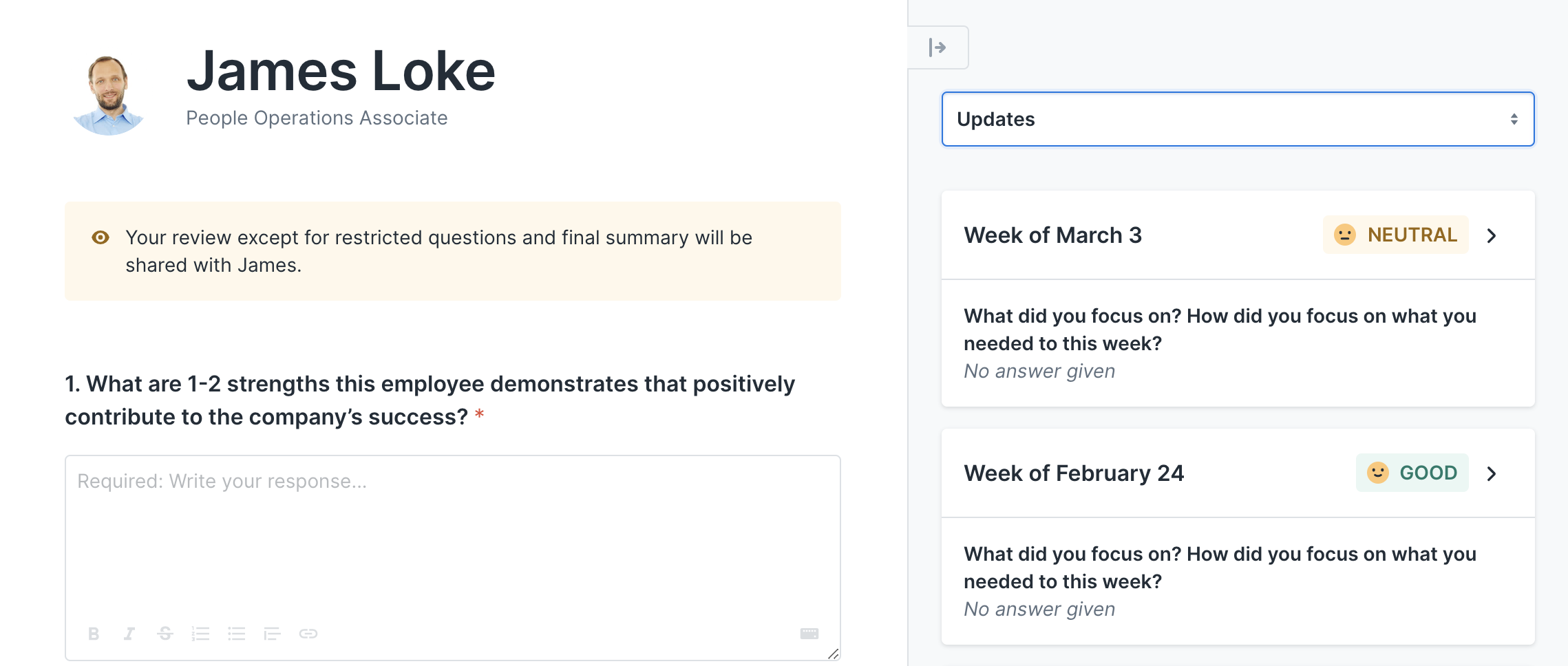 Clicking into an update will expand the view to include more detail, including each Update's sentiment score and responses.
Visibility
Updates are only visible to the reviewers who have the correct permissions assigned to view the responses. This includes:
Managers viewing Updates for their direct reports when reviewing their reports
Managers of managers, if configured, viewing Updates for their indirect reports when reviewing their indirect reports
Custom relationships (Dotted-line managers), if configured, viewing Updates for reviewers they have been granted Updates visibility into when reviewing those reviewees
Peers and direct reports will have access only to public Updates when reviewing reviewees
Please note: Updates will only be visible to reviewers who have visibility into the reviewee's Updates via a role or relationship.