Goal cycle time periods help make goal setting easy by allowing admins to automate the goal cycle process. Lattice will automatically move through each cycle as time passes to ensure the default cycle employees assign their goals to is accurate, allowing admins to feel confident in their goal cycle reporting.
Important: For Lattice to accurately pre-create your goal cycles, please ensure that your company has been set to the correct Fiscal year start month before setting your preferred planning cycle.
Setting Cycle Time Periods
Step 1: Click on the Admin icon at the bottom of the discovery navigation.
Step 2: Select "Goals" and then "Goal cycles."
Step 3: Click "Settings."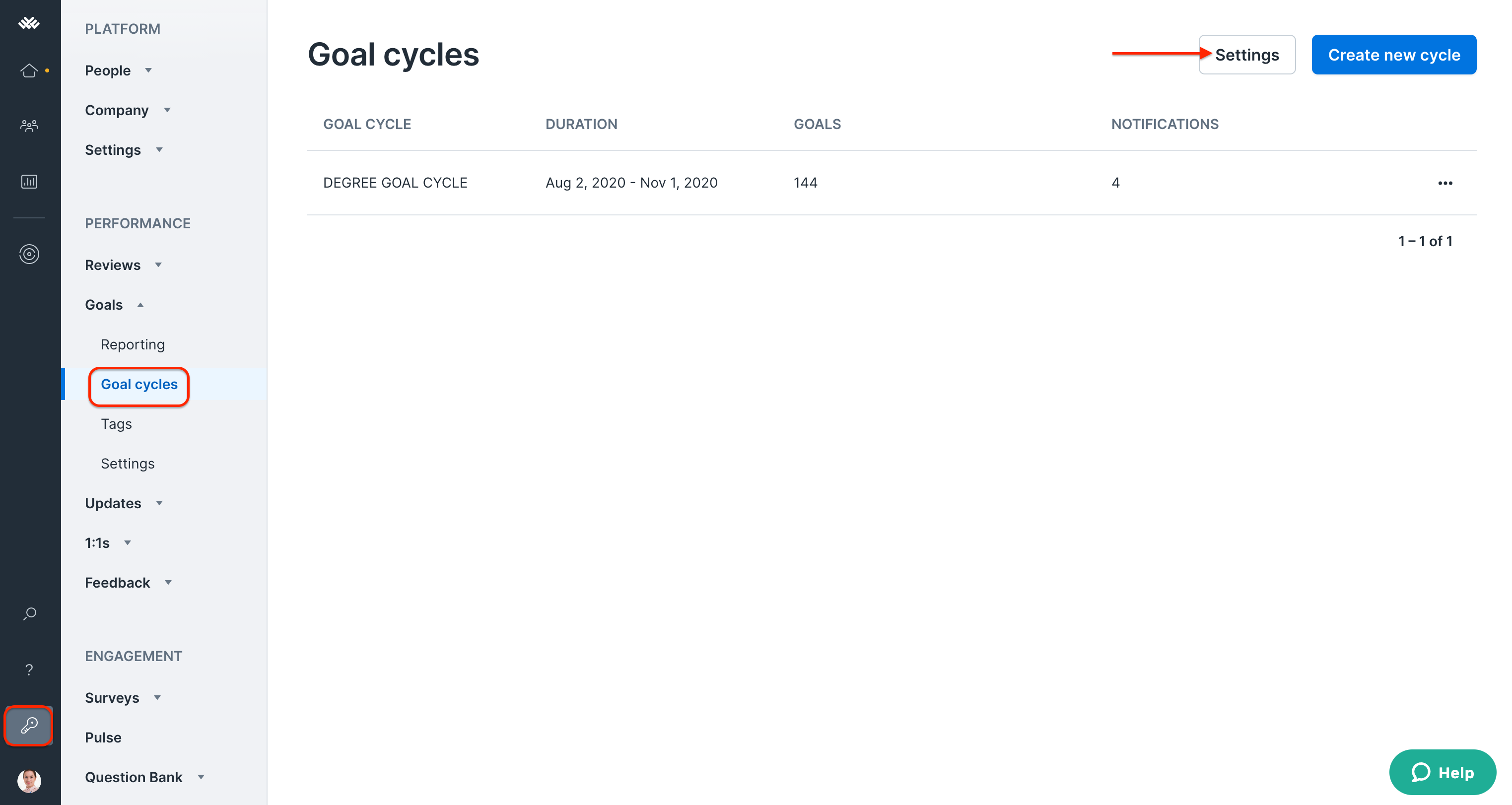 Step 4: Select your Preferred planning cycle.
You can select from a monthly, quarterly, fiscal quarterly (based on the fiscal year start month), or semi-yearly cycle.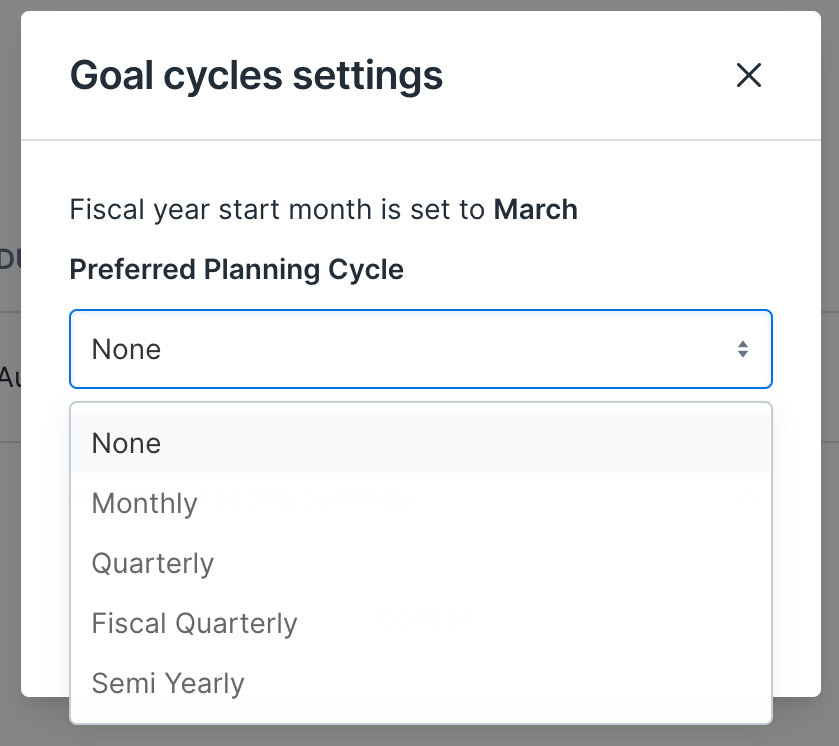 If you also wanted to include an annual goal-setting cycle, select "Additional yearly settings" and choose to pre-create cycles based on the fiscal or calendar year. If you wanted only to create a yearly cycle, you can keep the Preferred Planning Cycle set to "None" and only select the annual option.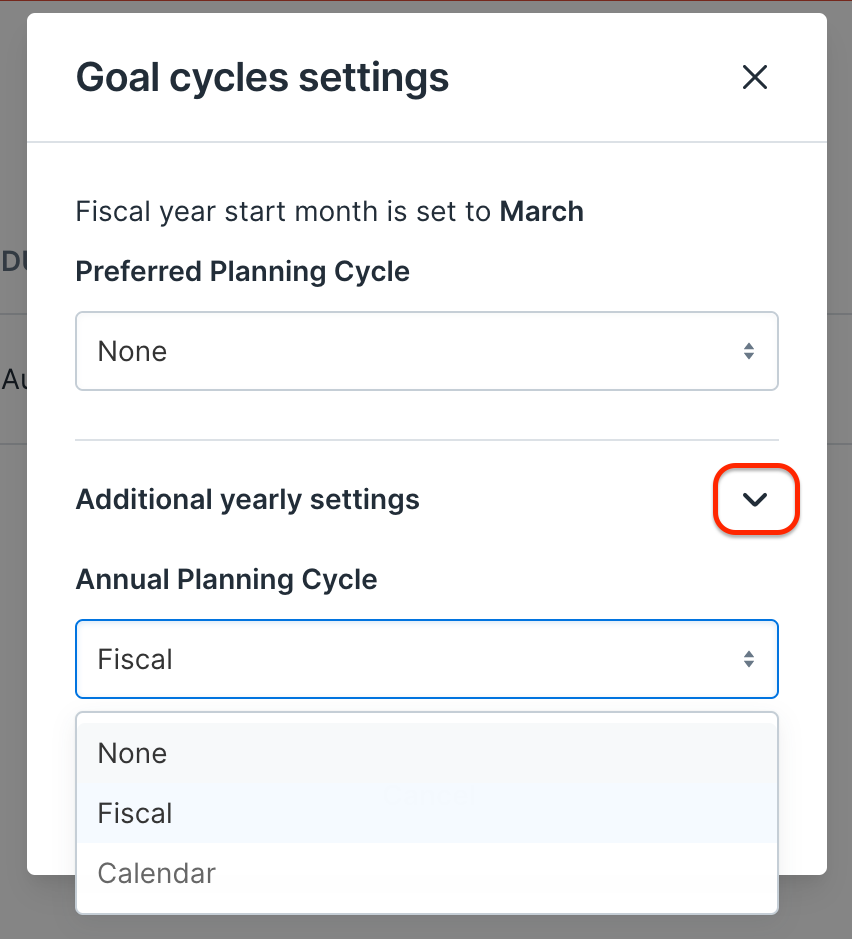 Step 5: Save changes.
After saving, Lattice will pre-create the goal cycles based on the planning cycle chosen.

If you would like to adjust the time periods, you can re-enter your settings and change your planning cycle. Lattice will recreate your goal cycles to match the new settings as long as no goals have been assigned to the cycles.
Goal Cycle Set Up & Notifications
Once your goal cycles have been created, the next step is to set up the notifications that will go out once the new cycles begin. The Goal Cycles page provides an overview for each cycle so you can quickly see which cycles have set up notifications.

To adjust your notifications, click into the chosen goal cycle and then toggle on and edit the notifications that will go out when the cycle begins.