How to Create a Manager Action Plan
Once Manager action plans have been enabled, managers can create their own action plans based on the survey results only from their direct reports.
Step 1: Once your Engagement survey has been shared, click to view your Engagement survey results.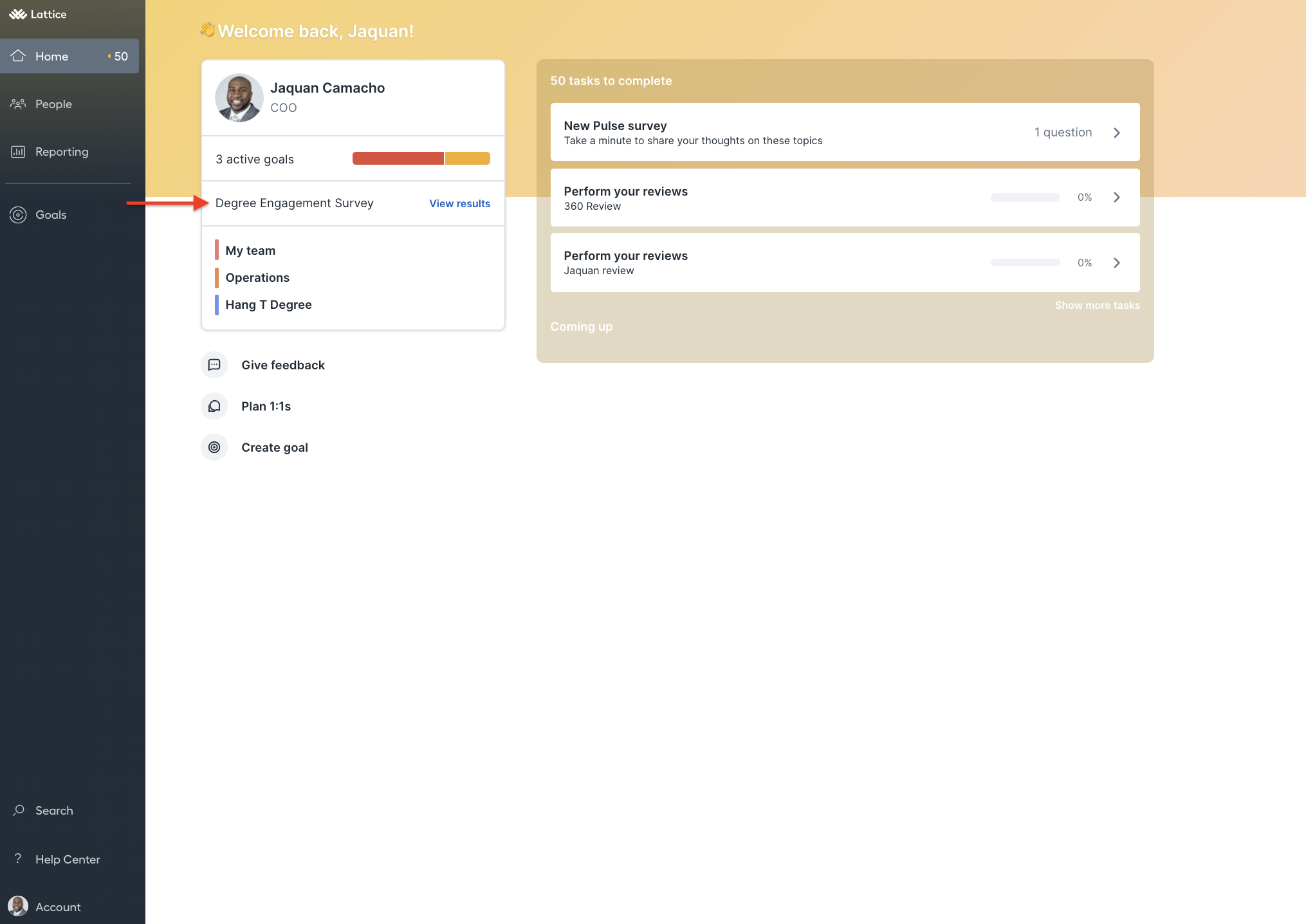 Step 2: Click into the "Questions" tab and select the flag icon next to the questions you would like to focus on. Once you have flagged your questions, click on "Action plans".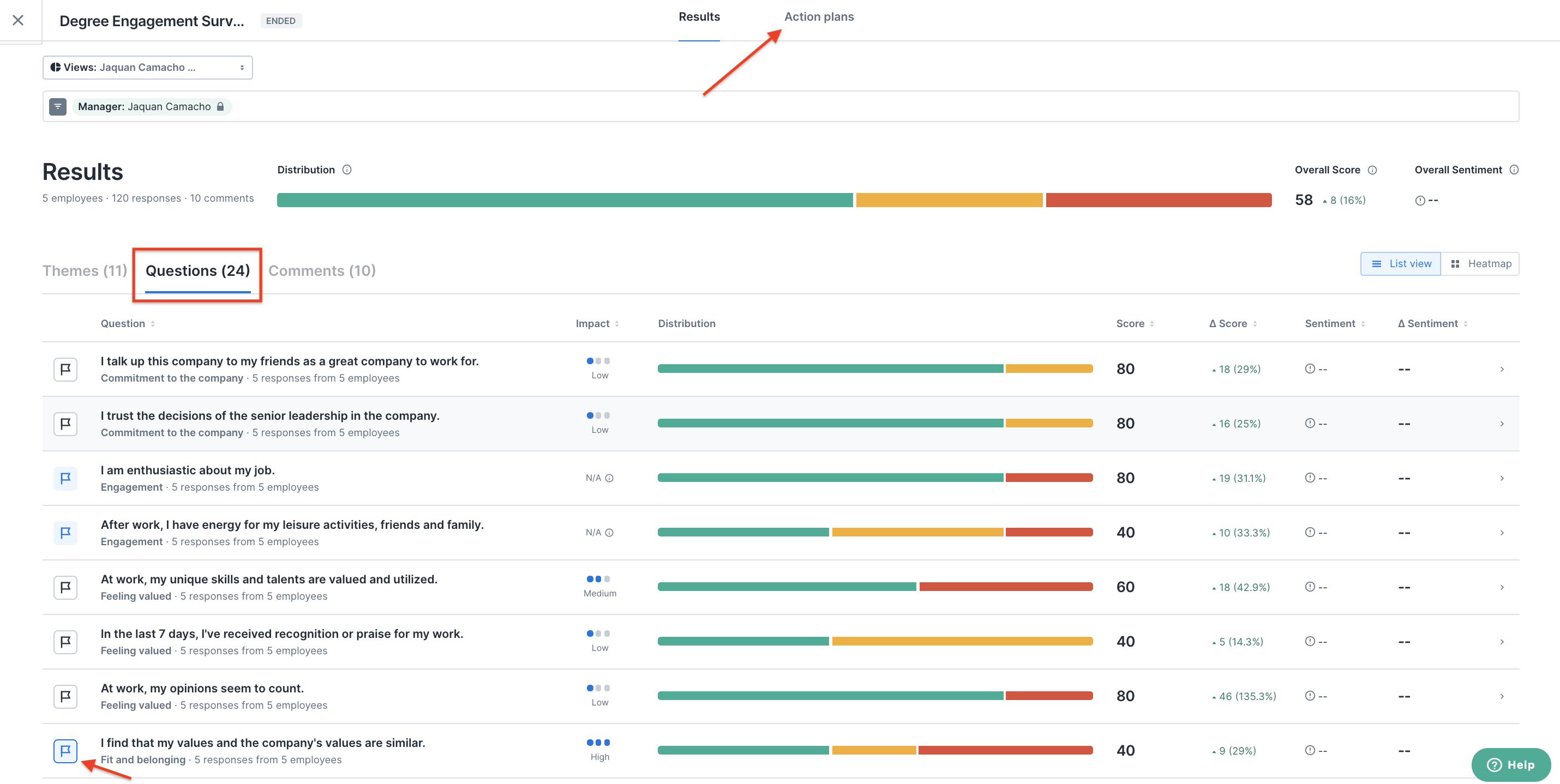 Step 3: Select "Edit action plan here" to see all flag questions within the action plan. Once here, you can create a focus area based on the questions you have flagged.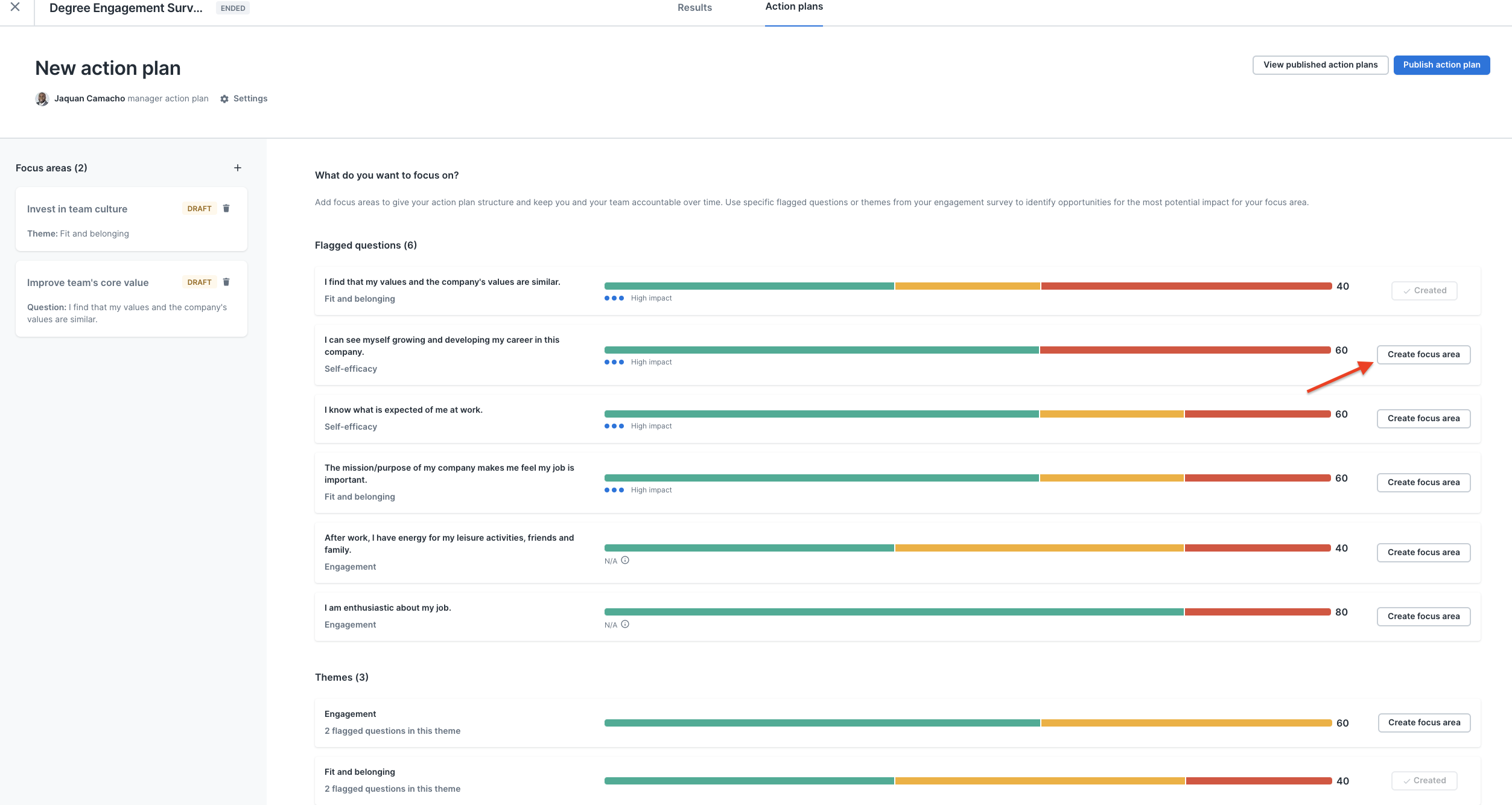 Step 4: Once you have created your focus areas, create a title for your focus area and select the specific settings which includes the due date, visibility and owner of the focus area.
Step 5: Depending on the specific individual question you have flagged, Suggested Actions will be listed to include as an action to your action plan. Please note, if you don't see a list of Suggested Actions, you can create your own action.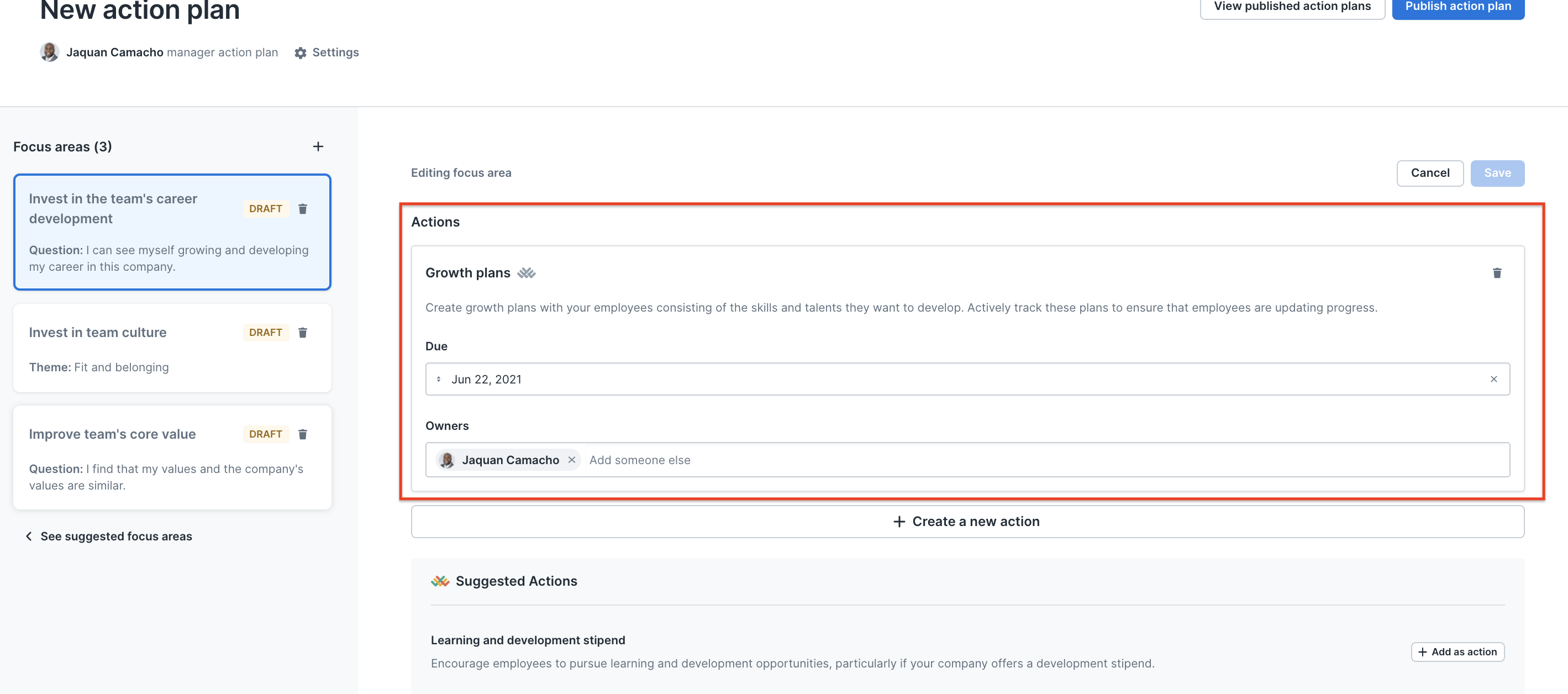 Step 6: Once you are ready to publish your action plan, click on "Publish action plan" then select "Publish".