How to add an additional manager reviewer for a reviewee during an active review cycle
Adding an Additional Manager Reviewer:
Lattice provides the ability to add an additional manager reviewer during an active review cycle. To do so:
Step 1: Navigate to the Admin page found in Discovery Navigation.
Step 2: Select Reviews in the secondary navigation.
Step 3: Select the appropriate review cycle.
Step 4: In the Reviews section of the cycle, click the Reviewees tab.
Step 5: Find the reviewee you want to add an additional manager to.
Step 7: In the right context panel, click Edit to the right of the list of names.
Step 8: This will give you the option to add another name, as shown below: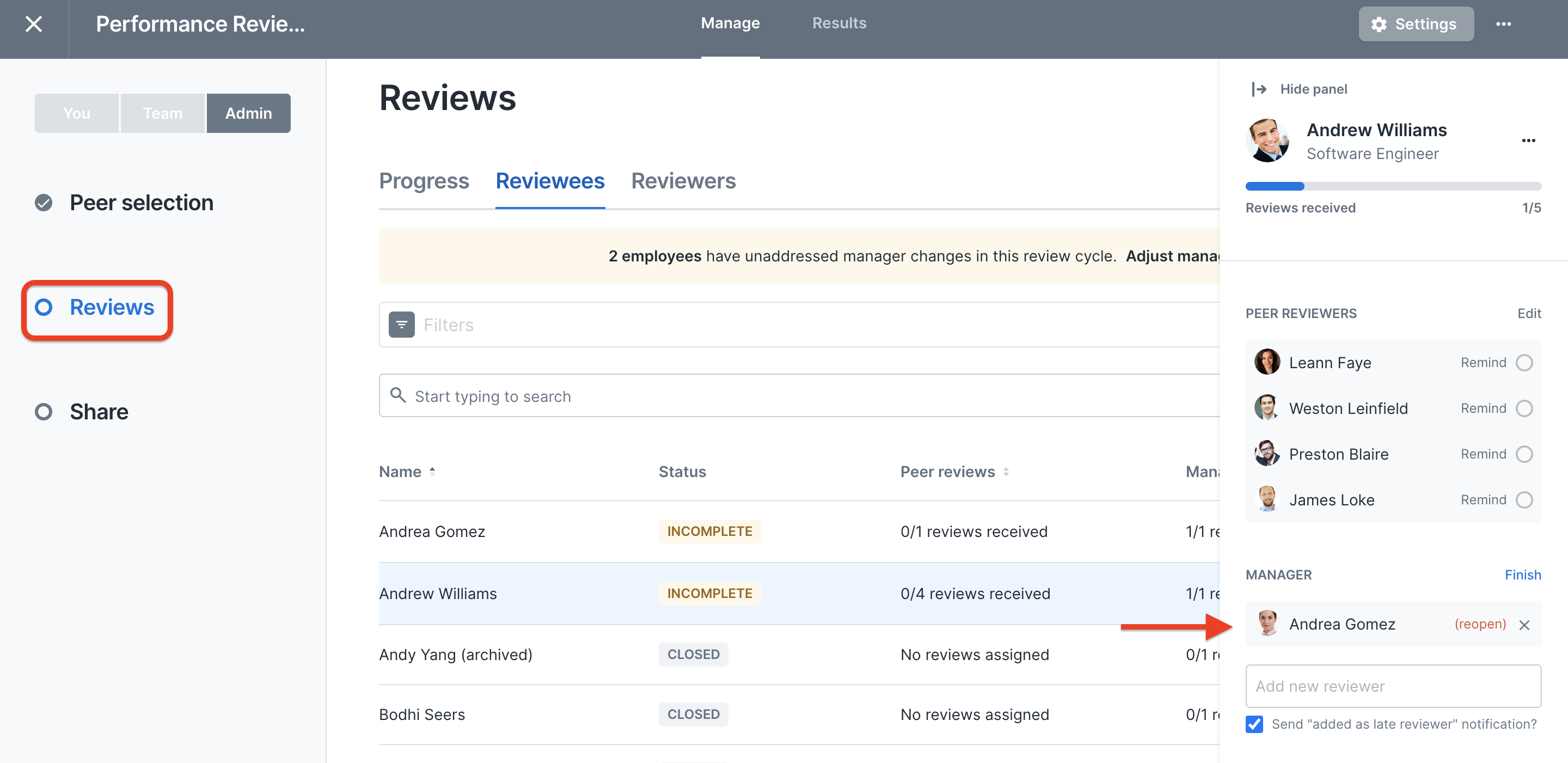 Step 9: Type in the additional manager's name, and they will be added to that portion of the review.
Visibility
The additional manager reviewer will not have the same visibility as the individual's direct manager. They will not have access to the private feedback or goals of the person they are reviewing unless this permission has been granted using a user relationship attribute.
The additional manager will be able to view all current reviews for the reviewee, as well as all public feedback and goals.
Once the additional manager submits their review, their manager-like access is removed, and they can only see what they wrote.
The deliverable settings selected for the direct manager's review will also apply to the additional manager review, so

the additional manager reviewer will complete their review at the same time as the individual's direct manager.
To change an individual's direct manager during the review cycle, please refer to Changing Manager Responsibilities During a Review Cycle.