How to override peer reviewers as an Admin
As an Admin, you're able to select peer reviewers for your employees, as well as override any peer selections made by individuals or approved by managers. This article walks through the steps you can take to override peer selections in the Peer Selection phase of a review cycle.
Before you start
Please note, if you receive a "Cannot add peer reviewer" notification from the system, this means that the person you have chosen as a peer is already reviewing the reviewee as a direct report or manager.
To learn how to make edits to peer reviewers after the Peer Selection phase has been ended, please check out How to Make Changes to Peer Reviewers Mid-Cycle.
Overriding Peer Selection
Once peer selection has been launched, Admins can override the peer selections for each reviewee in that cycle. To do this, please follow the steps listed below:
Step 1: Navigate to the Admin page > Reviews > and select the appropriate Review Cycle.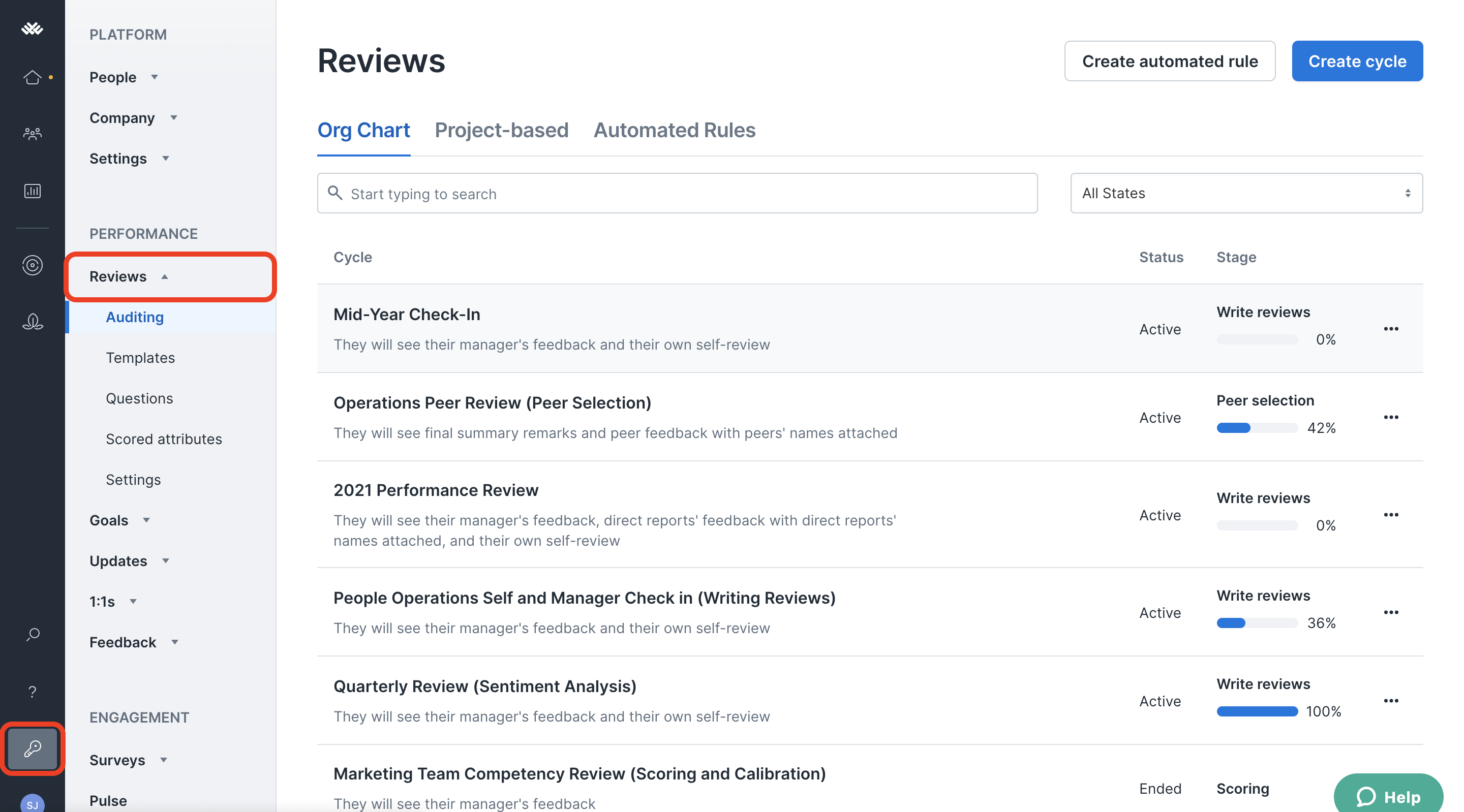 Step 2: In the Peer selection phase, enter the Reviewees tab and select the name of the employee you want to choose peers for.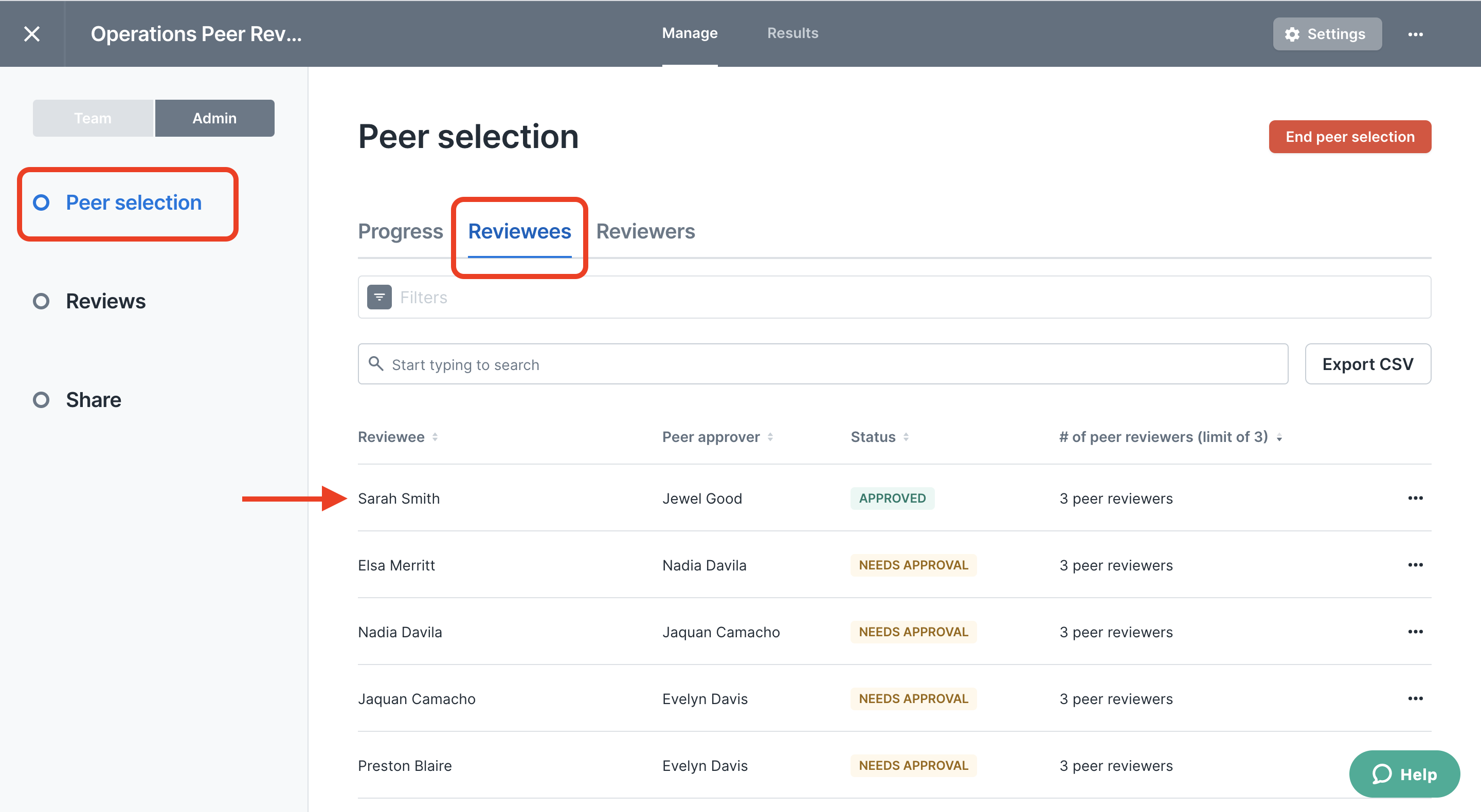 Step 3: In the right-hand context panel appears, select to Override peer selections.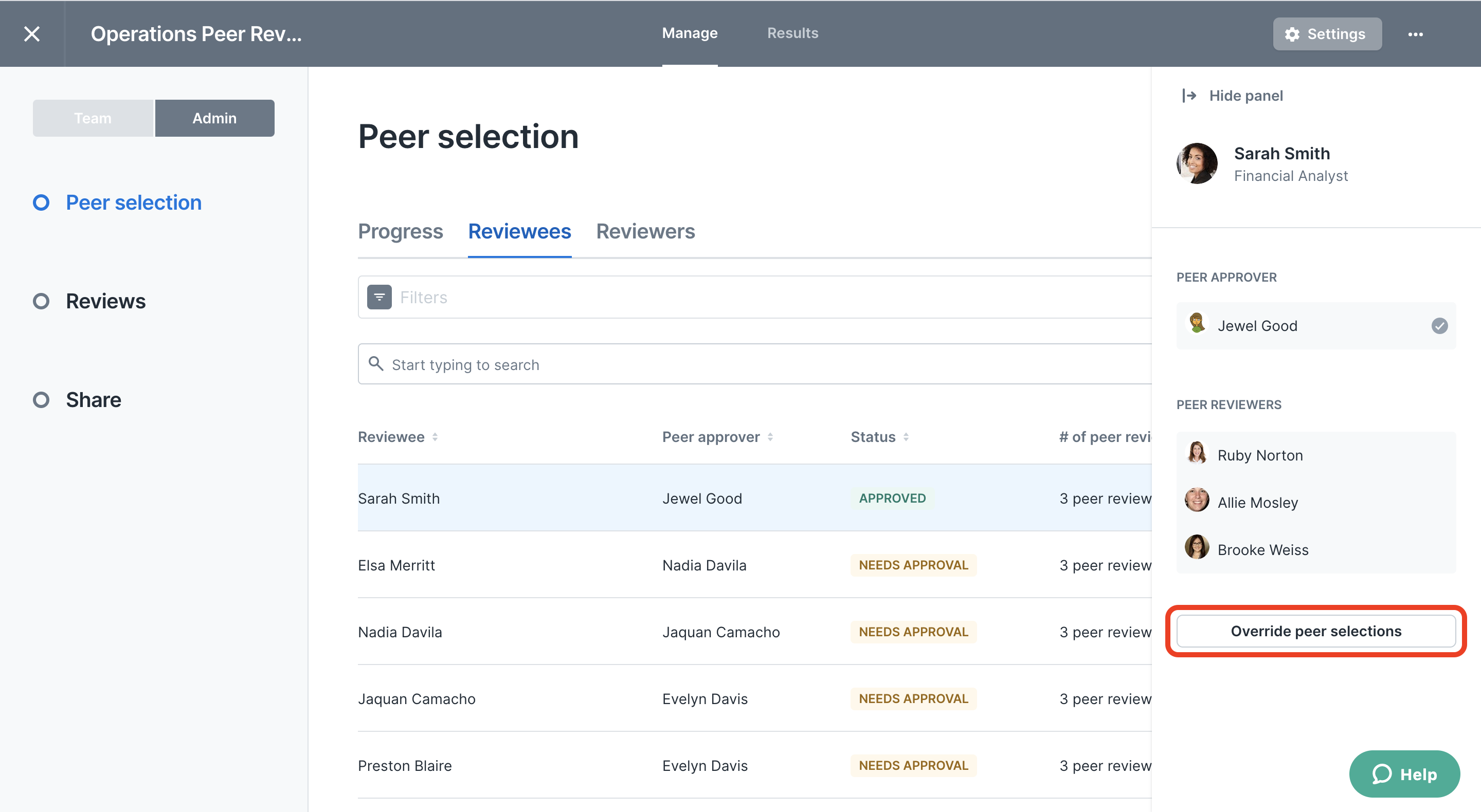 Step 4: In the modal that appears, click the red Override selections button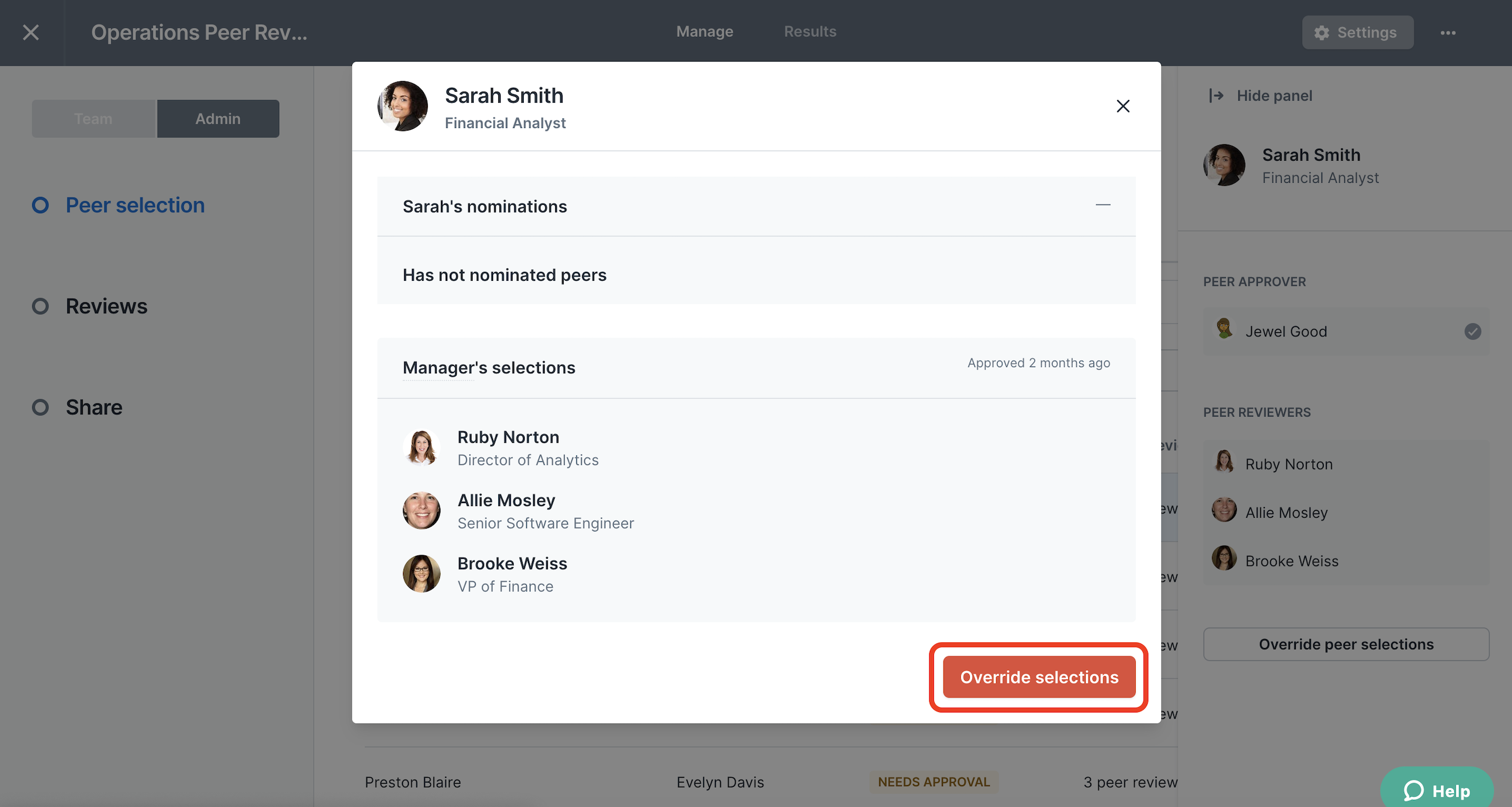 Step 5: Type in those who you want to review the person.
In the example below, the reviewee is Joseph Stone and we've chosen Andrea Gomez as an additional reviewer to review him.
Step 6: Once you have selected peer reviewers, click to Override and submit to save your changes.
As an Admin, you can also remove peers that managers have already approved by clicking the Remove button next to the approved peers.