Understanding the frequency of Pulse surveys

After Pulse surveys are turned on, they are meant to stay on to give you a constant monitor of employee happiness, like a heart monitor.
Setting up your Pulse
When creating your Pulse you will be able to select the frequency. You will be able to select between pulsing your employees weekly, bi-weekly, and monthly (every 30 days).
This cadence is based on when you launched your Pulse. There is not a quarterly cadence, however, if you want to survey your employees quarterly you can use our regular engagement surveys tool.
You may also select how many questions are asked for each Pulse. We recommend no more than 3-5 questions per Pulse to avoid survey fatigue. We recommend a smaller number of questions if your pulse frequency is more often.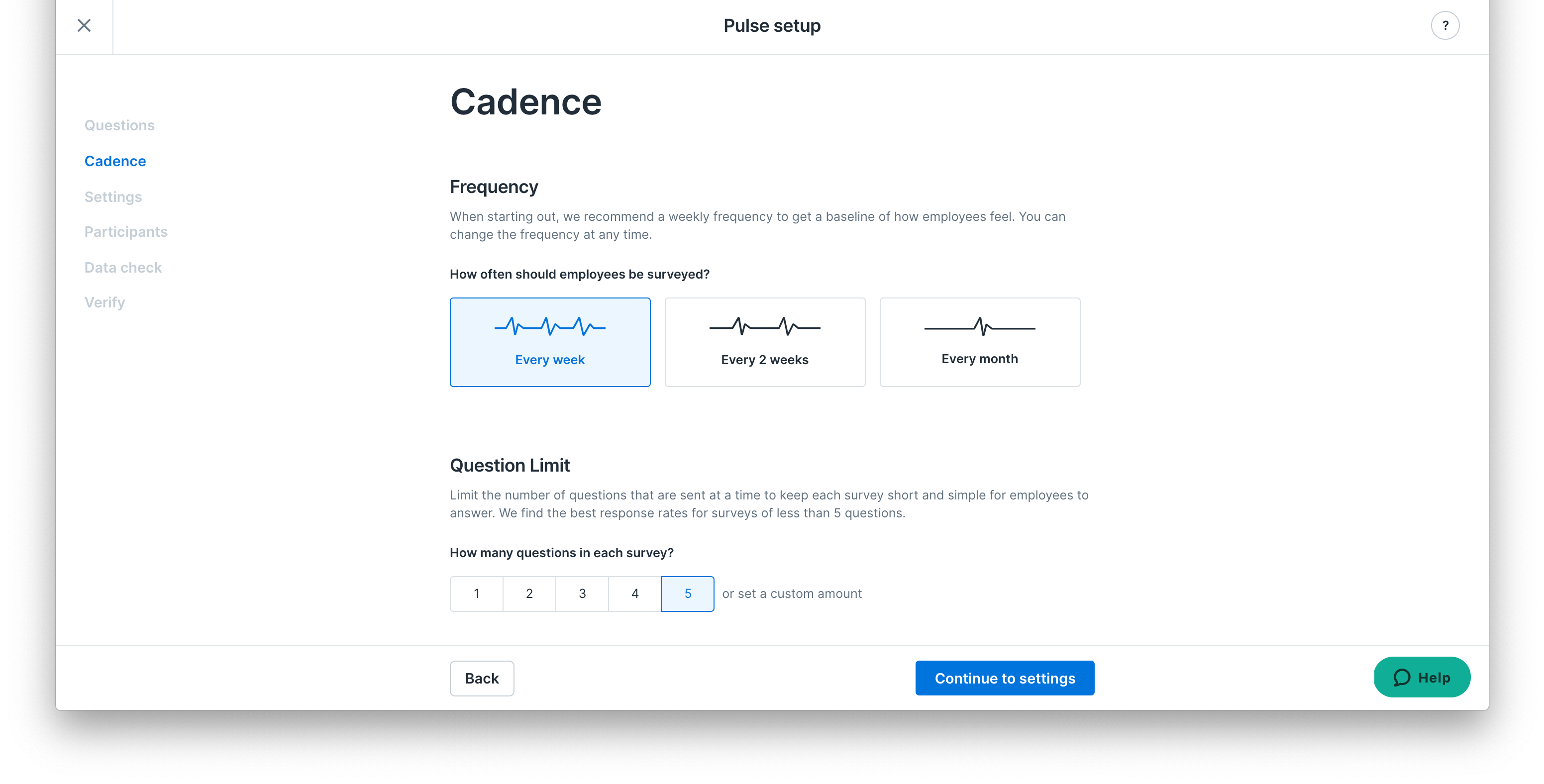 Now that your Pulse has launched
Employees will receive a randomized selection of your active questions at a random time during the pulse frequency period (anywhere between 9am-5pm, Monday through Friday)
When you get Pulsed is based on your local time zone. If you do not have your local time zone configured the Pulse will be sent according to your org's time zone.
You will want to have a more frequent cadence (weekly, bi-weekly, monthly) for a 'healthy and active' pulse survey.
The longer you run your pulse, the richer and deeper your data will be.