How to create a track Admin
As an admin, you are able to create track admins to help manage specific job tracks. These track admins will be able to delegate and help build out the track. Track admins can assign a track to employees, create new competencies, and add expectations.
How to Create a Track Admin
Step 1: Navigate to the Admin tab (Key icon).
Step 2: Scroll down to "Grow" and select "Tracks."
Step 3: Select a job track to assign a track admin to.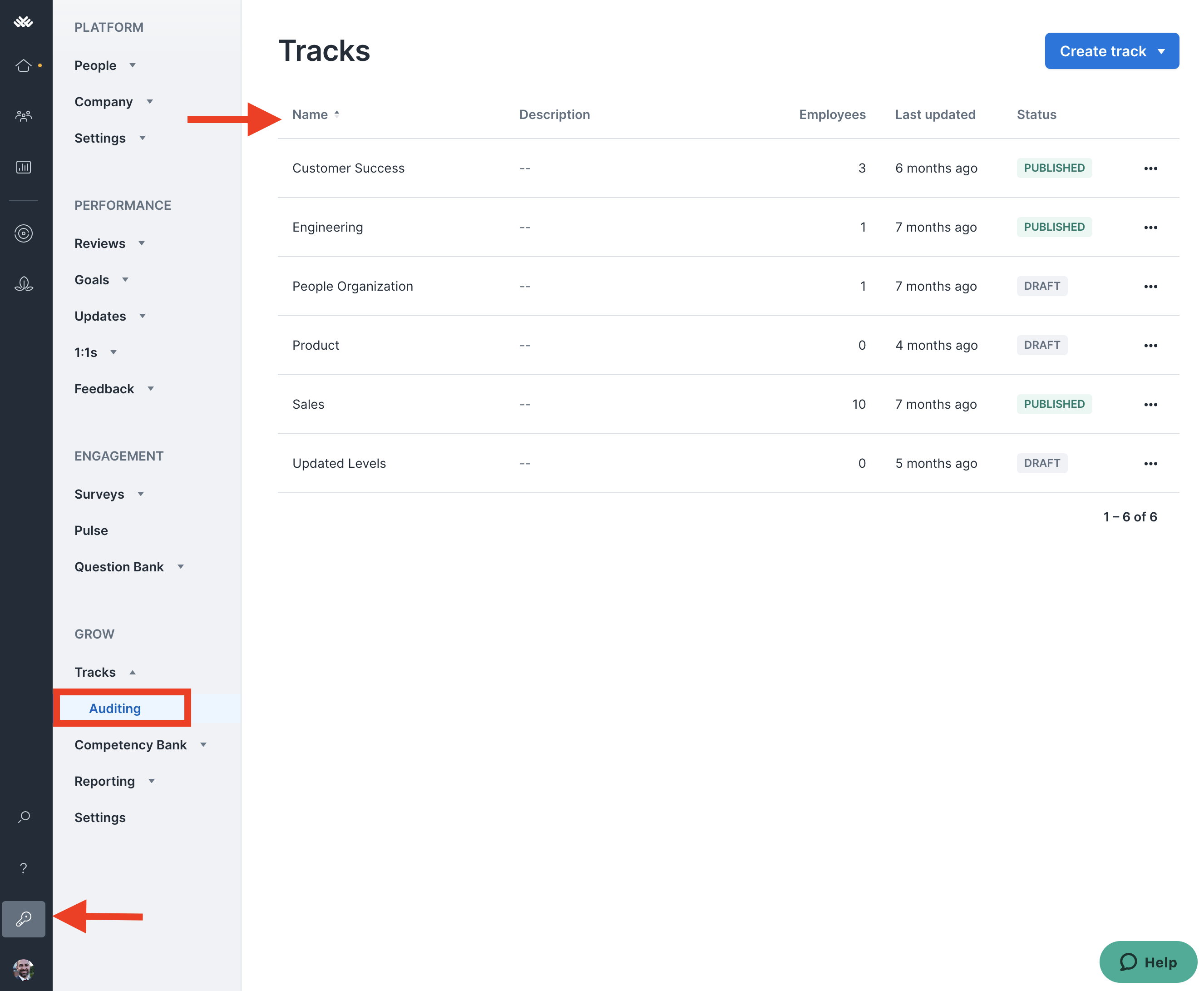 Step 4: Click on "Track Admins" and select the employee(s) you want to add as a track admin.
The selected track admin will have an additional Admin tab with Grow enabled as well as the permission to manage the specific track.
Please note: Track admins can't publish or unpublish tracks.