How a Manager of a Manager Can View an Unshared Review
Please Note: Manager of Managers will only have this visibility if an admin has turned on the ability for Manager of Managers to view review cycles of indirect reports.
Managers of managers (or MOMs) are automatically set up in Lattice when you set up your org chart. As a MOM, you may want to view unshared reviews about employees that fall under your management umbrella. To view an unshared review as a Manager of a Manager:
Step 1: Navigate to the Reporting page on your discovery navigation.
Step 2: Click on Reviews in the secondary navigation on the left-hand side.
Step 3: Click on View results on the desired review cycle.

Step 4: Click on the employee you would like to view. From here, you will be able to view this employee's unshared review.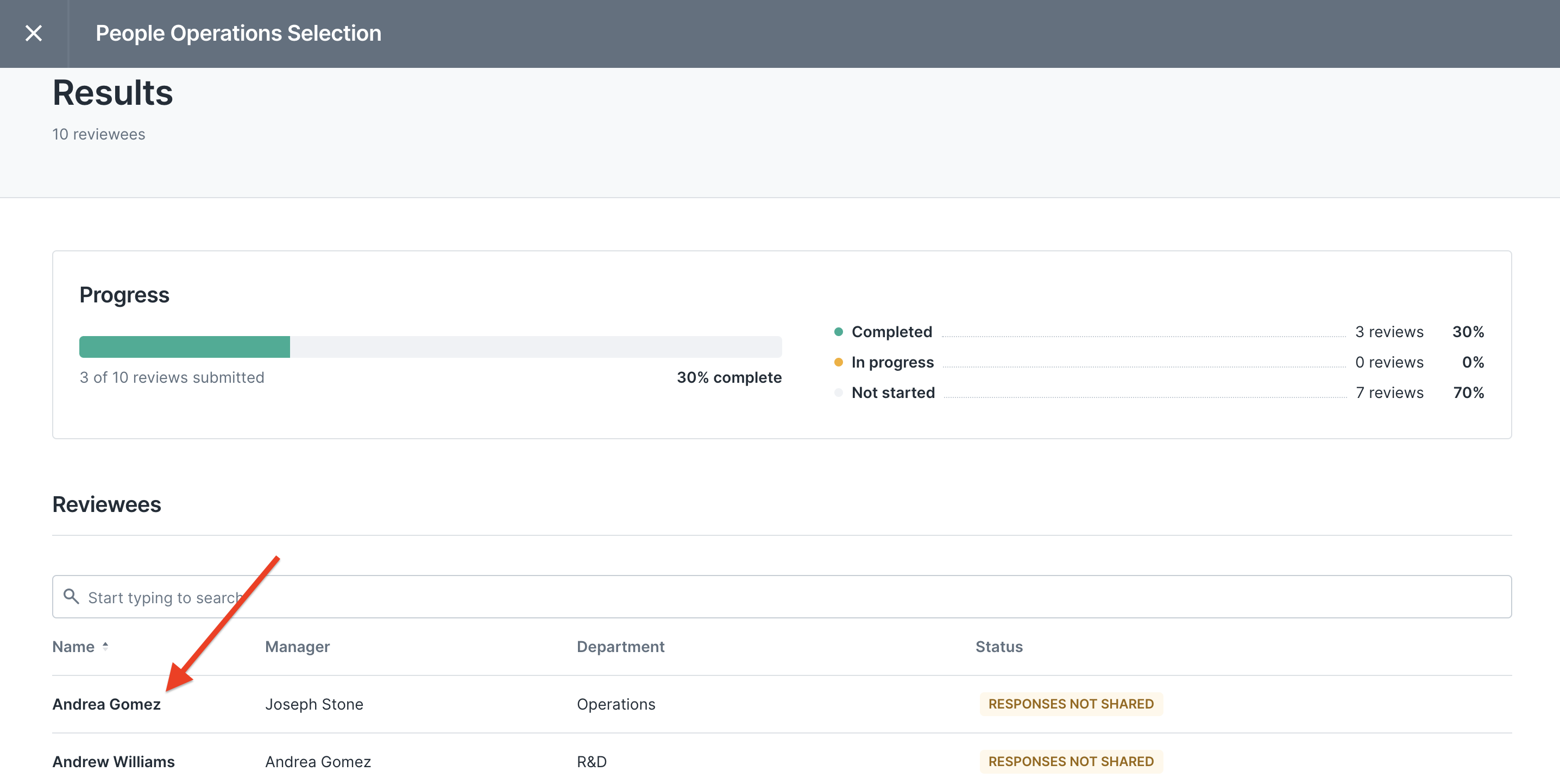 If you scroll down to the bottom of their review packet, you will see that you can group the reviews by question or reviewer.