How to select your own peer reviewers
If your admin launches your review with a notification, you'll receive an email that it's time for you to select your peers! Please note: This email is editable by your admin; therefore, it may look different.
After logging into your Lattice account, you'll find Select your peer reviewers as a task:
Step 1: Click on the task Select peer reviewers.

This will bring you to the Nominate peers page where you will begin the nomination process: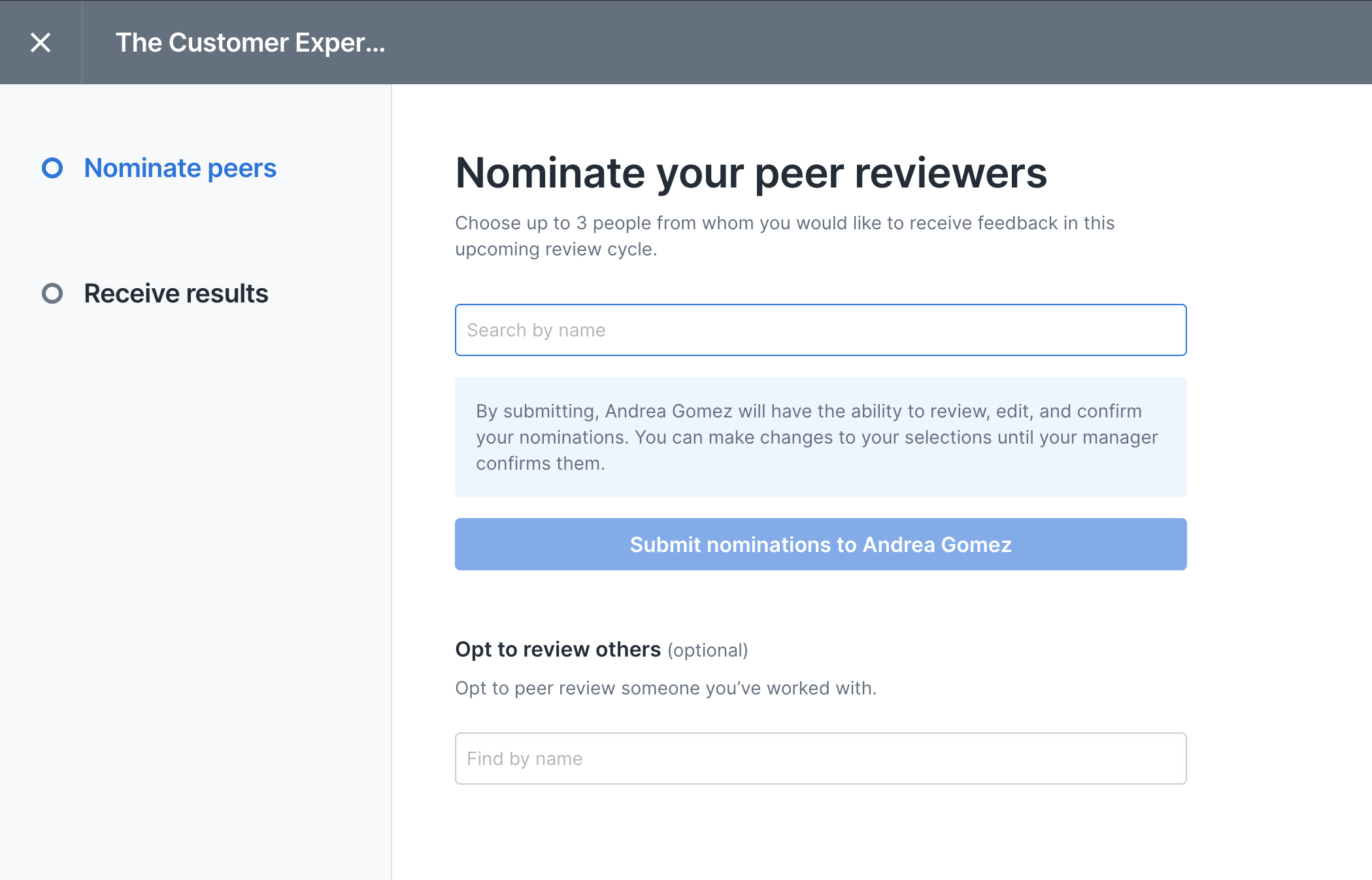 Depending on your admin's settings, you may have a limited number of peer nominees you can select). Think of individuals that you've worked with closely. These selections should be colleagues that would be valuable to receive feedback from.
Step 3: After you've selected your peers, make sure you save your nominations by clicking Submit nominations to [peer approver].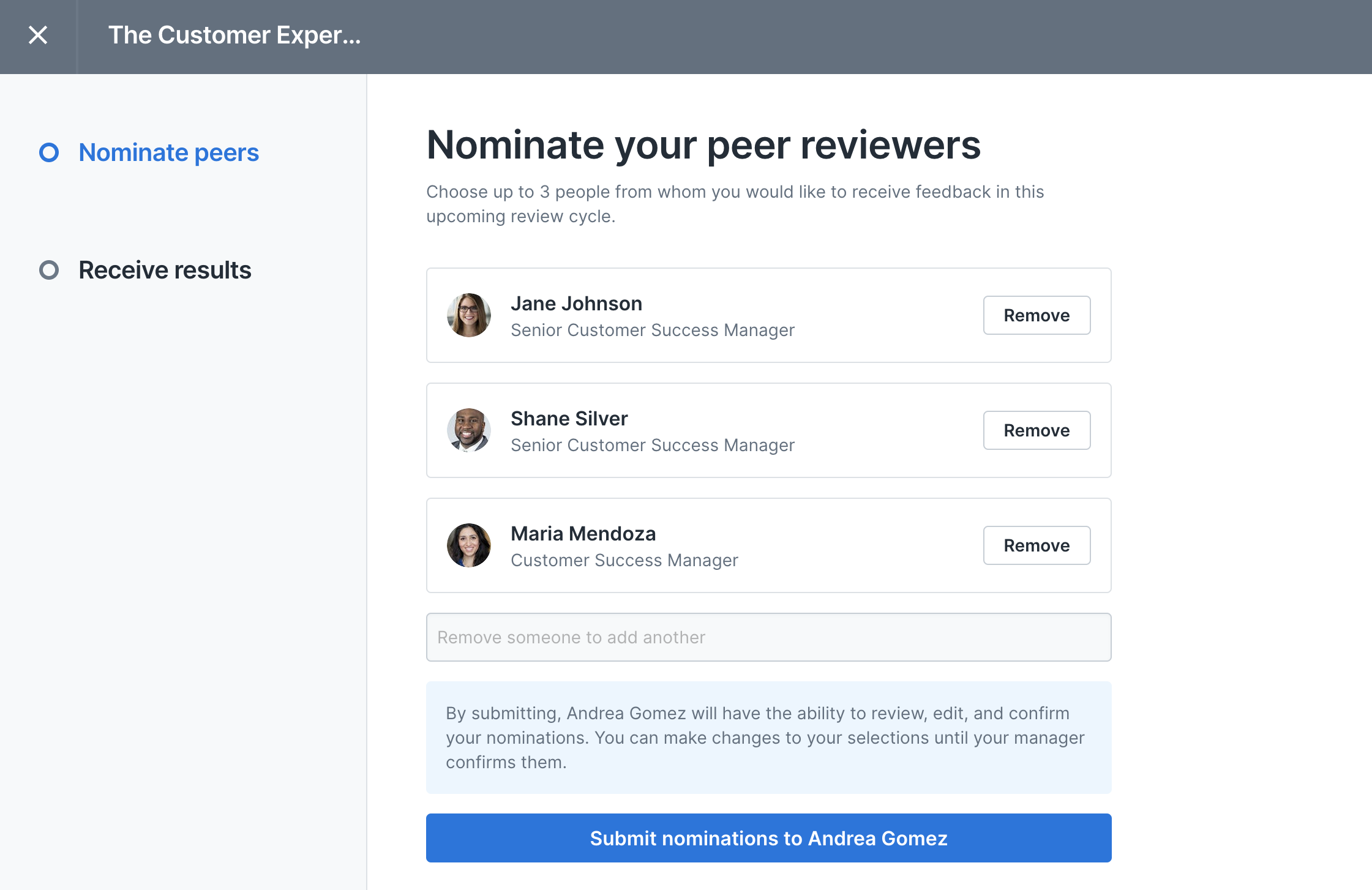 At this point, your manager will be sent an email notification. Your manager will be able to approve, add, or remove peers to your review cycle.
Please note: Once the manager confirms nominations, you will no longer be able to make any edits to your nominations.