How to approve your direct report's peer selection during the peer nomination process.
Approve peers for your direct reports
Step 1: Navigate to your Home page.
Step 2: Select on the Approve peer nominations task.

Step 3: Select Manage next to each direct report.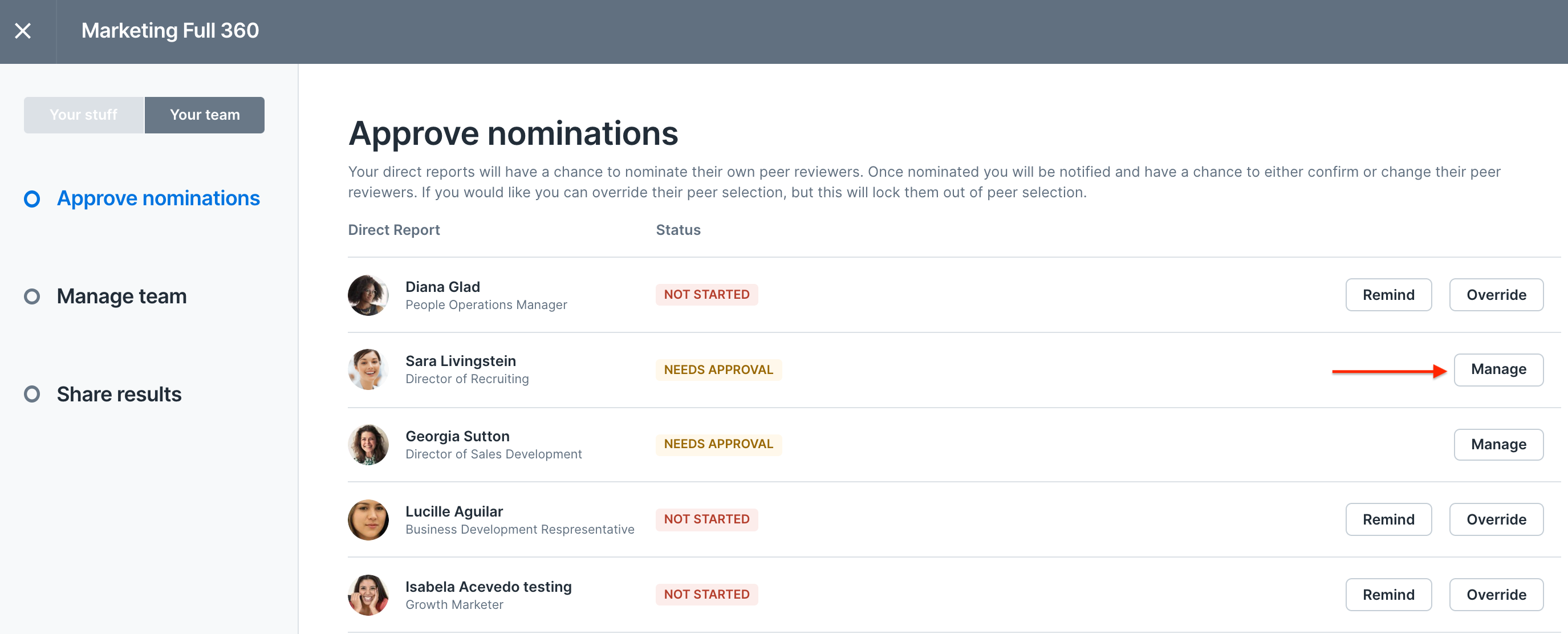 Step 4: Select either Approve or Override nominations.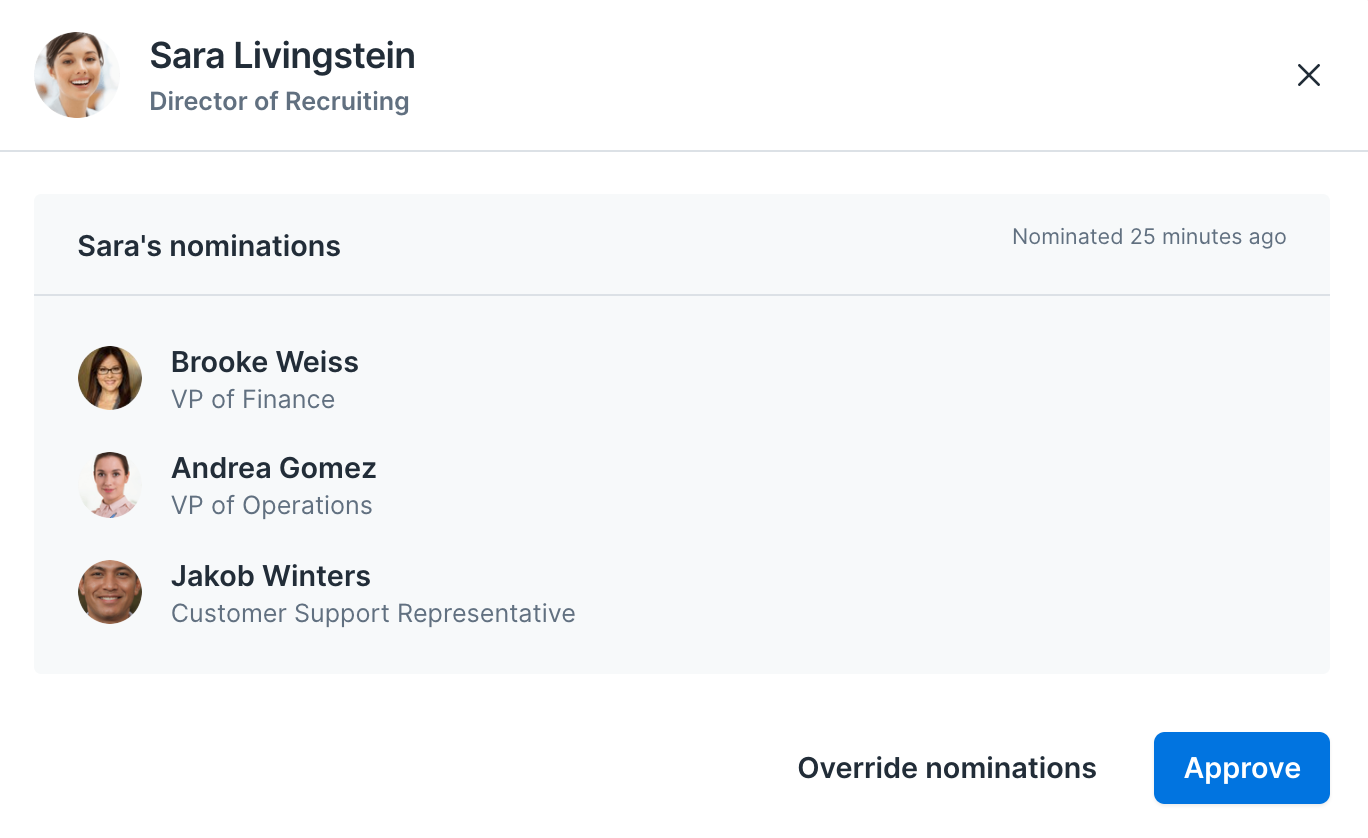 If you select to override nominations, you can remove or add any peers for your direct reports.
Please note: You can override nominations as many times as you'd like during peer selection.