How to use the context panel when completing a review in a review cycle
By utilizing the Reviews context panel when completing a review, reviewers can provide context and concrete examples of a reviewee's performance, helping to remove any recency bias.
Please note: Some information within the context panel will only be visible to reviewers who have been assigned visibility to the tool via a role or relationship. Please reach out to your Lattice Admin if you have questions about your set permissions.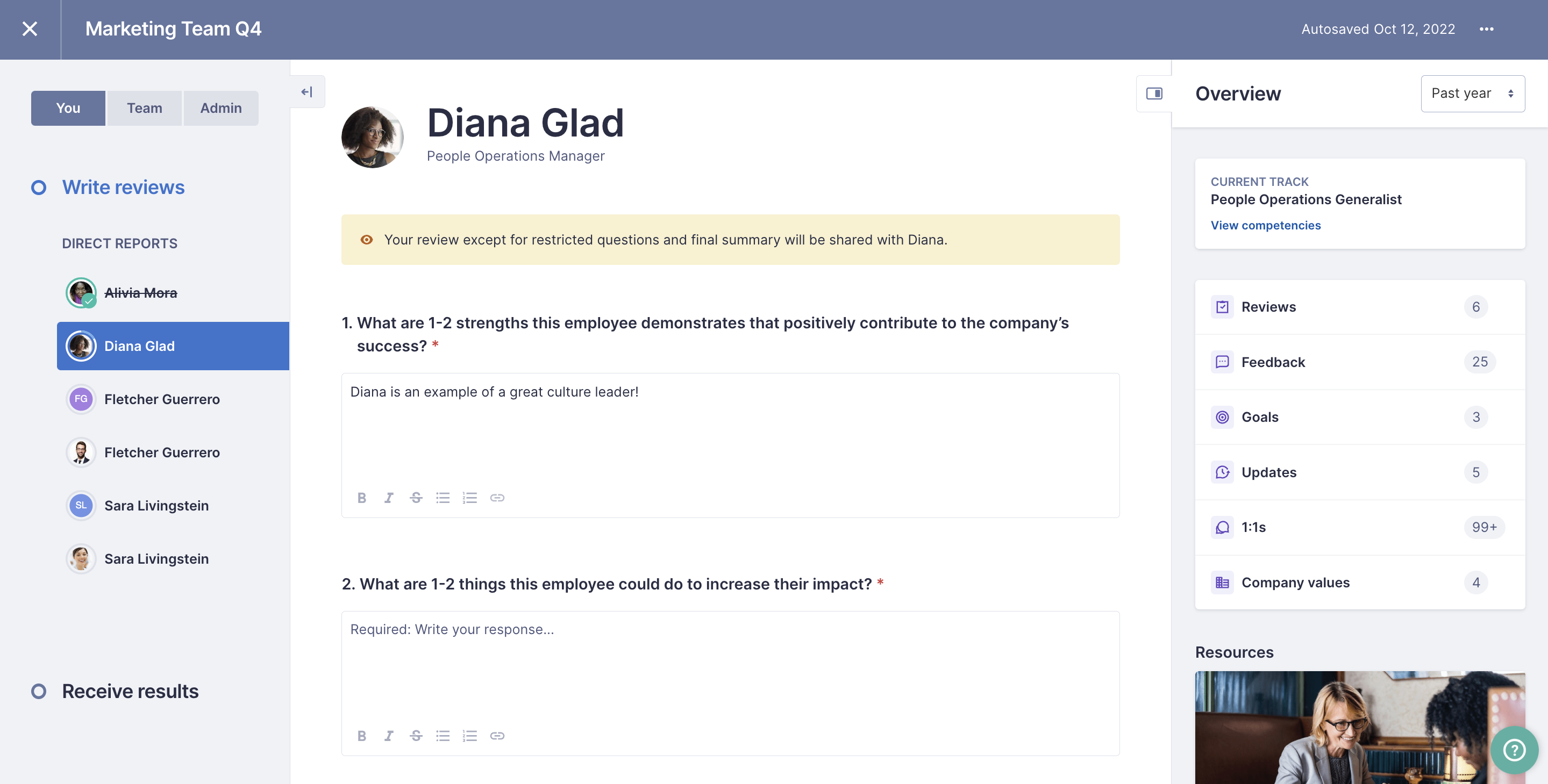 To utilize the context panel, click into the dropdown menu within the panel and navigate between each tool and gain more information about your reviewee.
Tools available in the context panel