How to use automated rules to create recurring review cycles
This article covers the following topics:
Before you start
To create a repeating review cycle, you will need to enable this feature by following the Enabling Automated Reviews. Lattice will automatically use the employee's start date to generate review cycles at recurring intervals.
Calibration and weighted scores are not included in an automated review cycle.
Create a recurring rule
Step 1: Navigate to Admin > Reviews > Auditing.
Step 2: Select Create automated rule.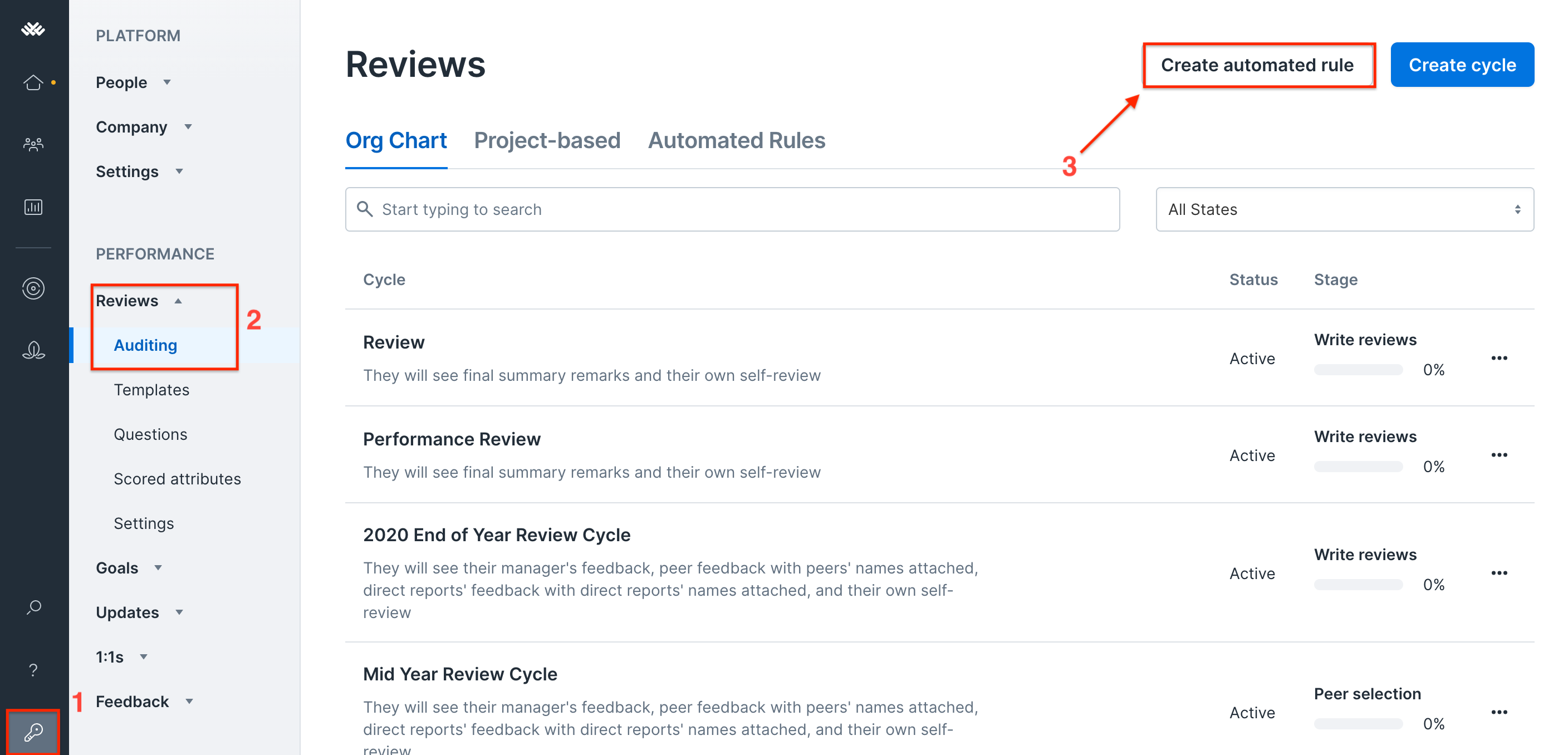 Step 3: Select Repeating.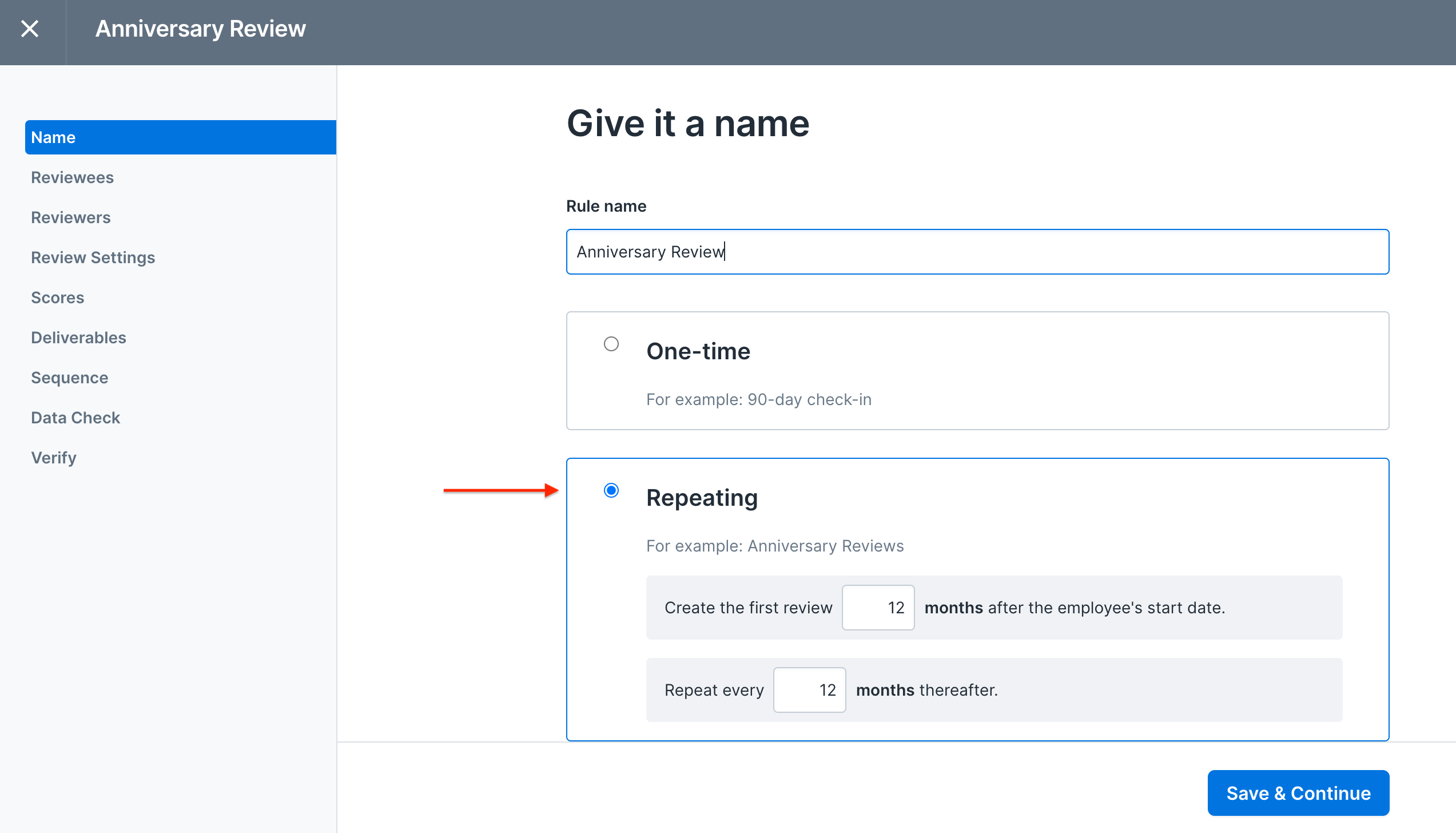 You will select when the first review cycle will be generated and how often you want the rule to be triggered. If the automated rule is annual, you will want to create the first review 12 months after the employee's start date and repeat the review cycle every 12 months afterward.
Select reviewees (participants)
Step 1: Select either All employees or Specific employees.
If you only want to include a subset of reviewees, the participant selector allows you to filter and select employees based on manager, department, or custom attribute. Learn how to create custom attributes in Managing Custom User Attributes.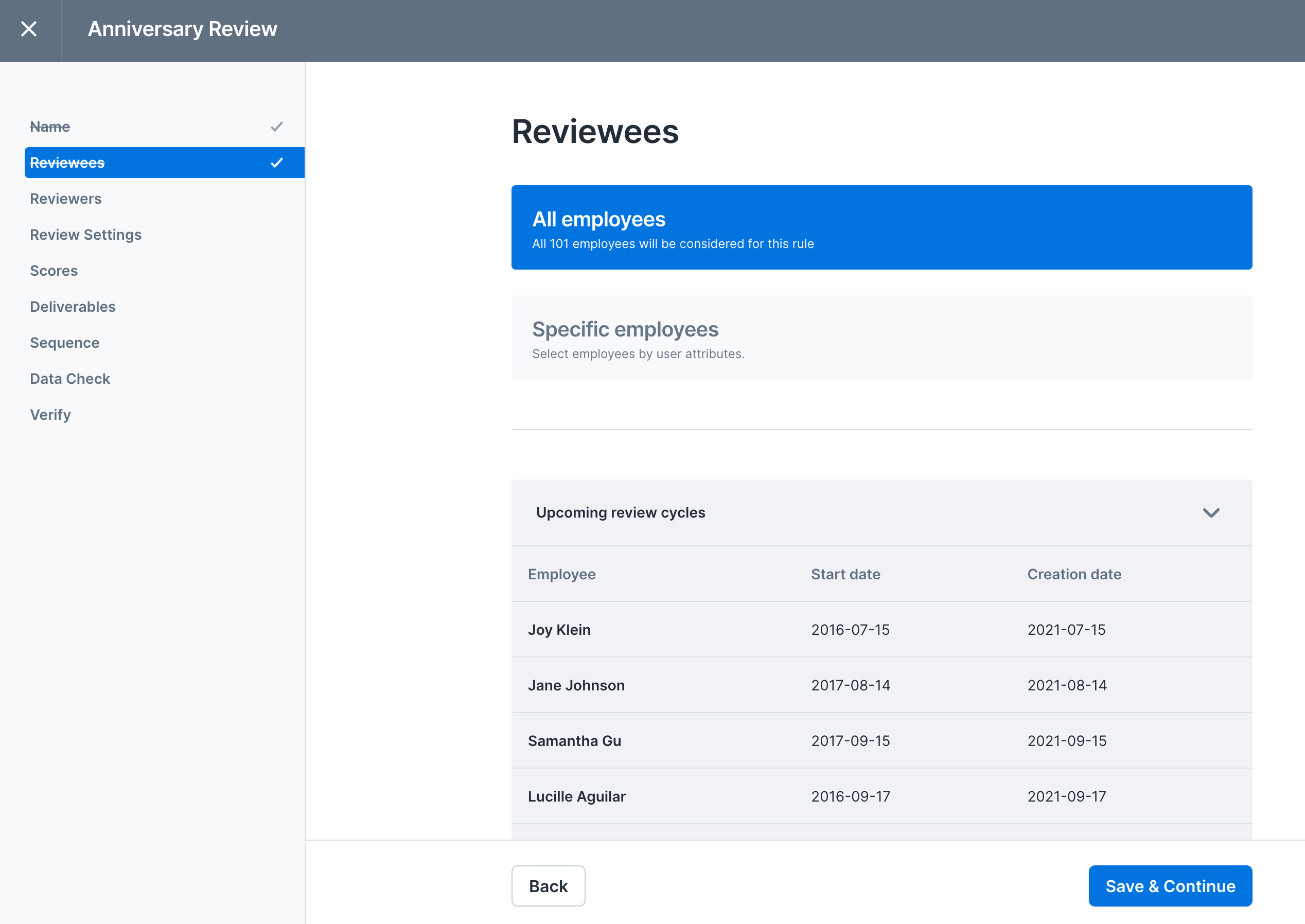 When selecting reviewees, you will be presented with a preview of the upcoming 10 employees for which the rule will be triggered. Please note this will only pull in invited and active employees.
*The difference with scores in automated reviews is that there can be no calibration and no weighted scores included in an automated review cycle*
Note: When setting an automatic sequence, you will set the number of business days each phase will stay open for. Each preceding phase will end at the same time the next phase begins.