To upload individual historical goals, upload them through a CSV in Lattice. This will upload goals with the associated employee using that employee's unique email address as an identifier.
Please note: If anything in the CSV does not match or if there is any error, none of these historical goals will be uploaded into the system. You will have to double-check the CSV and re-upload accordingly.
Step 1: Under Goal "Settings" in the Admin page of the discovery navigation, click "Upload Goals" in the historical goal section.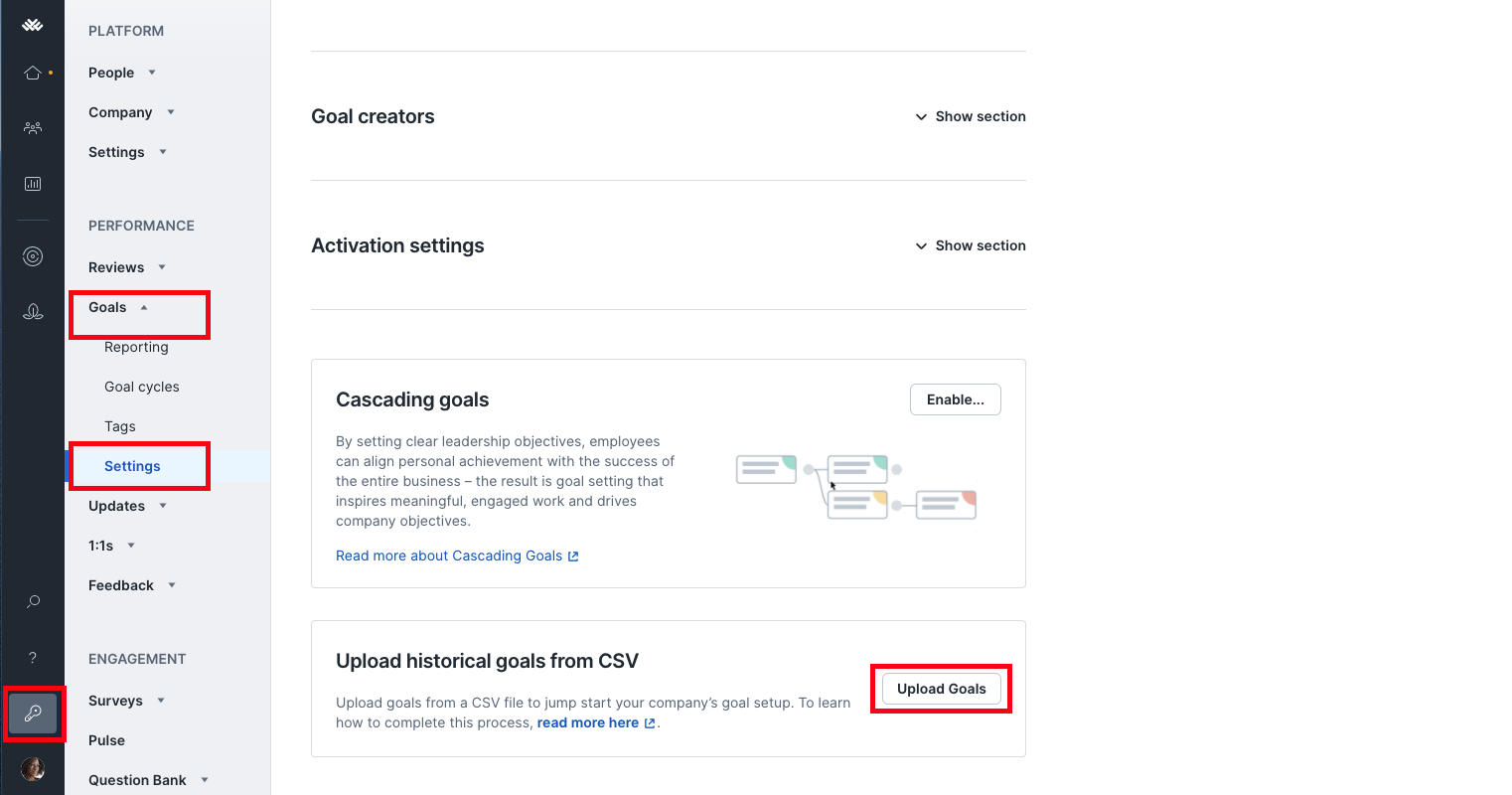 Step 2: Download the template.
This template will help you format your Goals correctly and upload these historical Goals into Lattice. The template you re-upload into Lattice must meet the following requirements:
The email address for the goal owner must match the current email address for the user within Lattice
The "state" of the goal must be "incomplete" or "complete"
The "type" of Goal must be "binary", "digit", "dollar", or "percent"
If "digit", "dollar", or "percent", the goal must have starting amount, progress amount and goal amount
Private must be either "true" or "false". Private Goals are visible only to the owner and their manager. Public Goals are visible company-wide
Dates must be in ISO 8601 formatting (YYYY-MM-DD)
Key results will need to be included as separate goals
Step 3: Re-upload your formatted CSV.
Editing Historical Goals
Once a historical goal is uploaded, reactivate the goal from the Goal profile or directly in Explore to edit.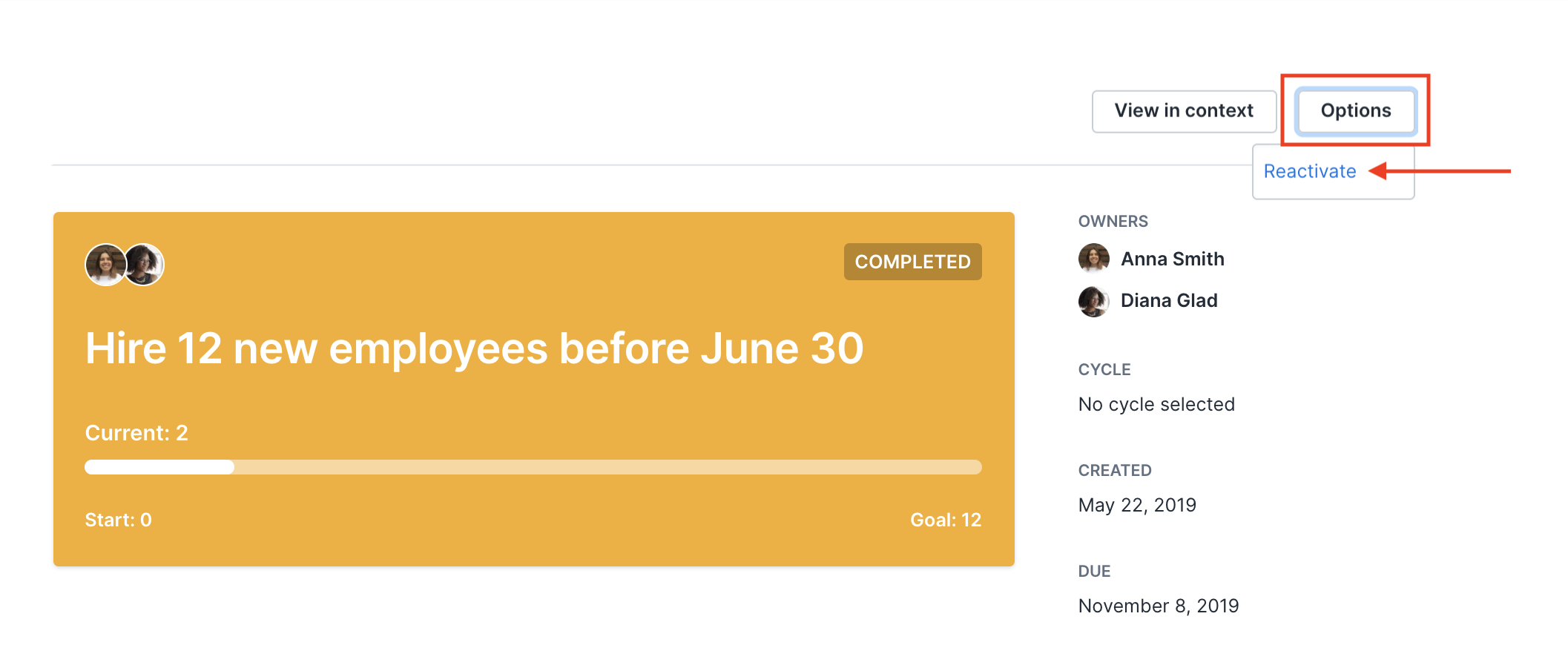 ––