What is the Question Bank?
The question bank is a way to access various review cycle questions within one space. It is an efficient way to find and reuse review questions.
Before you start
Questions that have been used in a review will be labeled as in use, and any editing will only update future uses of the question.
How to Edit Question Bank Questions
Step 1: Navigate to the Admin page from the discovery navigation.
Step 2: Click on Reviews in the menu on the left-hand secondary navigation, and enter the Questions page from the dropdown menu.
Step 3:
Click on the
ellipsis (...)
next to the question you would like to edit and select
Edit.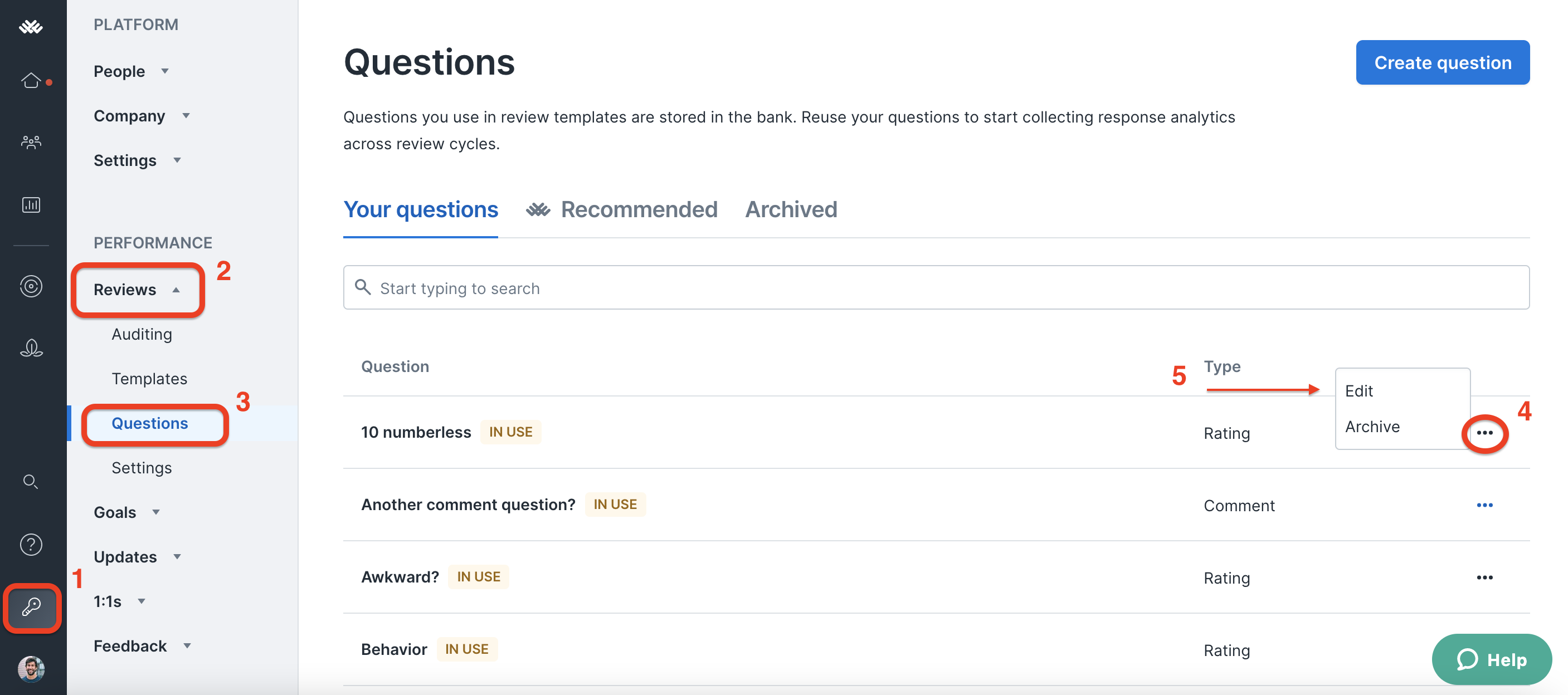 From here, you will be able to go in and edit your review cycle question.
In-Use questions
All components will be editable as long as the question has not been used in a review cycle.
If this question is already in use in a review cycle, only the title, description, and visibility will be editable. Any edits will not be reflected in the current review cycle and will only update for future uses of the question.
Learn more about editing in use questions in How to Edit a Question in an In Use Template.