When creating a review cycle, templates can be assigned by review group (self, manager, etc.) and user attributes, such as location, department, or role.
Before you start
Make sure that your user attribute has been created and assigned to your employees. Follow the step-by-step instructions showing you how to set up user attributes by checking out Managing Custom User Attributes.
Assign templates by user attribute
Step 1: Navigate to Admin > Reviews > Auditing > Create cycle.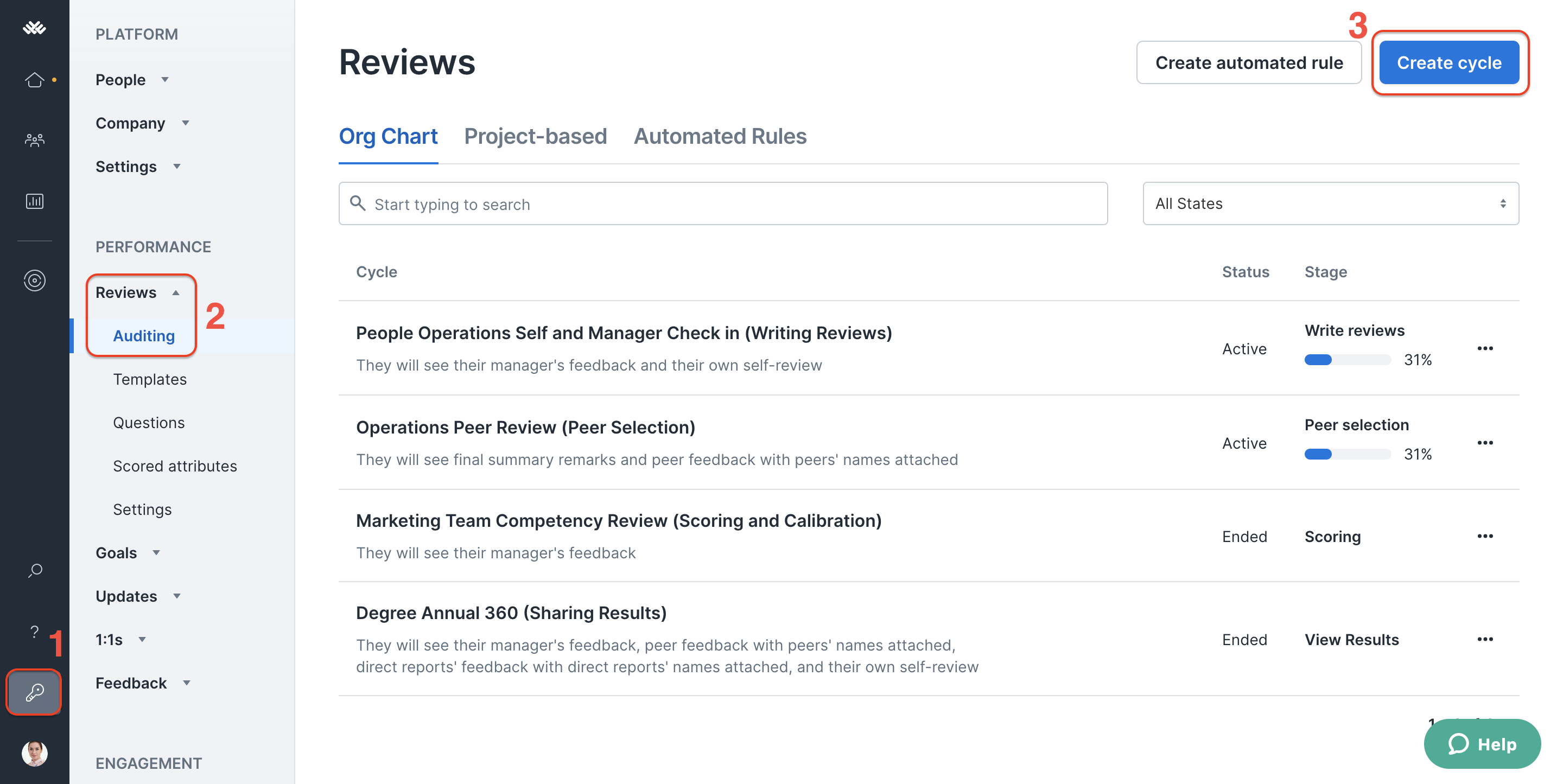 Step 2: Within the Reviewers page, select your default templates for each review group. If a reviewee is not assigned the selected user attribute, the reviewer will fill out the default template.
Step 3: Scroll down and select Enable to select templates for each review group based on user attributes.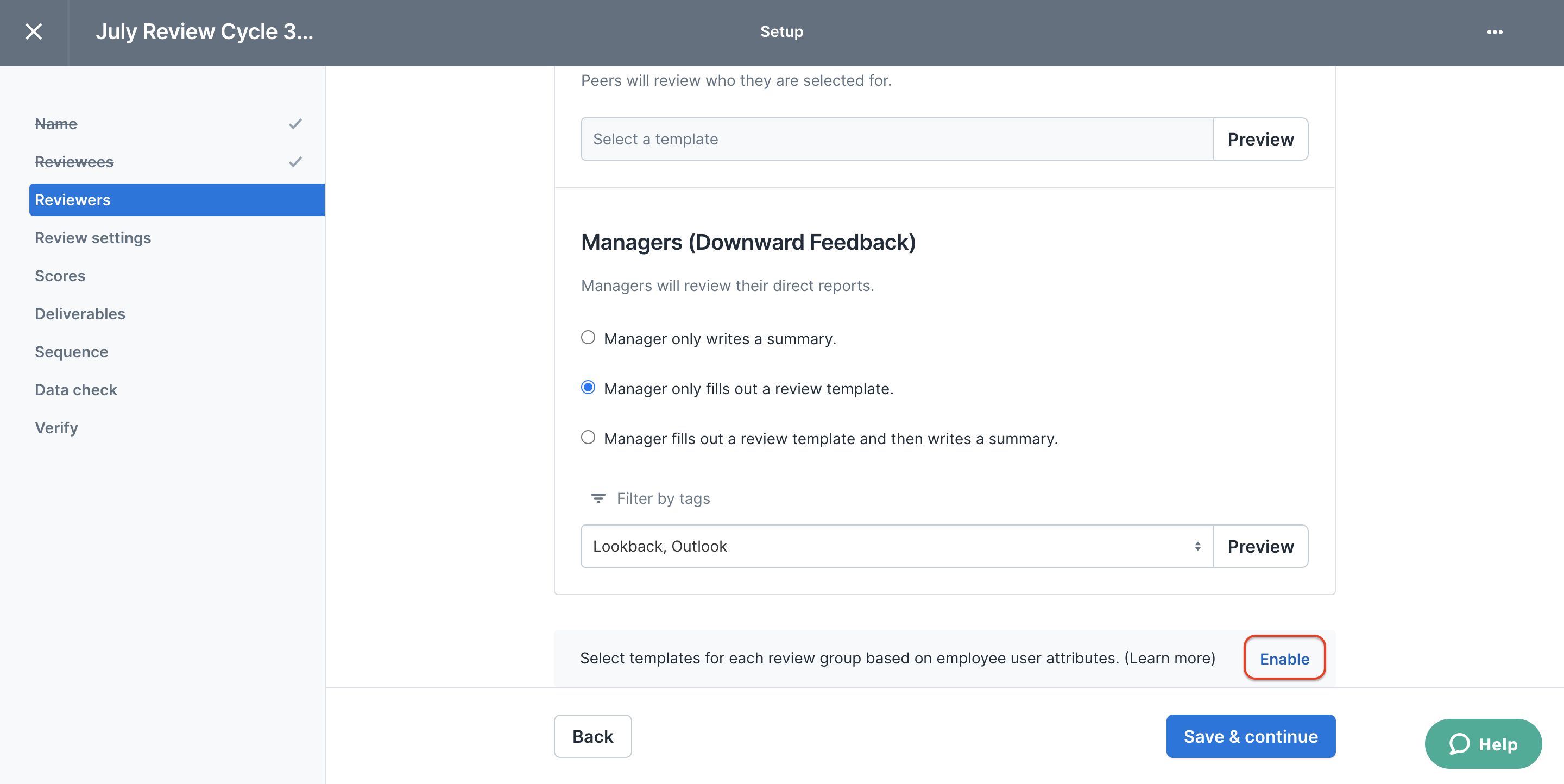 Step 6: Use the drop-down menu to select the user attribute you would like to assign a custom template to. A banner will appear and show the number of employees who do not have this user attribute and will be assigned the default template.
Step 7: Expand the desired attribute and select your templates.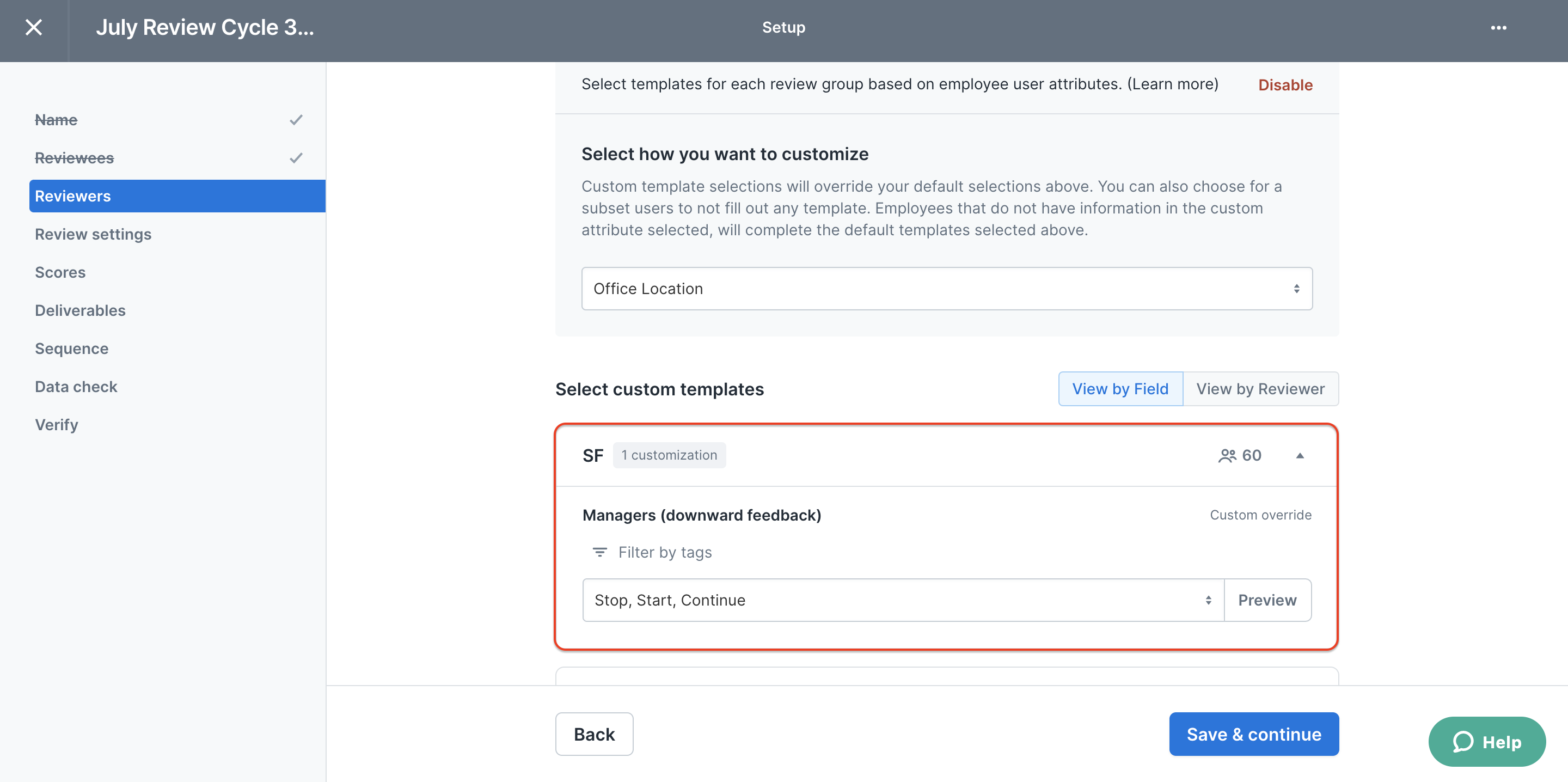 Step 8: Save and continue the review process as normal.