Step 1: Click the Admin icon at the bottom of the discovery navigation.
Step 3: Turn on the toggle next to "Display Name" at the top of the page.
Step 4: Type in the singular version of your new goal name.
Step 5: Click "Save" at the top of the screen.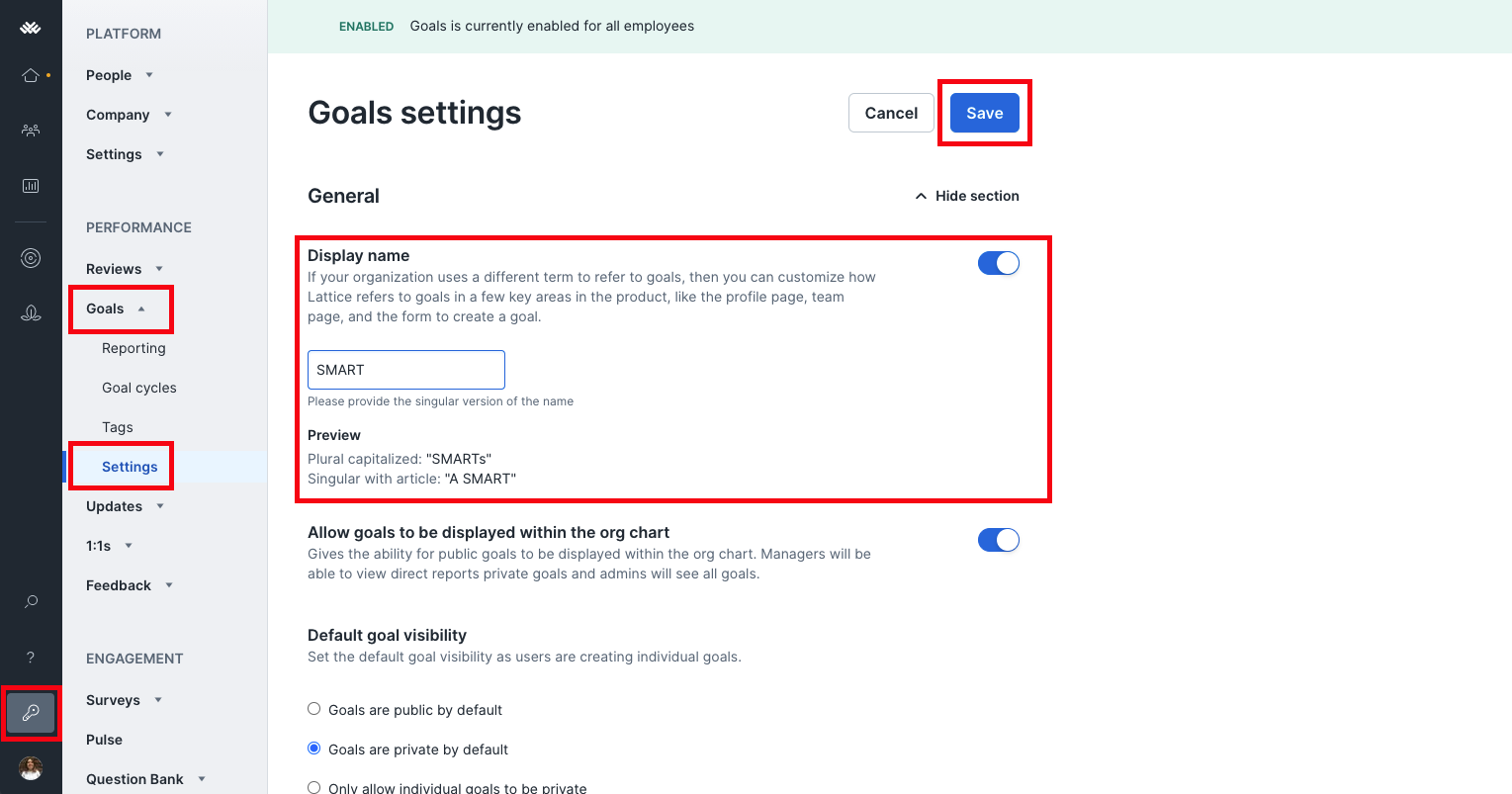 The display name of your goals will be changed everywhere Goals was shown previously. For example, on your profile page and the discovery navigation.