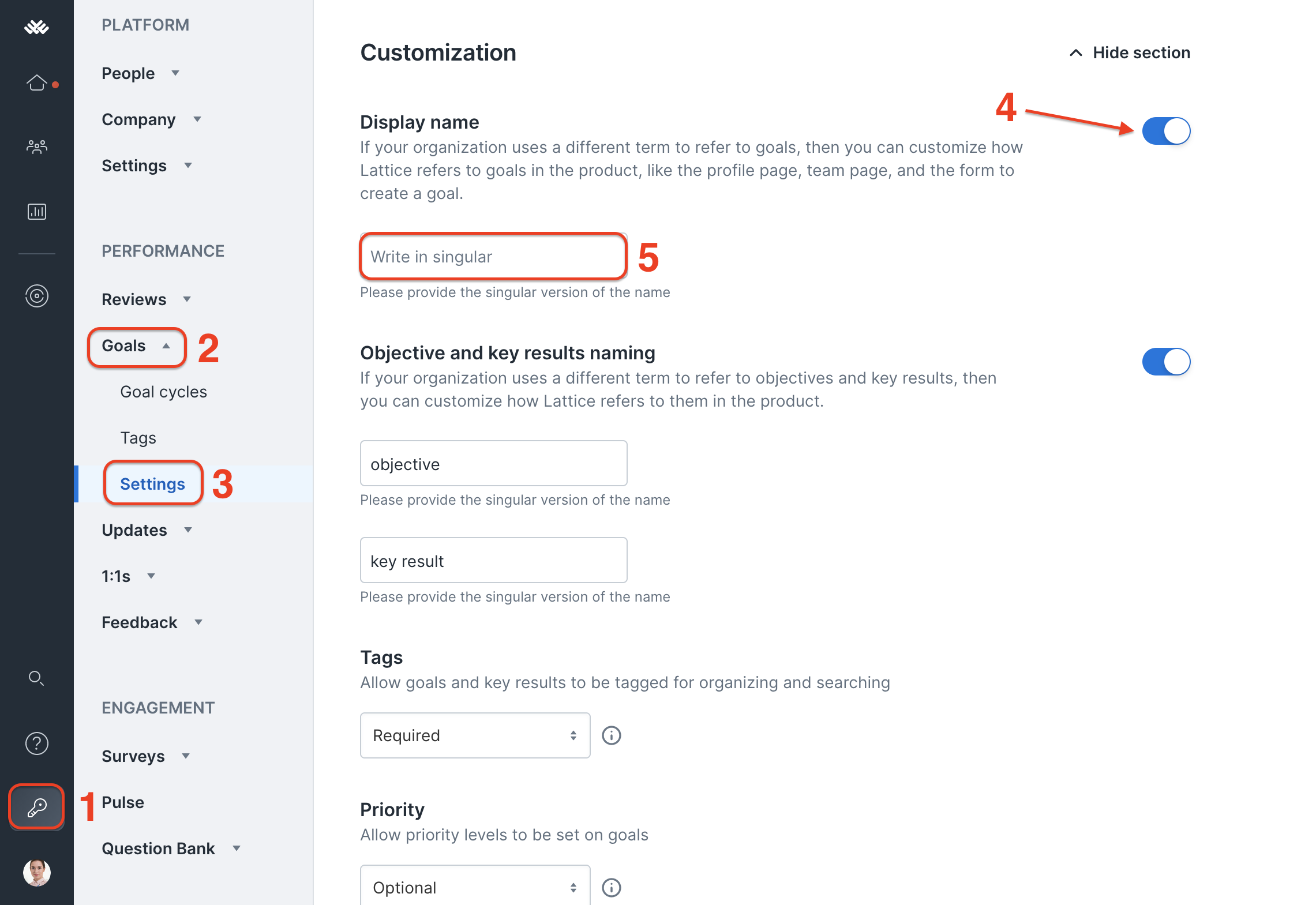 Display name views
The display name of your goals will be changed everywhere Goals was shown previously.
1. Profile page

2. Home page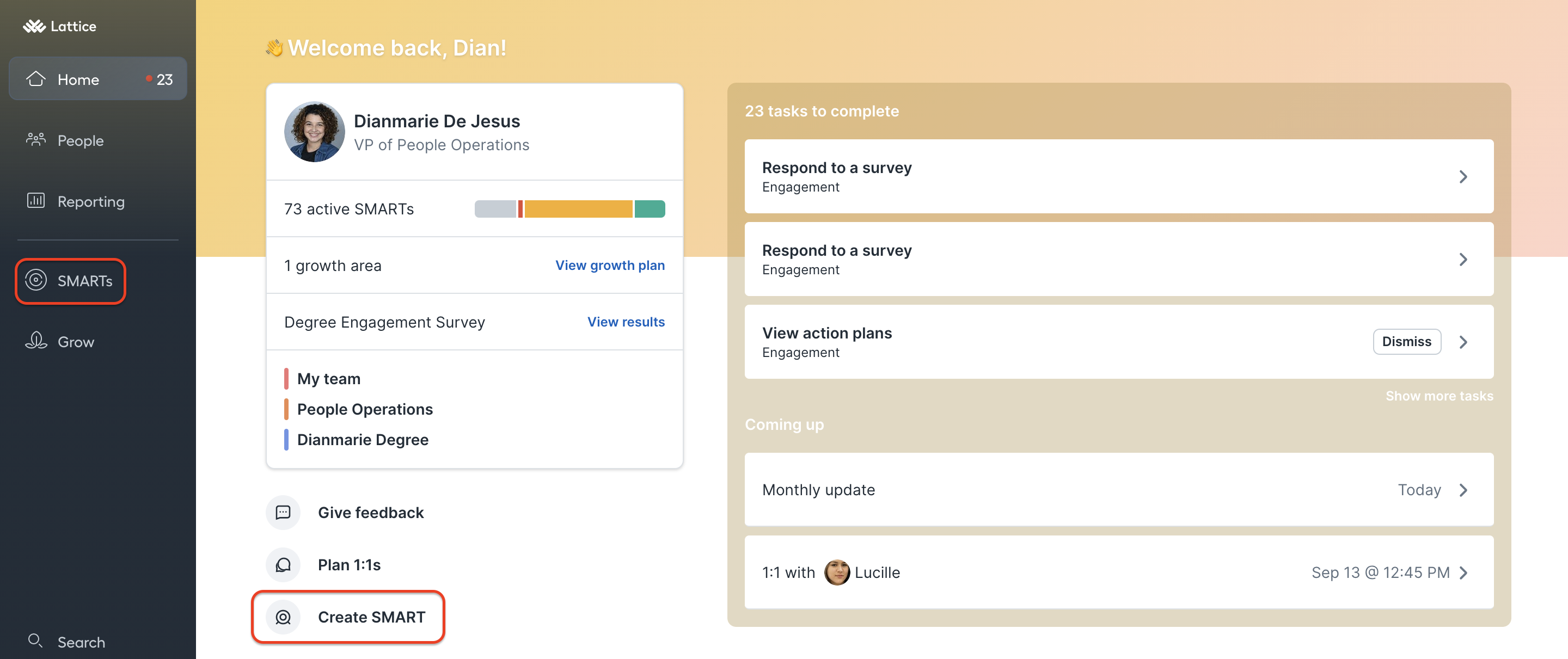 Renaming objective and key results
Lattice defaults the naming for goals to be based on objectives and key results. However, if your organization uses a different term to refer to these, you have the option to customize them using the steps below:
Step 1: Navigate to Admin > Goals > Settings.
Step 2: Under Customization, toggle on Objective and key results naming.
Step 3: Type in the singular version of your new objective and key result name.
Objectives: goals that are qualitative that can have parent or child goals (either other Objectives or Key Results)
Key Results: goals that are quantitative (#, $, %, and binary) that can have parent or child goals (either other Key Results or Objectives)
Step 4: Click Save at the top of the screen.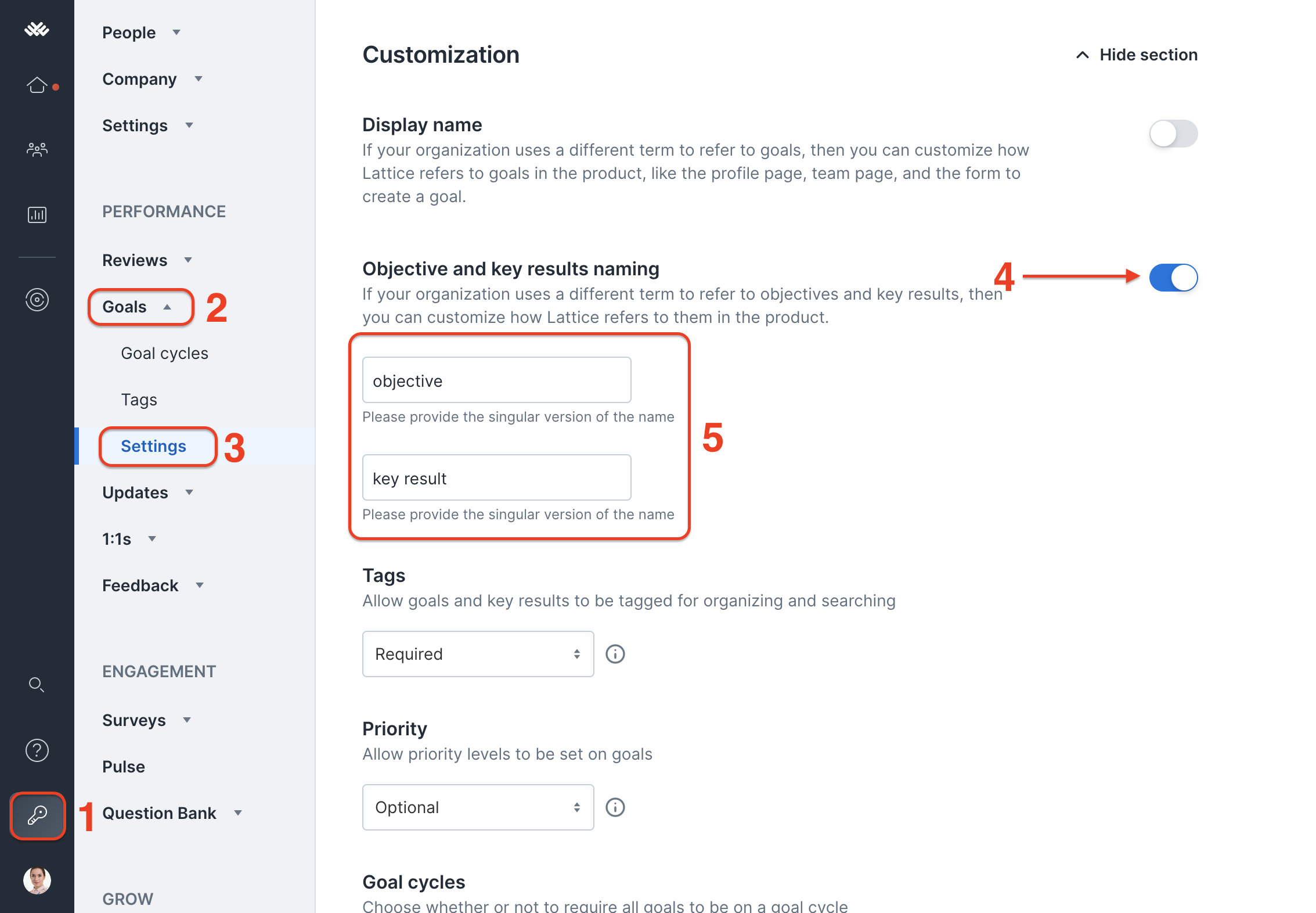 Objective and key result naming views
The name objective and key result naming will be changed everywhere they were shown previously.
1. Goal creation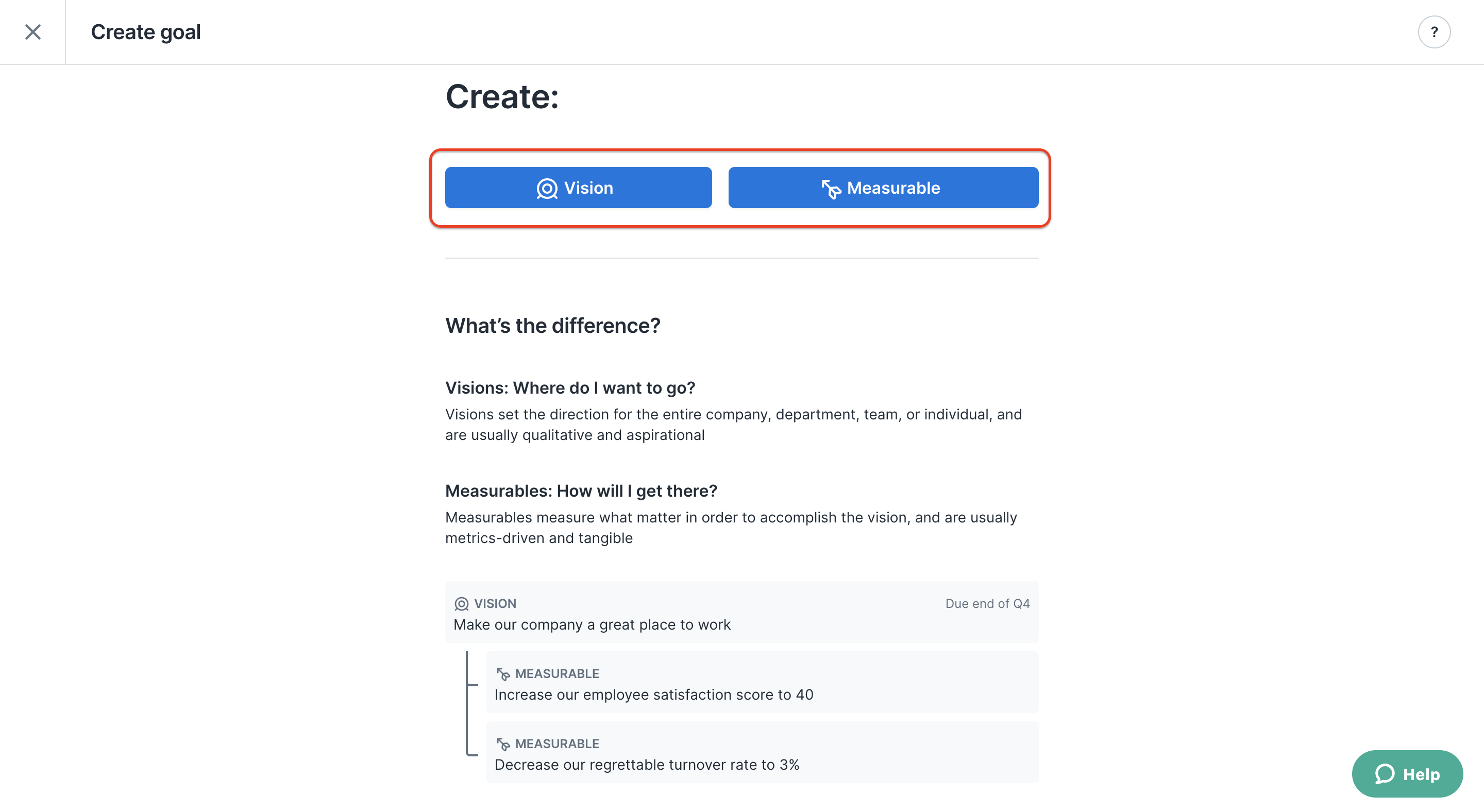 2. Goal explorer