How to quickly navigate between different 1:1 agendas
As a Lattice user, you may have 1:1s with multiple people. To quickly navigate between 1:1s, open your Profile page and select 1:1s from the Performance toolkit.
In this view, you can easily navigate between 1:1s by clicking on the name of each 1:1 relationship.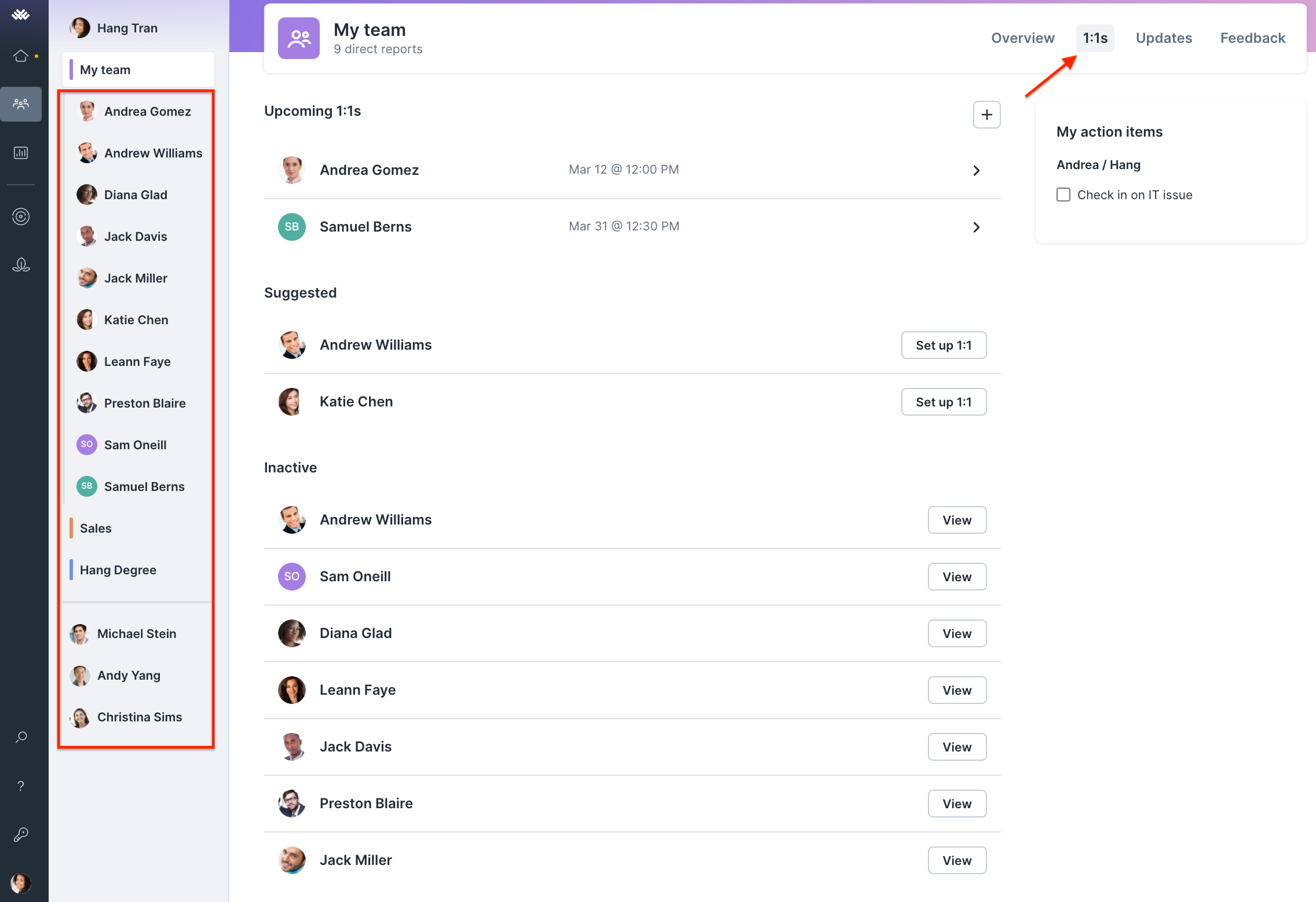 Navigating Historic 1:1s
You can have a 1:1 relationship with any other employee in your company's Lattice account. Inevitably, some people will cease to meet as work relationships change, someone leaves the company, or two people simply chose to stop meeting. However, you may want to reference talking points and notes that you have had from your prior 1:1s. The good news is you will still be able to!
Once you have disconnected a 1:1, it will still be present under the "Inactive" section on the Profile page.