How to add items from your previous 1:1 agenda to your next meeting.
If there are agenda items that you did not get to in your 1:1, you have the ability to roll them over to your next meeting.
When there are items that you don't discuss in your 1:1, just leave them unchecked when viewing your agenda: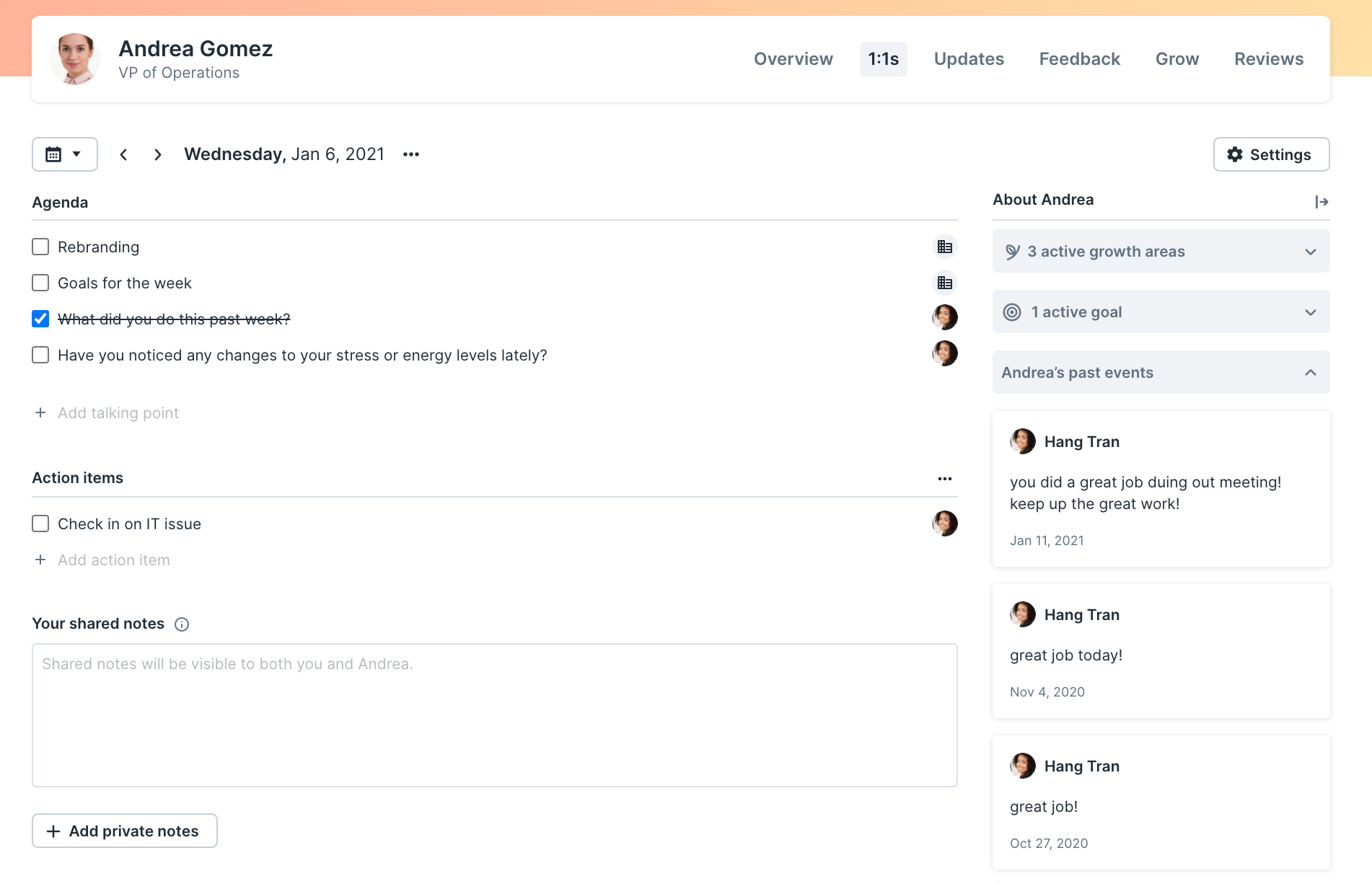 When you go into plan your next 1:1, you will see any items that were not crossed off will be surfaced and easily able to be added to the current agenda: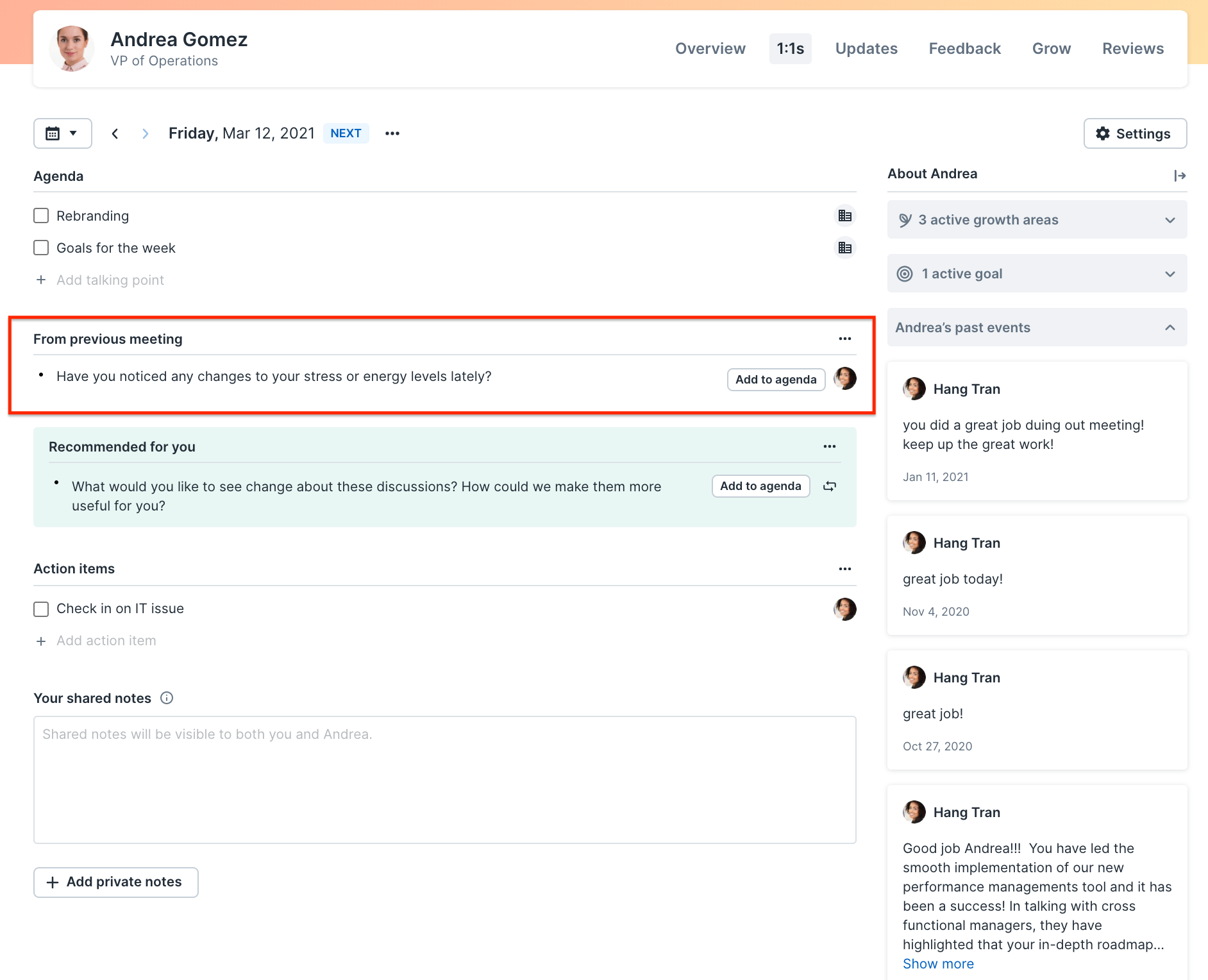 Click "Add to agenda," and they will move up to your current agenda.
Please note: you will only be able to add the previous agenda items prior to the upcoming 1:1. Once the timestamp has passed, you will not see the "Add to agenda" button.