Troubleshooting why a 1:1 meeting may be going out at the wrong time
In Lattice, admins will set the default company timezone; however, some employees may be in different timezones than others. Therefore, Lattice allows 1:1 participants to select a different timezone for each 1:1 meeting.
If you are receiving 1:1 reminders at the wrong time, the first step is to ensure the timezone is correct within:
Before you start
Timezone is applied to each 1:1. You will need to confirm that the timezone is correct for each 1:1.
Troubleshoot timezone from the 1:1 Settings page
Step 1: Navigate to People > My profile > 1:1s.
Step 2: Under Upcoming 1:1s, select the 1:1 you would like to troubleshoot.


Step 3: Select Settings.

Step 4: Under the Timezone dropdown, select the correct timezone for the 1:1.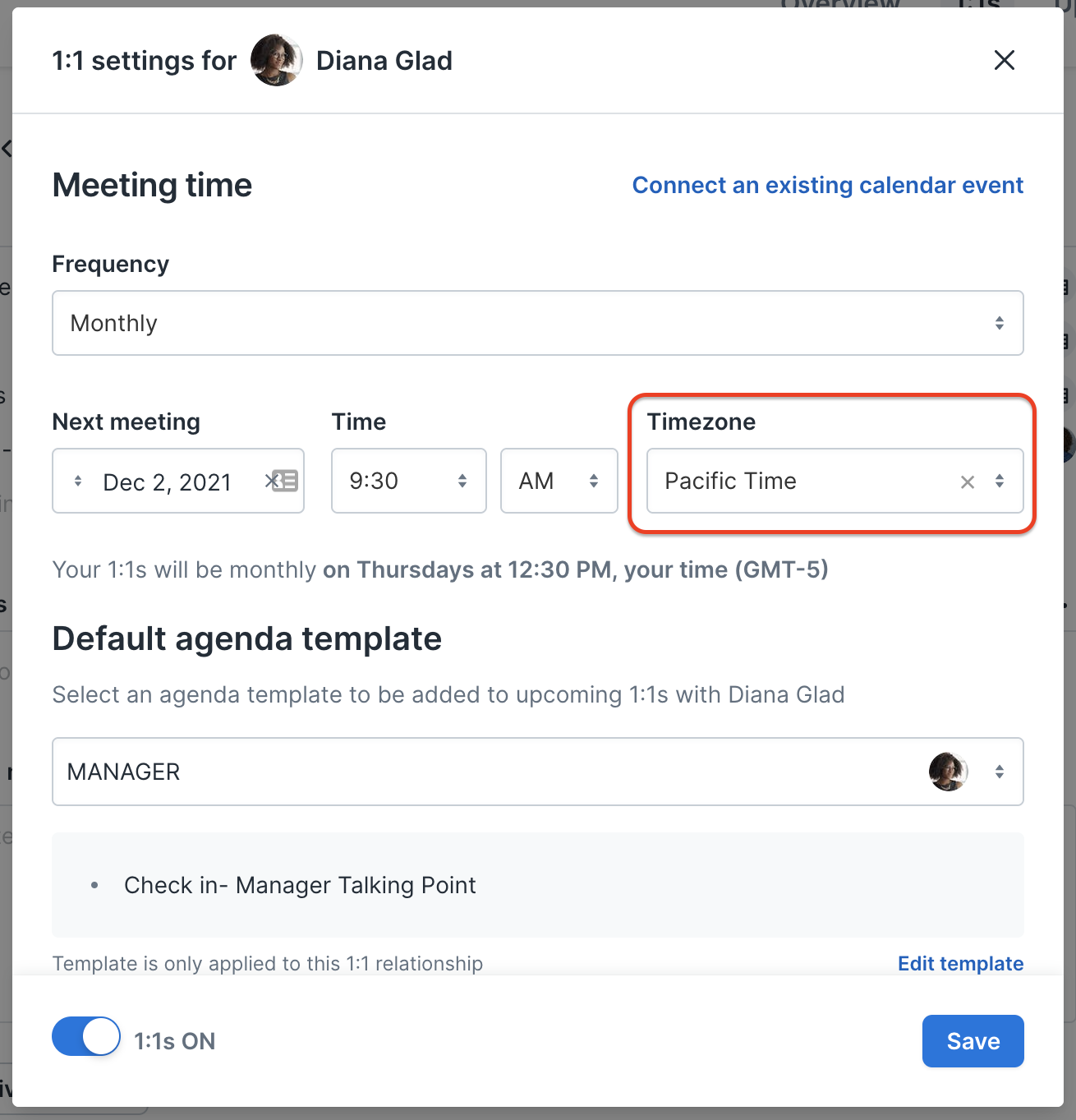 Troubleshoot timezone from your Profile Settings page
You will also want to ensure that you have selected a timezone on your profile page so that all notifications and reminders come through at the correct time.
Step 1: Navigate to Account > Manage settings.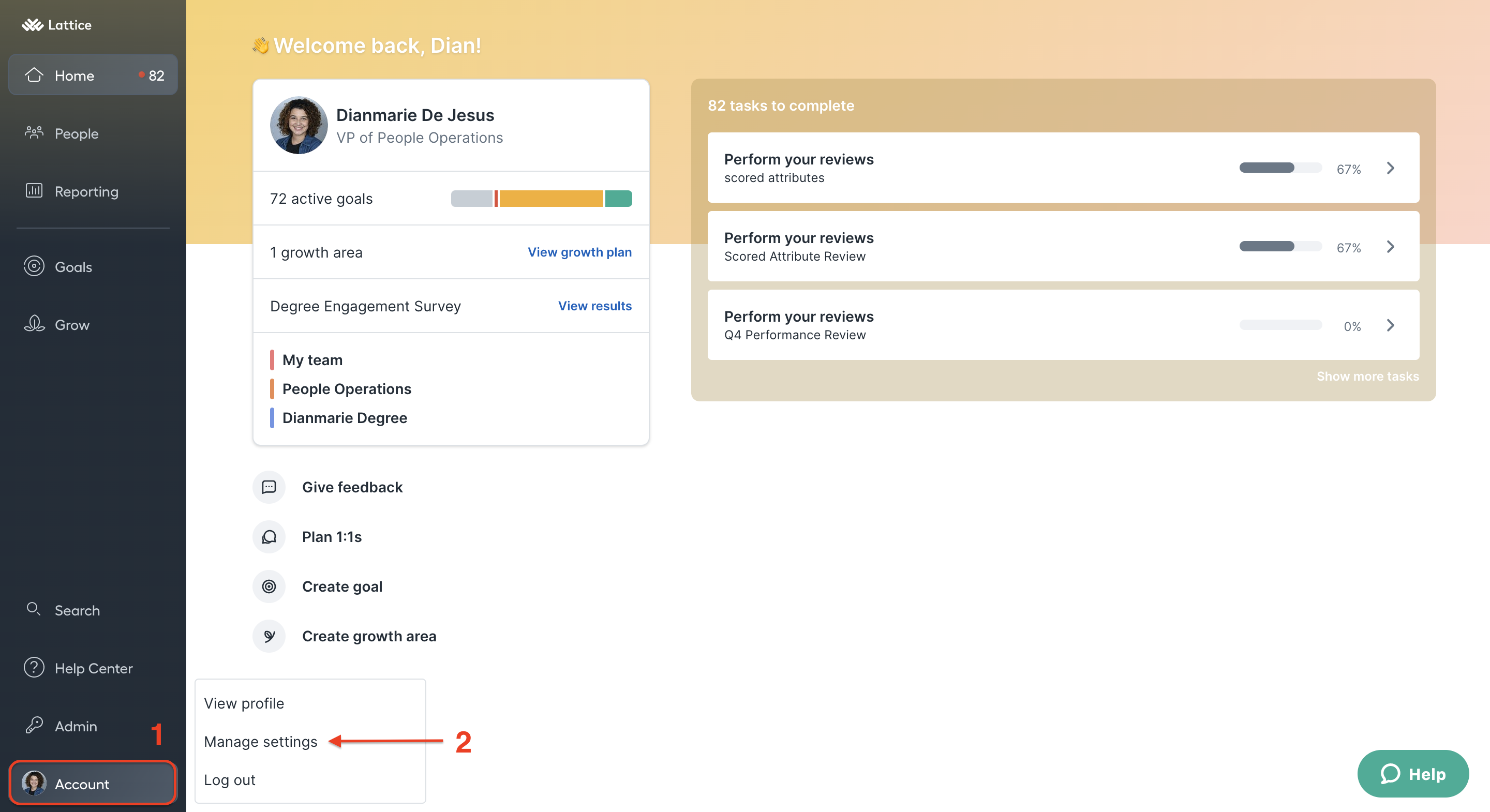 Step 3: Under Profile, navigate to the Time zone dropdown and select your correct timezone.

Troubleshoot timezone from your device
If you are still running into issues after checking the above, the timezone issues may result from your device's timezone settings. Please ensure that your device is set up with the correct timezone by looking at the relevant article below.