Troubleshooting why a 1:1 meeting may be going out at the wrong time and why it may be in the wrong Timezone.
In Lattice, admins will set the default company timezone. However, some managers/direct reports may be in different timezones than the rest of the company. Therefore, Lattice allows managers to set a different timezone for each direct reports' 1:1 meetings. Managers can check and make sure the timezone is set up correctly by following the below steps:
Step 1: Navigate to the People icon from the Discovery Navigation bar.
Step 2: Click on "1:1s" from the Performance toolkit at the top and find the direct report you'd like to change the timezone setting for.
Step 3: Click on "Settings"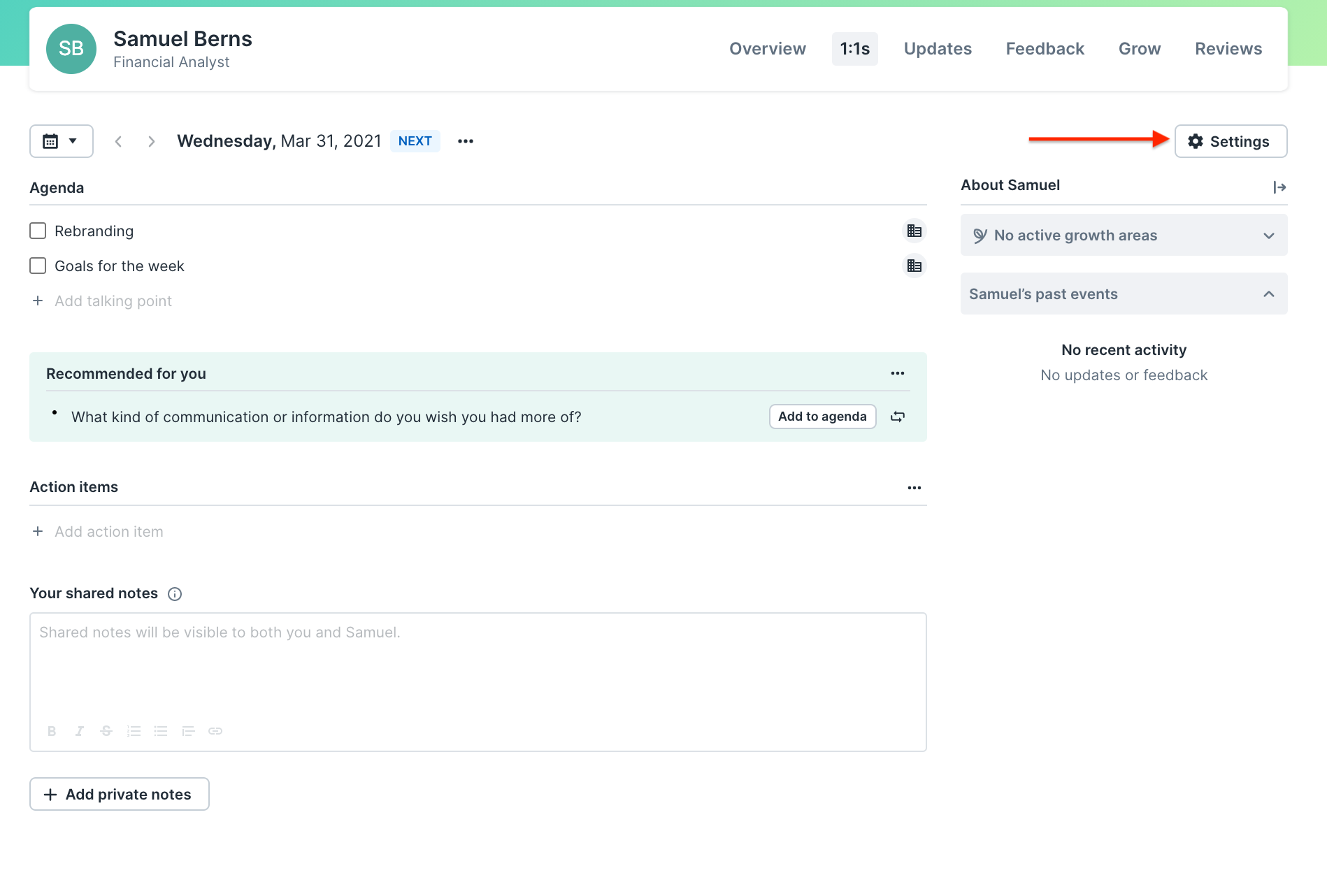 Step 4: Click on the "Timezone" to change then select "Save".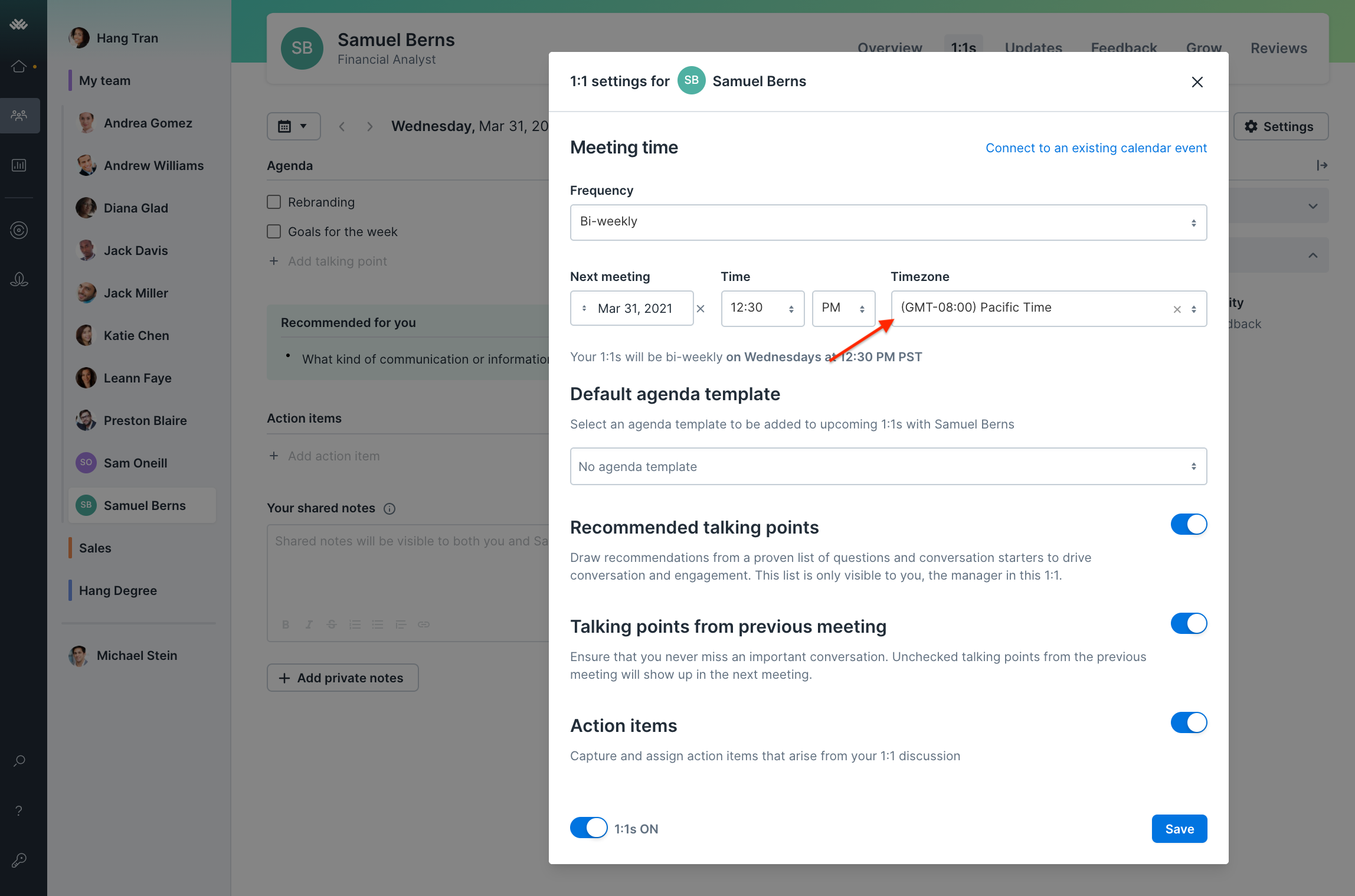 *This will need to be done for each of the managers' direct reports.
Further Troubleshooting
You will also want to make sure that you have selected a Timezone on your profile page. To do this, follow the steps below:
Step 1: Navigate to your profile icon in the bottom right hand side of your Lattice instance
Step 2: Click on Manage Settings
Step 3: On the Profile tab, scroll down to where it says "Timezone" and make sure that your correct timezone is inputted.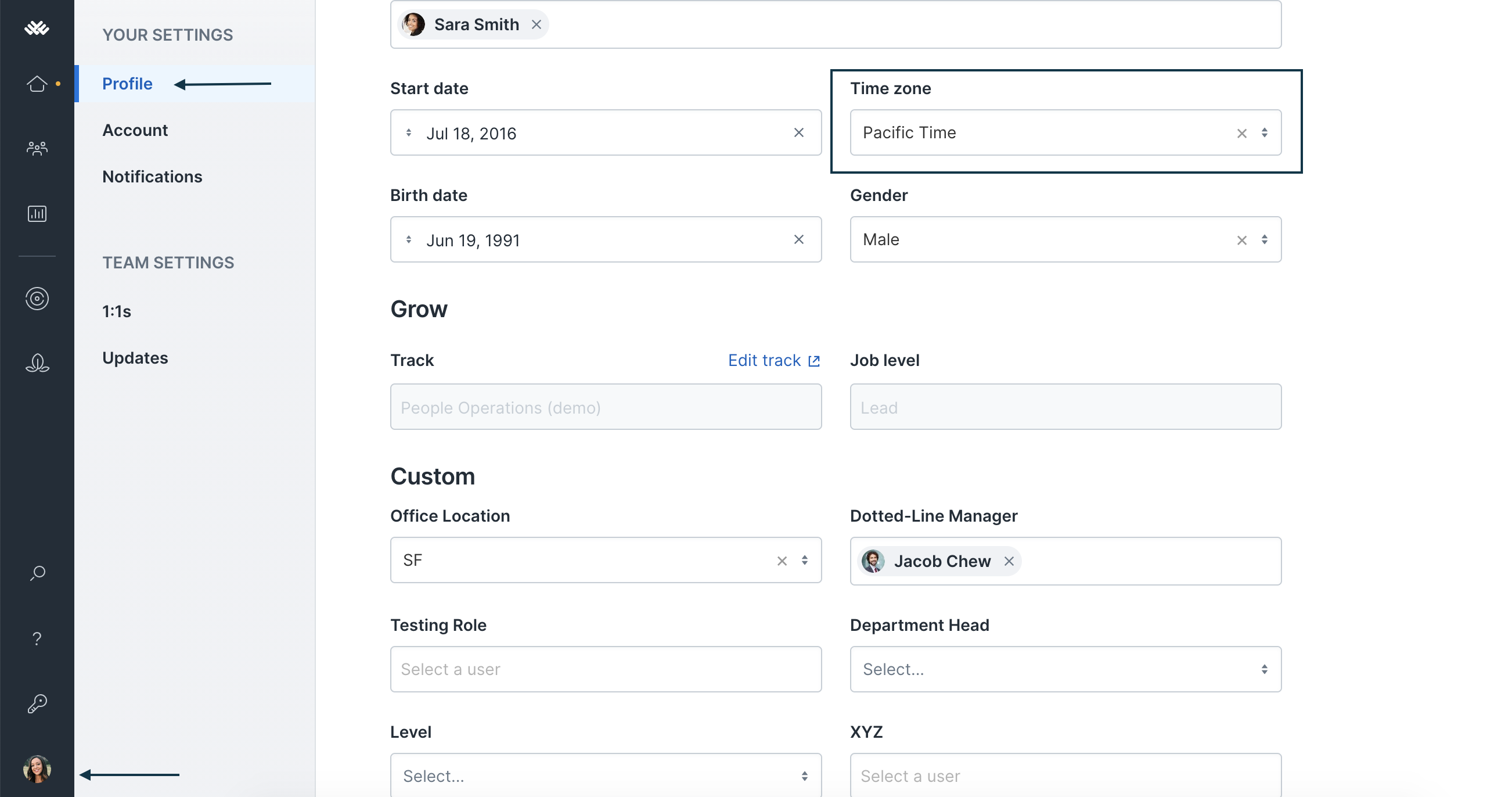 If you are still running into issues, this can be a result of your device's timezone settings. Please ensure that your device is set-up with the correct time zone by taking a look at the relevant article below.

For Apple Devices
For Microsoft Devices