Viewing Goals for your direct reports
As a manager, you may want to see your direct reports' goals they have set for themselves.
To view the active goals for all your direct reports, follow these steps:
Step 1: Navigate to the Goals page from the discovery navigation.
Step 2: Click on "My team's Goals" on the left-hand secondary navigation.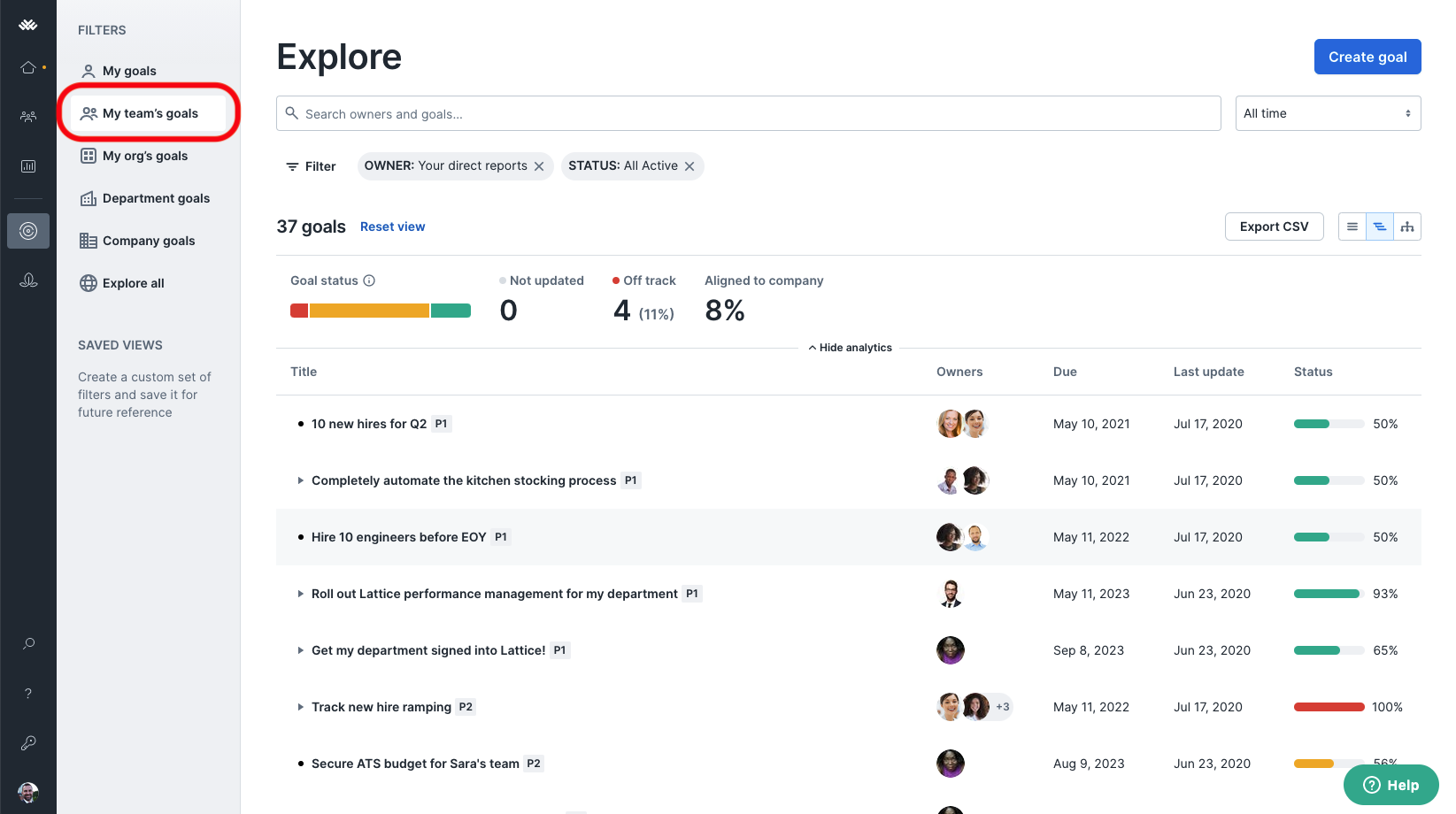 Alternatively, you can always use the search icon in the discovery navigation to visit each direct reports' profile page.