How to unarchive and restore a review template
After you have archived a review template, you can always unarchive it to make it active for use!
To restore an archived template, follow these steps:
Step 1: Click on the Admin page found at the bottom of the discovery navigation.
Step 2: Click on "Reviews" found in the left-hand secondary navigation panel.
Step 3: Click on "Templates."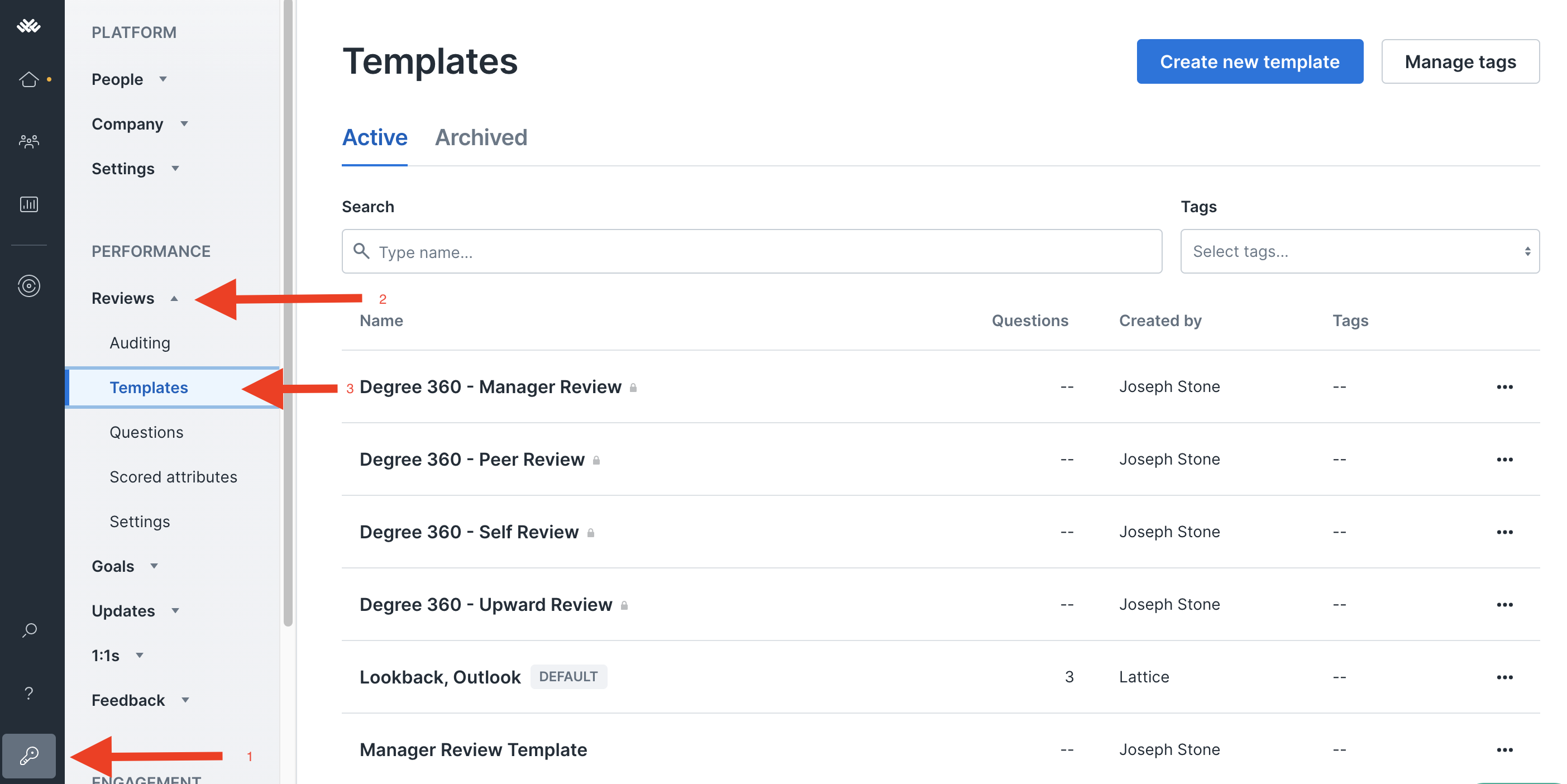 Step 4: Click the "Archived" tab next to "Active."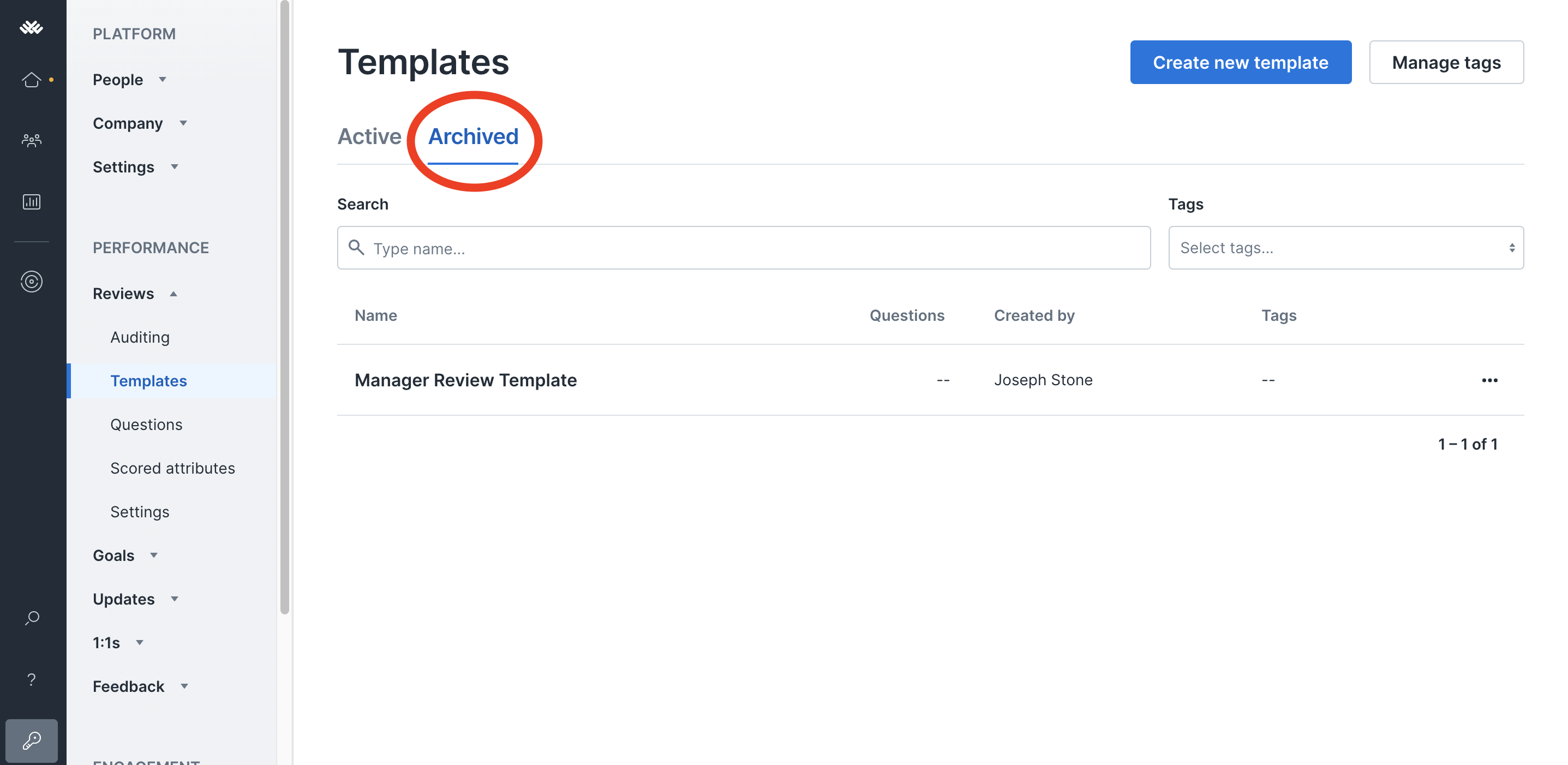 Step 5: Find the template you would like to unarchive and click on the ellipsis next to its name.
Step 6: From the dropdown, click "Restore."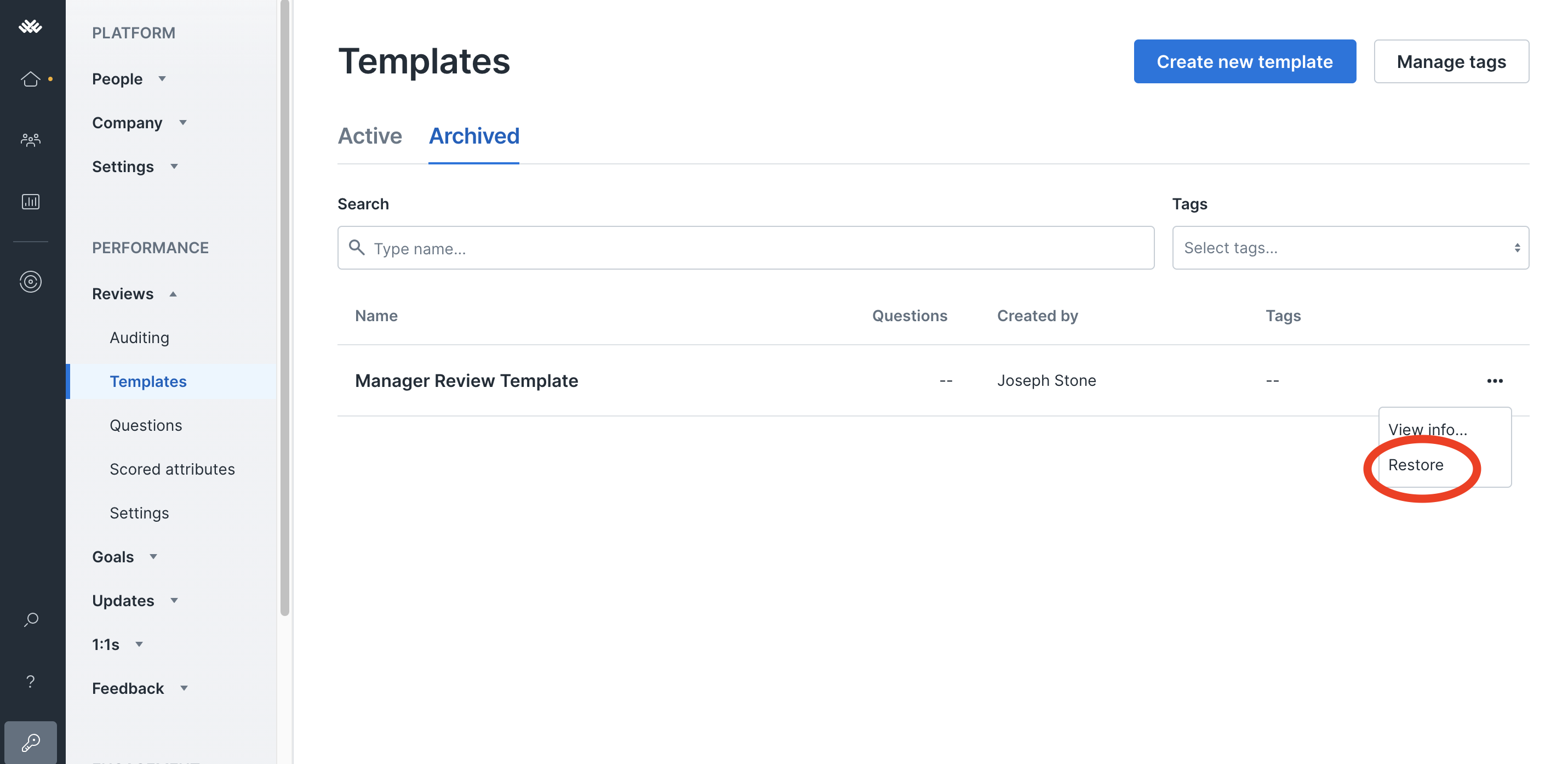 Step 7: To confirm, click "Restore" from the pop-up.