How to unarchive and restore a review template
Once you've archived a template, you have the option to restore it back into an active state for use in a review cycle.
To restore an archived template, follow these steps:
Step 1: Navigate to the Admin page by selecting the key icon at the bottom of the discovery navigation.
Step 2: Enter the Reviews section on the left-hand panel.
Step 3: Enter the Templates page.
Step 4: Click into the Archived tab.
Step 5: To the right of the desired template, click on the ellipsis (...).
Step 6: From the dropdown, select Restore.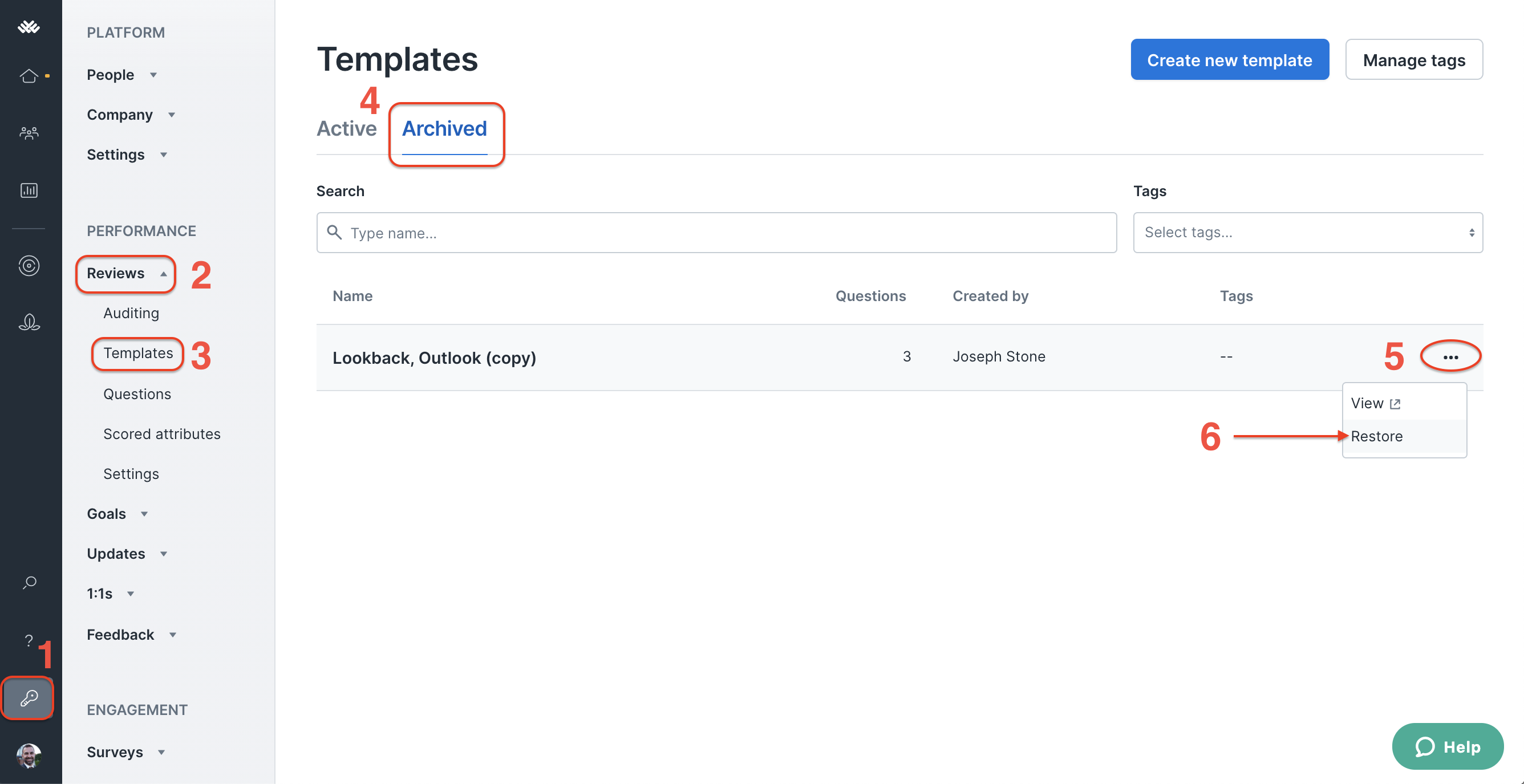 Step 7: A confirmation message will appear—select Restore to confirm.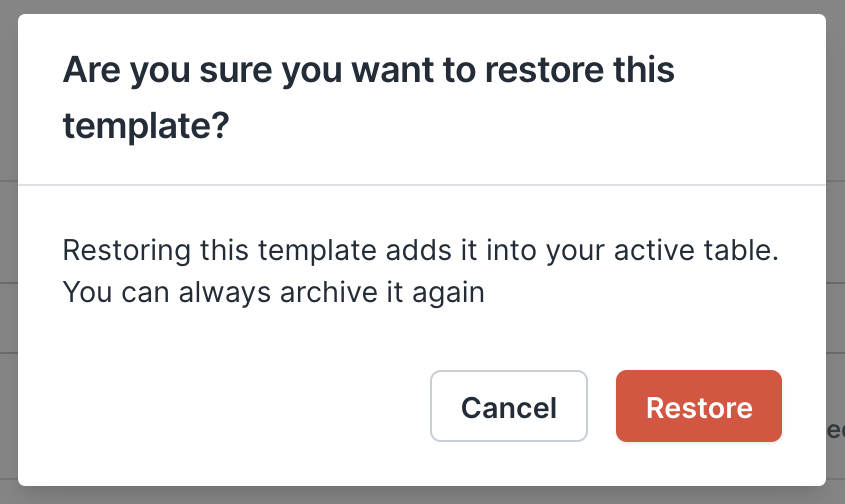 After restoring, the template will be considered active and can be assigned to a review cycle.