Reset your employee's password when they have trouble logging in
If your employee is having trouble logging in, the Admin can send that employee an email with a password reset link. To have this email sent, the Admin needs to follow these steps:
Step 1: In the Admin page, navigate to the "People" section on secondary navigation.
Step 2: Search for the employee by using the search bar or scrolling down and finding that employee manually.
Step 3: To the right of the employee's picture, click on the ellipses.
Step 4: From the drop-down menu, select "Send password reset."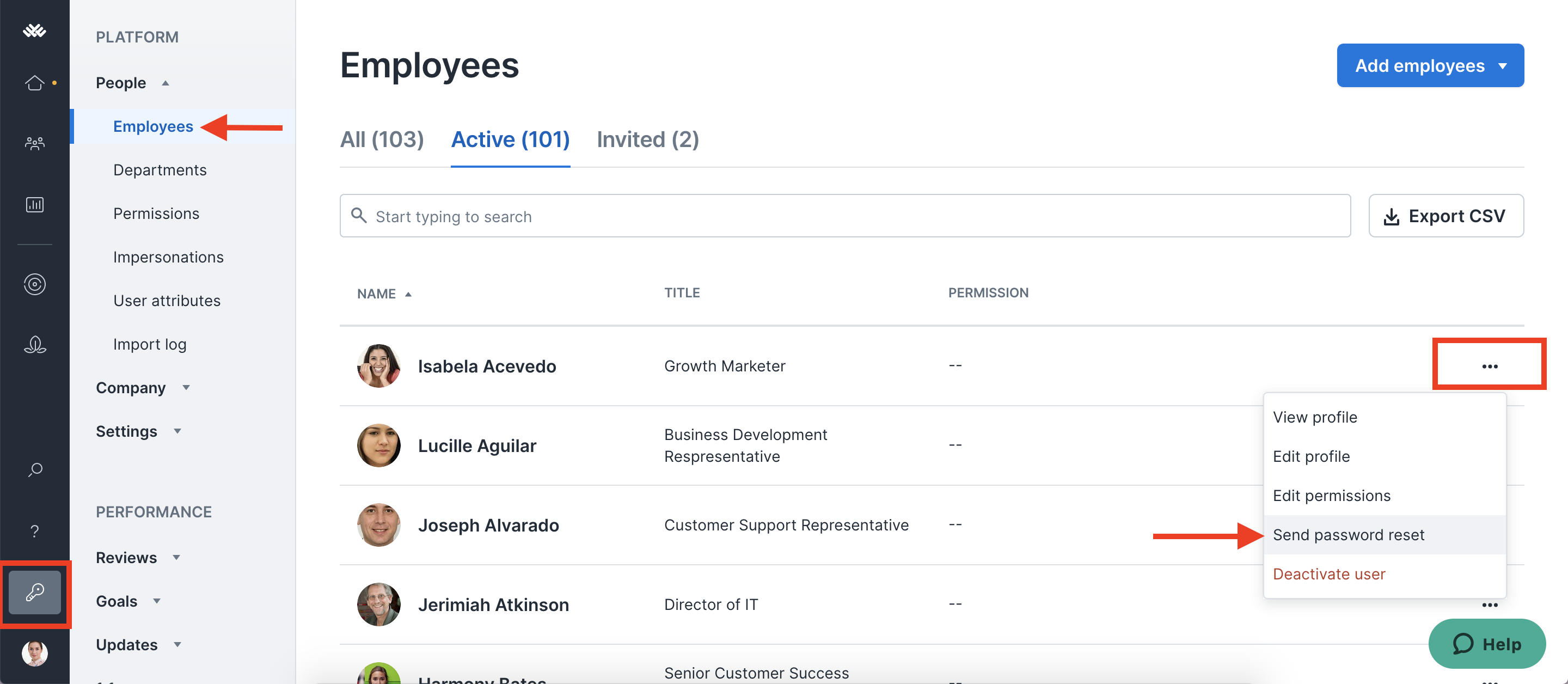 Note: the employee should receive an email within 5 minutes. The link will expire after 2 hours.