How to export Feedback from Lattice
While you can directly see the Feedback that has been given in the Auditing tab, admins might want to export a CSV of Feedback with customized fields (i.e., employee emails, visibility, requestors, etc.).
To export a CSV with custom fields, follow the steps outlined below:
Step 1: Navigate to the Admin key icon in the bottom left of your discovery navigation.
Step 2: Select "Feedback" and then "Auditing" under Performance on the left-hand side.
Step 3: Select "Export CSV..."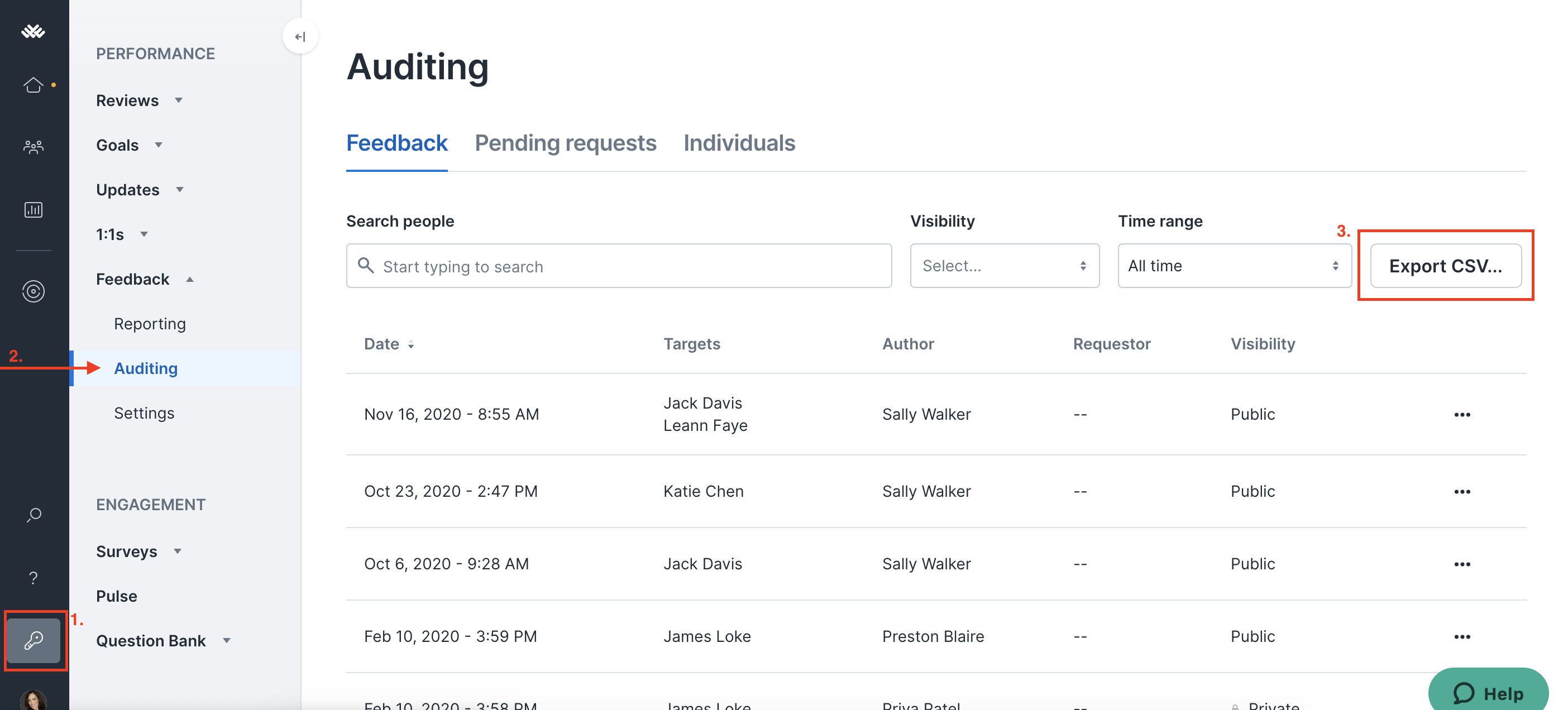 Step 4: Select all attributes, columns of the table, and user attributes that you would like to include in your export.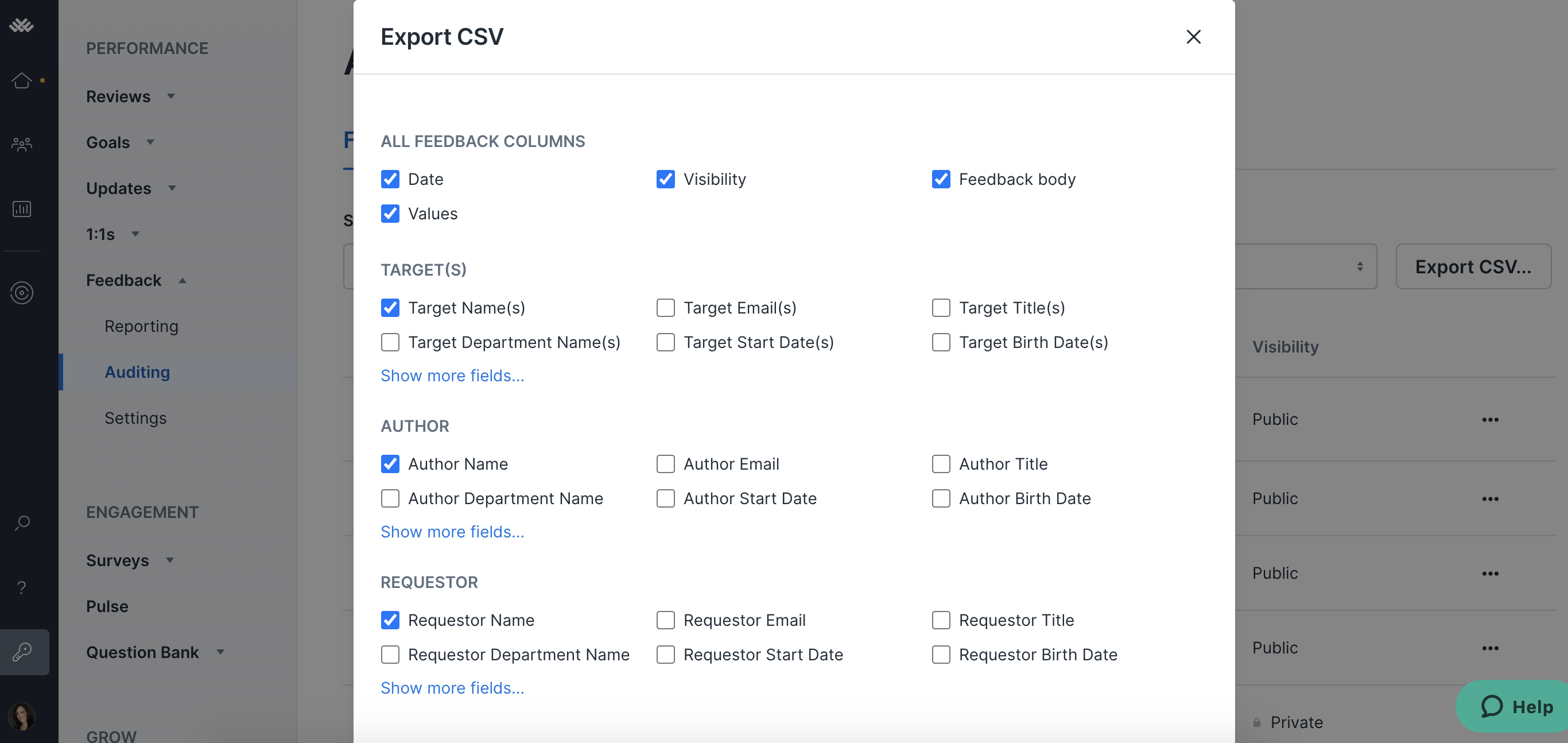 Target(s): The employee that is receiving feedback
Author: The Employee giving feedback
Requestor: The employee requesting feedback
Why Would I Want to Export My Feedback?
When exporting your Feedback outside of Lattice, you can customize what information you'd like to see that wouldn't typically be seen in the Auditing tab within Lattice.