How to edit an Update that was previously submitted
Below are steps on how you can edit a submitted Update.
Step 1: On your Home page, select "People."
Step 2: Click on "Updates" from the Performance toolkit and select an Update you would like to edit.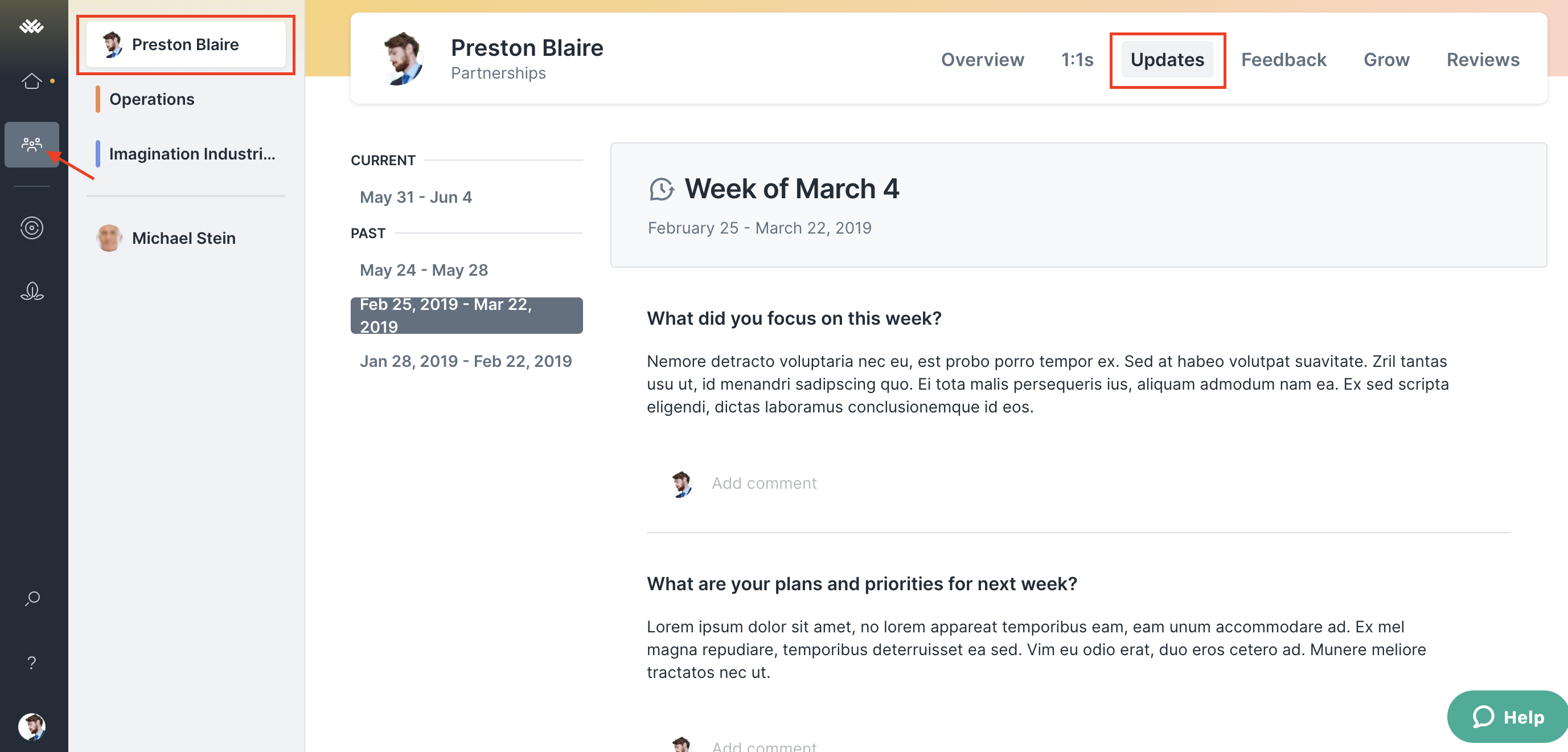 Step 3: Scroll down on the update and click on "Edit."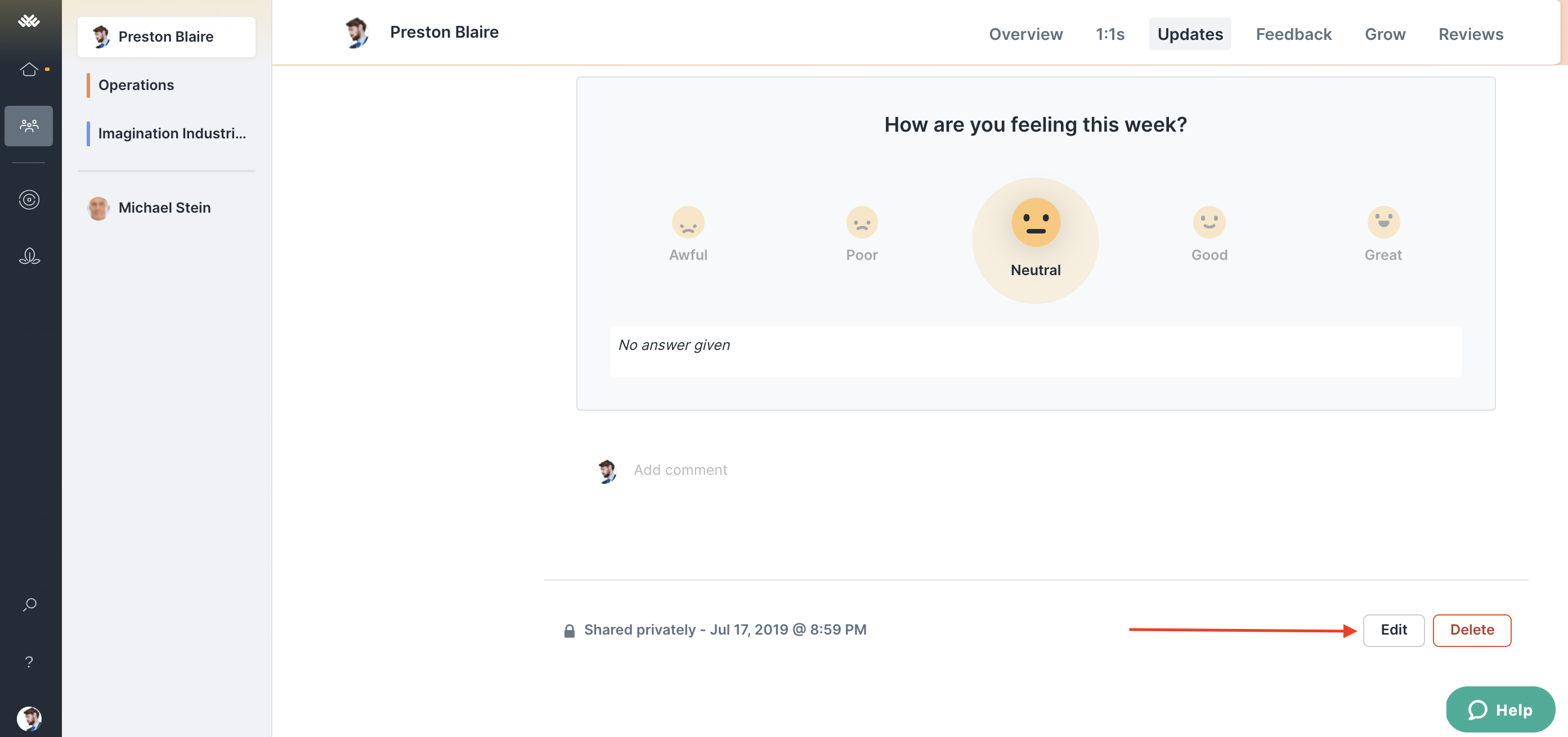 Step 3: From there, you can edit what you have written, change the rating on your sentiment score, and/or make the update public or private.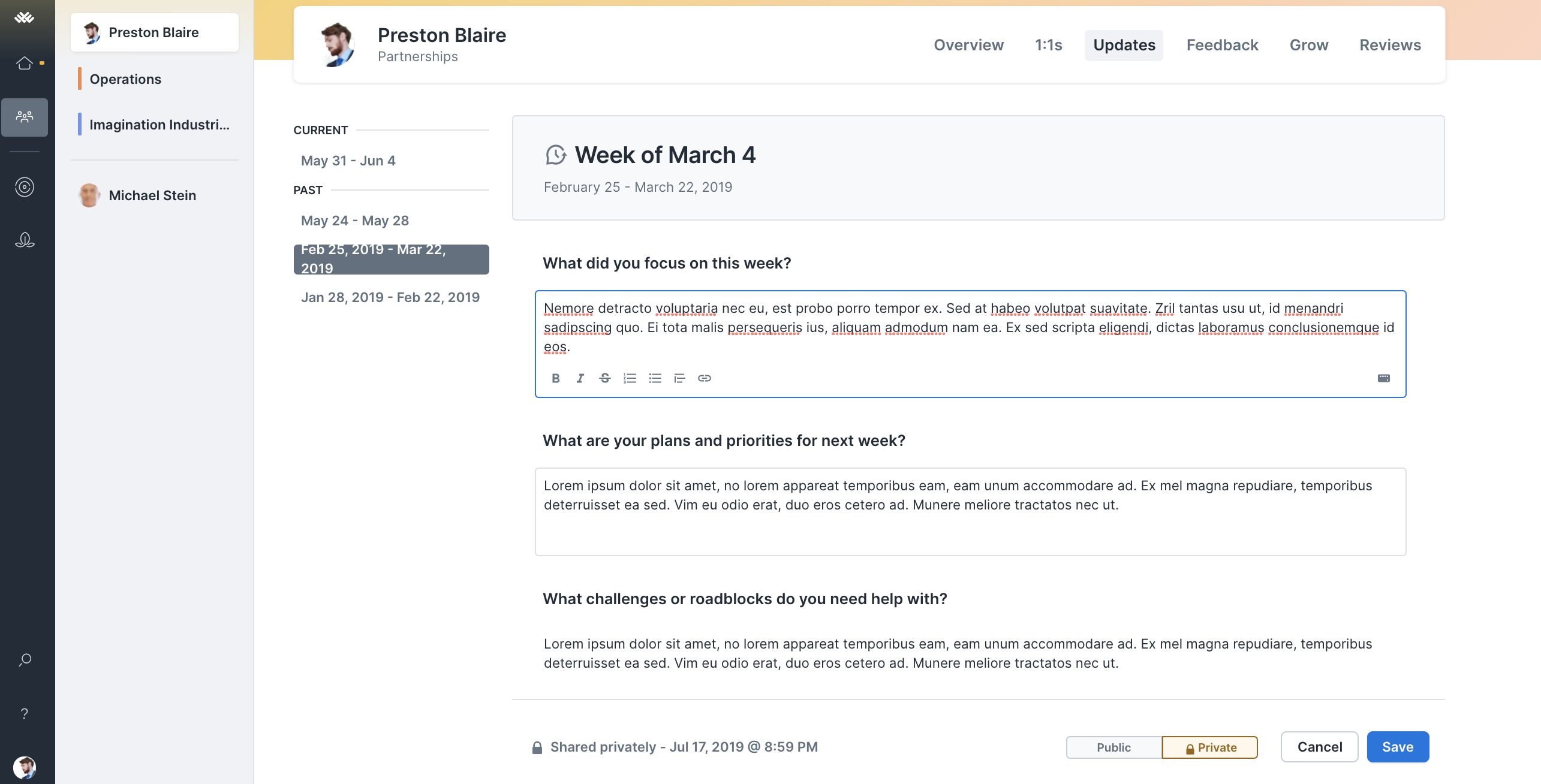 Step 4: Once you have made all of the necessary changes, click "Save."