If you are running a survey in Lattice, you may want to create your own questions that are more specific to your own company. Questions are created during the survey creation flow.
Step 1: When creating your Lattice Survey, in the Questions part of the setup flow, click "Add Question."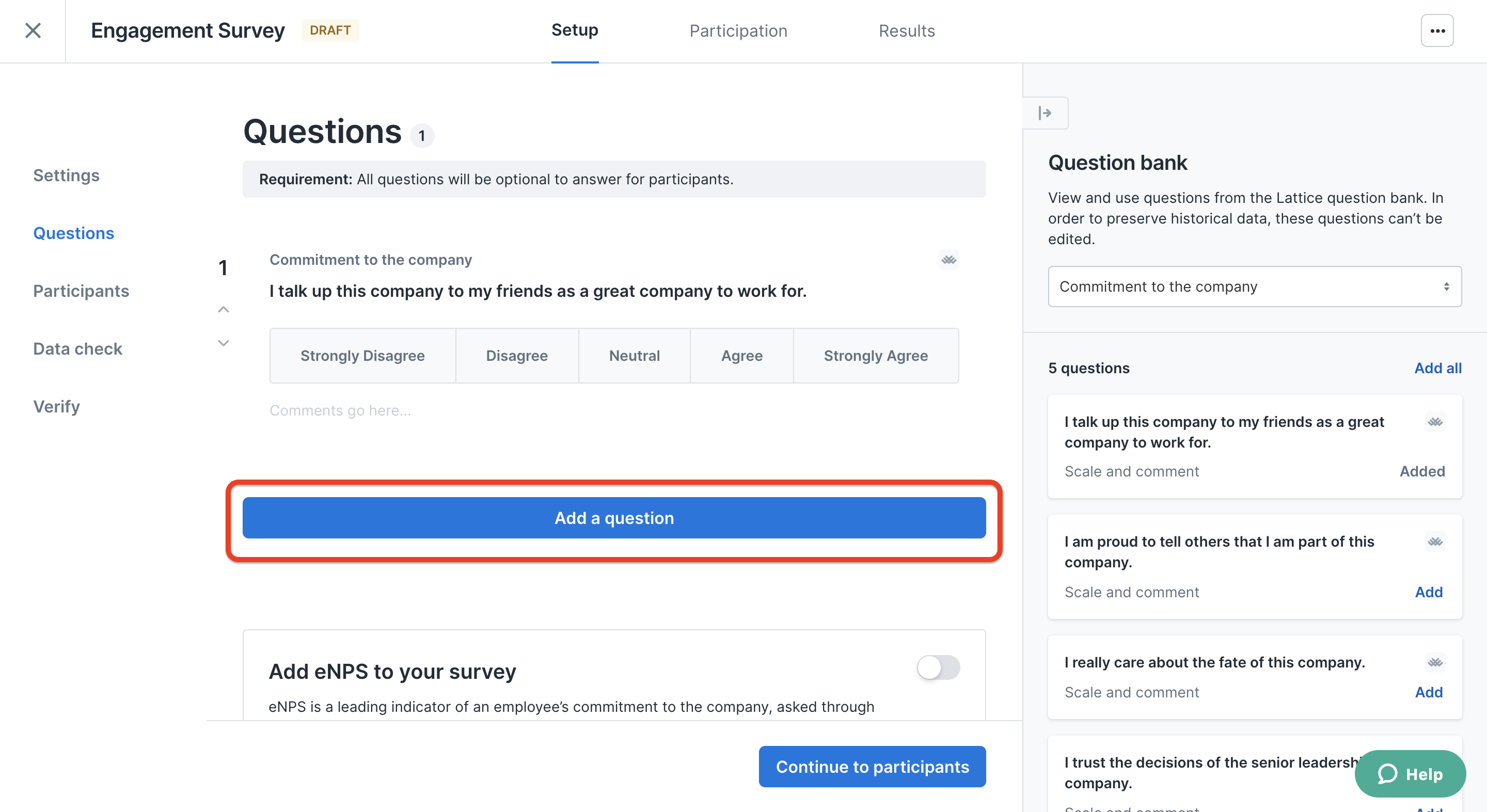 Step 2: Add a theme to your question, and it will automatically be added to your survey.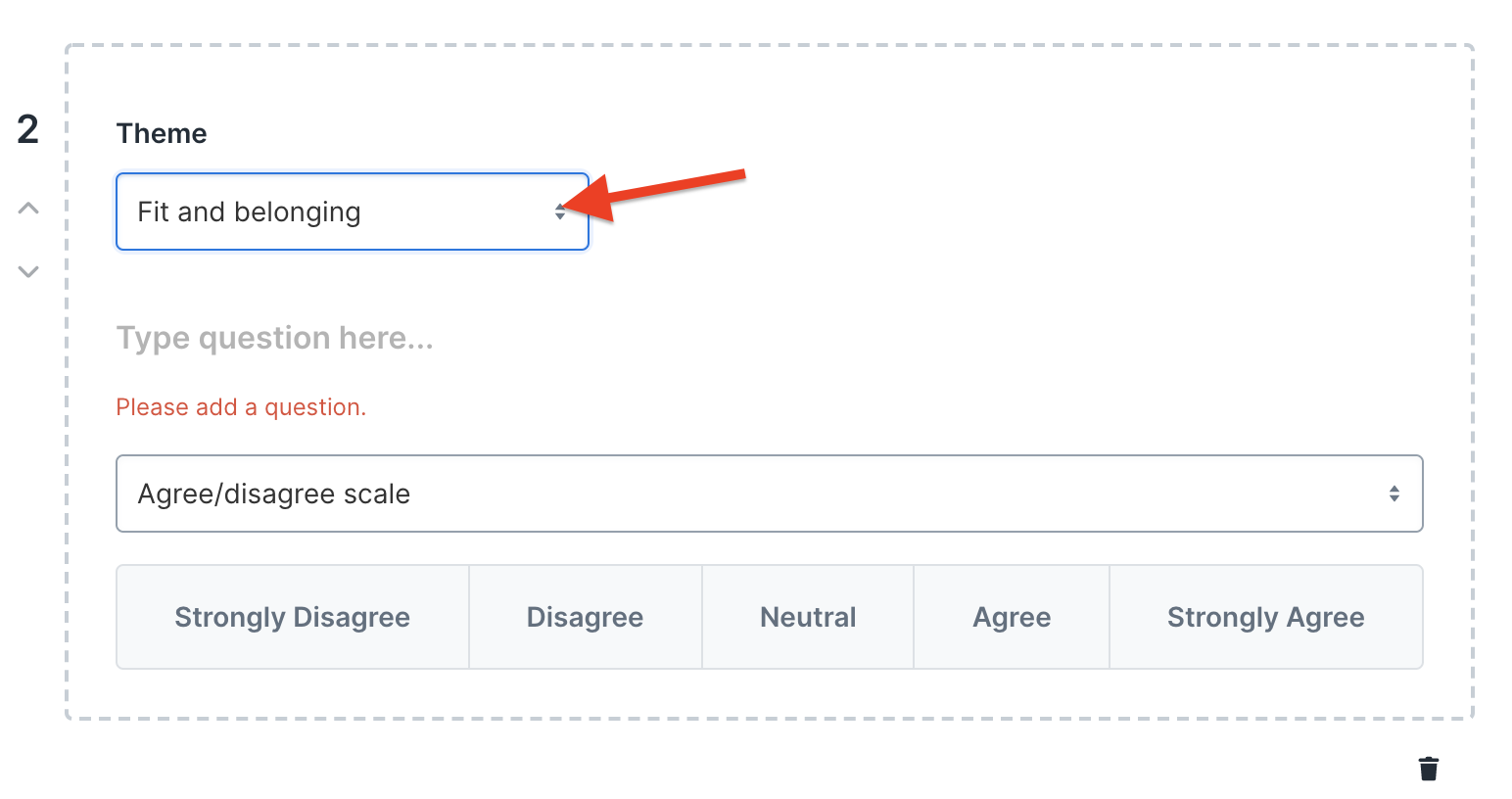 Step 3: Type in your question.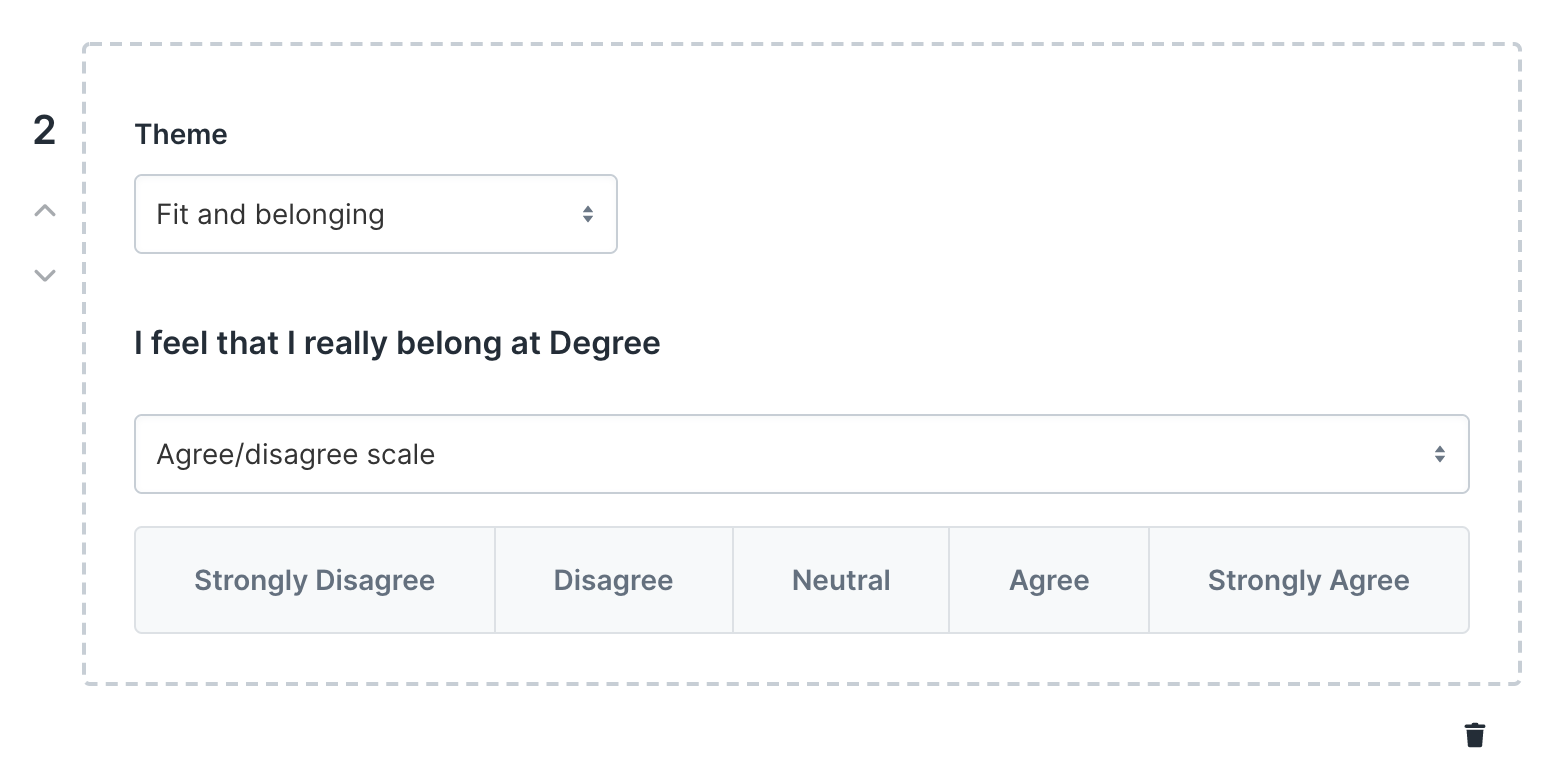 Step 4: Select the type of question you would like to create.
Currently, when creating your own questions, you can choose between three options:
Agree/disagree scale
Comment
Agree/disagree scale and comment
Please note: If using the agree/disagree scale to measure employee responses properly, your questions should be phrased as a positive statement.