A guide to previewing your survey draft
As an admin, you may want to preview a survey before it is launched. To do so, follow the steps below:
Step 1: Navigate to the admin tab on the navigation panel. Under "Engagement", click into "Surveys"
Step 2: Select the survey that you wish to preview
Please Note: You can only preview a survey if the survey is a draft. Once the survey is active, you can no longer preview it.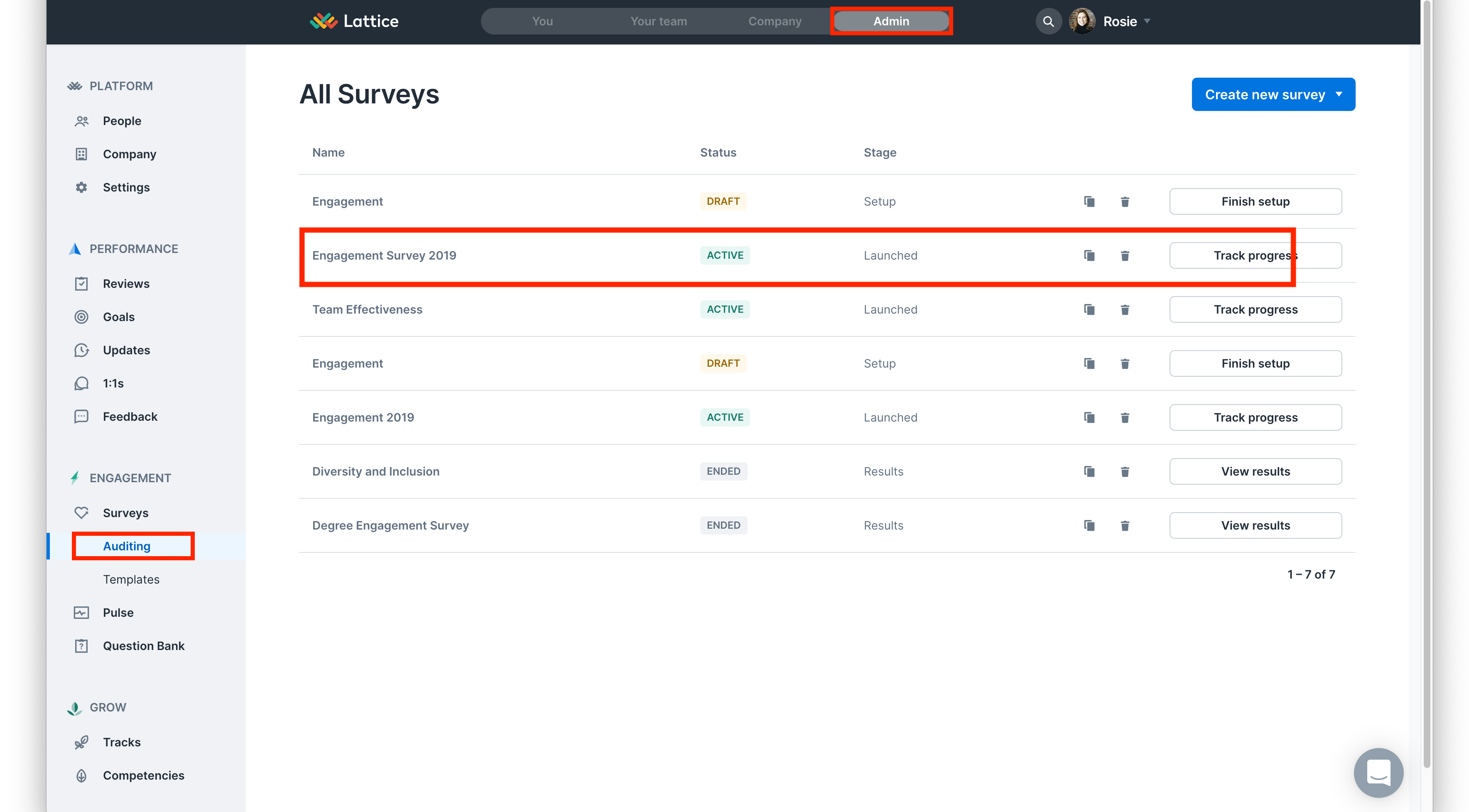 Step 3: On the righthand side of the page choose "Preview survey"
Step 4: You will then be redirected to a new page with a preview of your summary