How to change your password within Lattice
Step 1: Click on Account located at the bottom of the discovery navigation.
Step 2: Select Settings.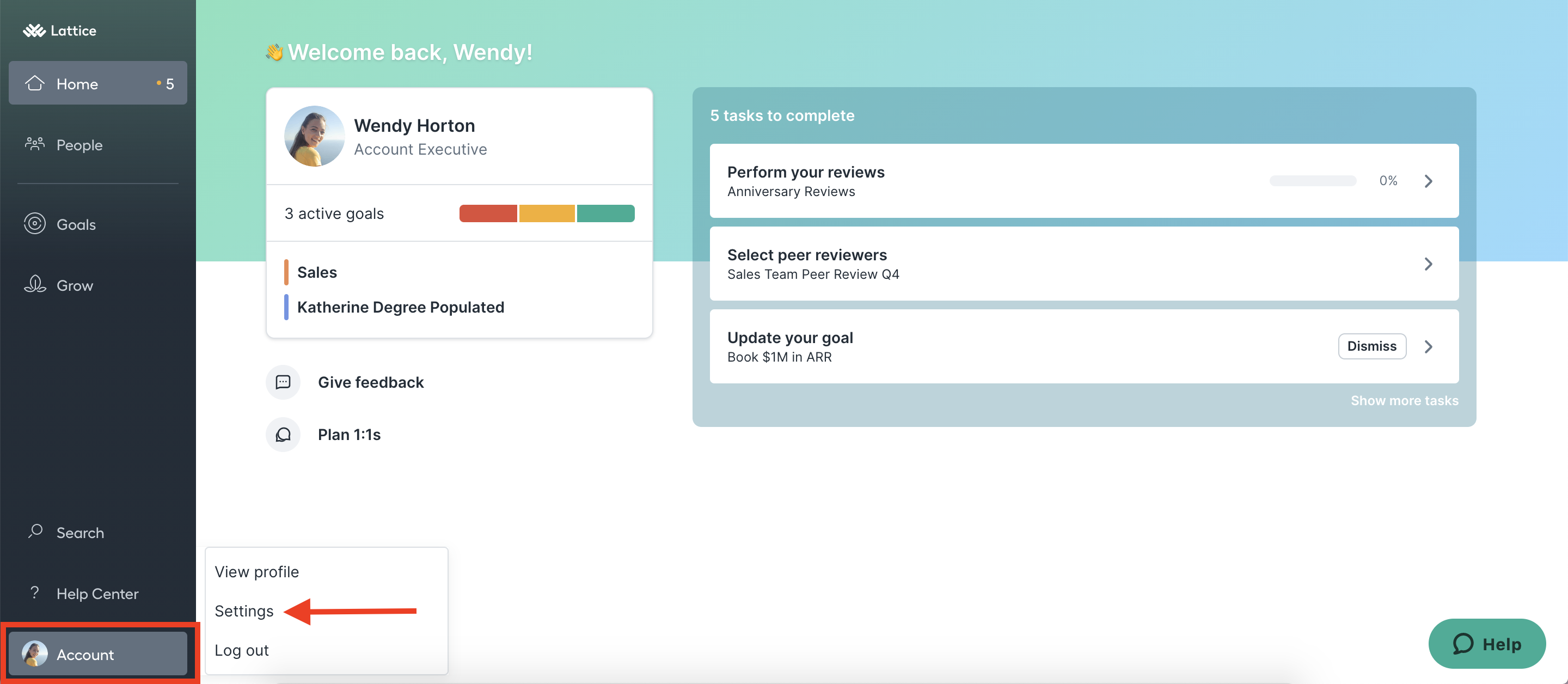 Step 3: On the left-hand side, click on the Account page.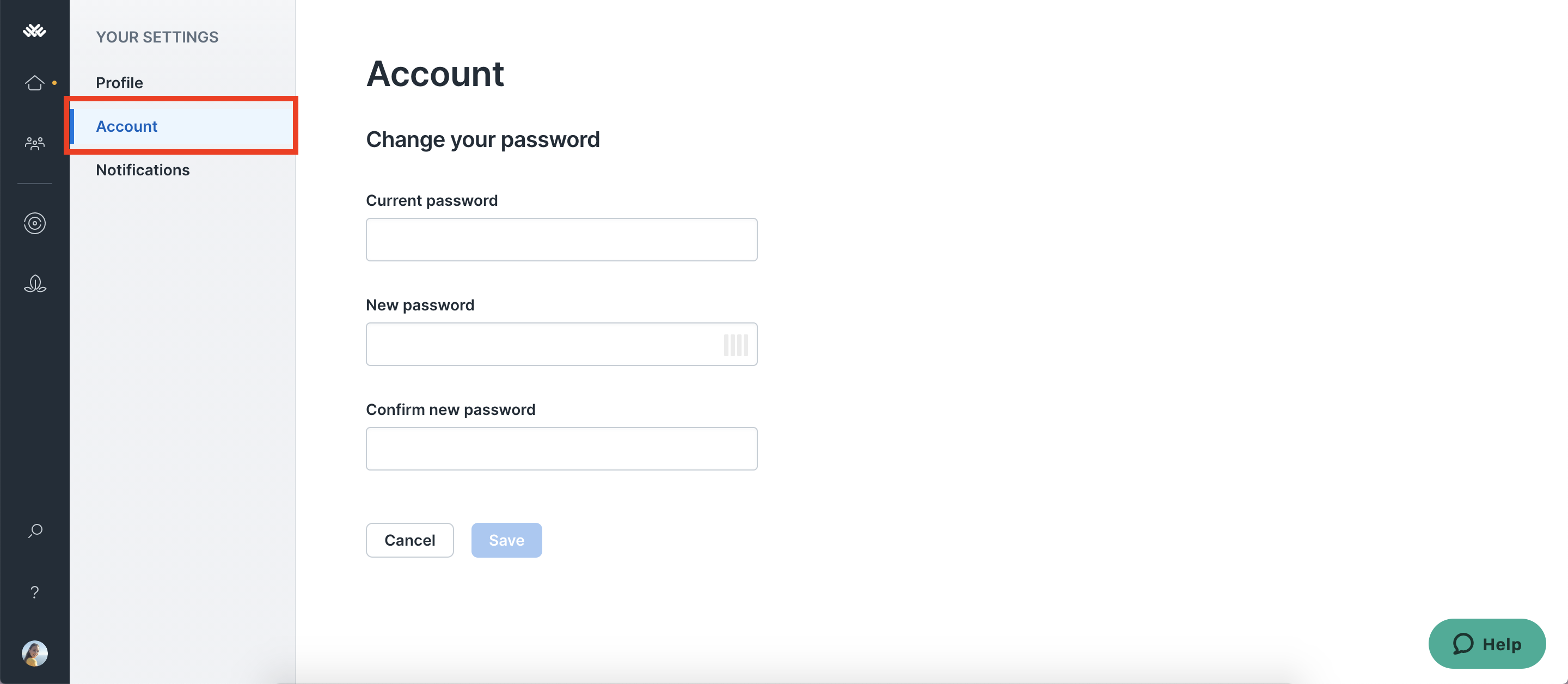 Step 4: Enter your current and a new password.
Step 5: Be sure to save!